Erika has been a fan of site since before her engagement to Ryan. The Reno couple chose the iconic Chambers Landing to celebrate their love and sourced many of her vendors from Tahoe Unveiled, including Anita Martin Photo and La Di Da Beauty. We especially love the subtle hints of lavender, both in both and florals. More from the bride below.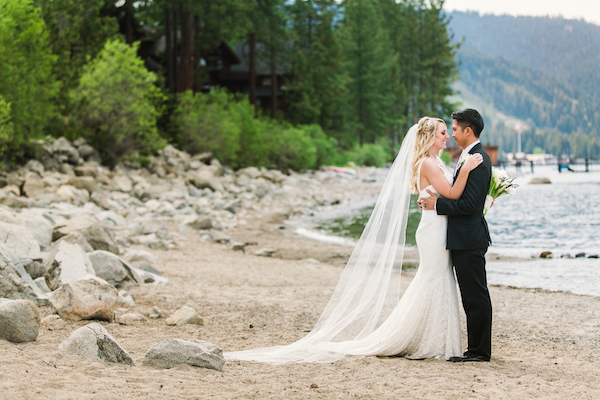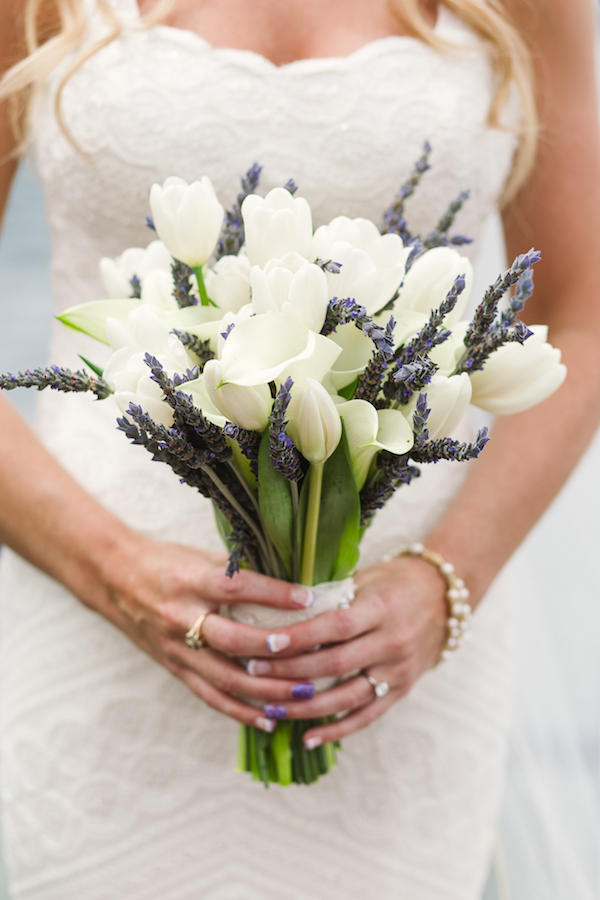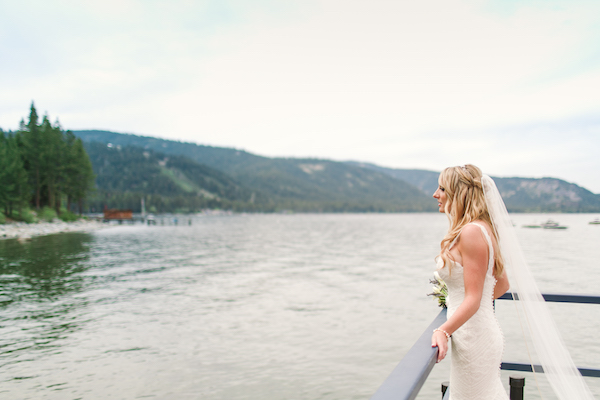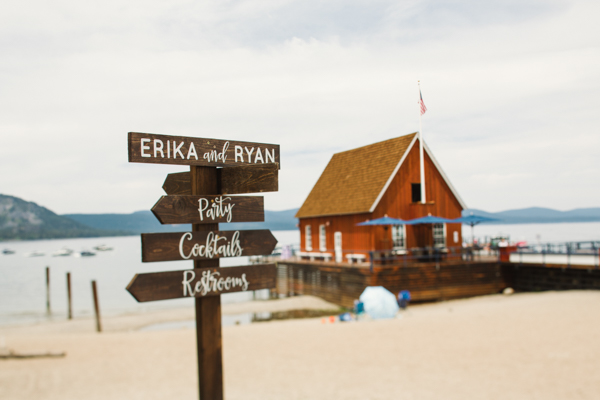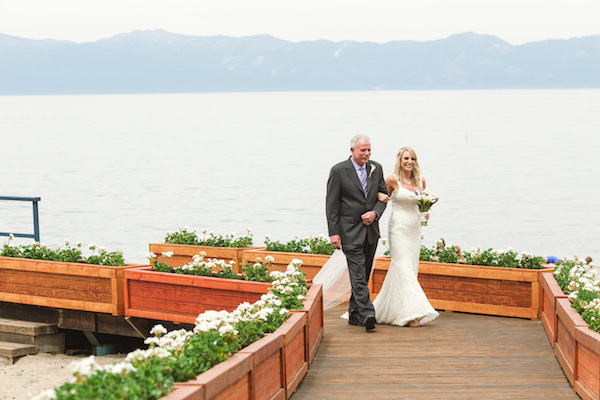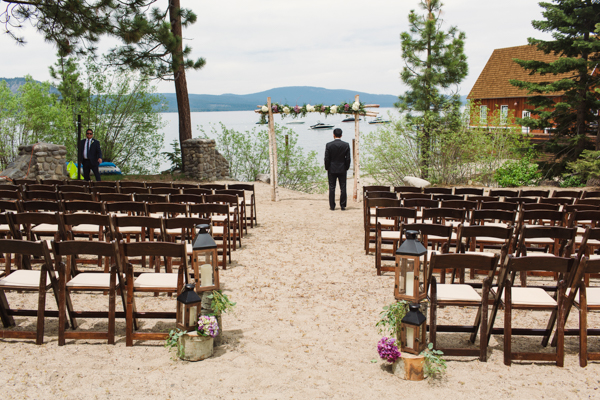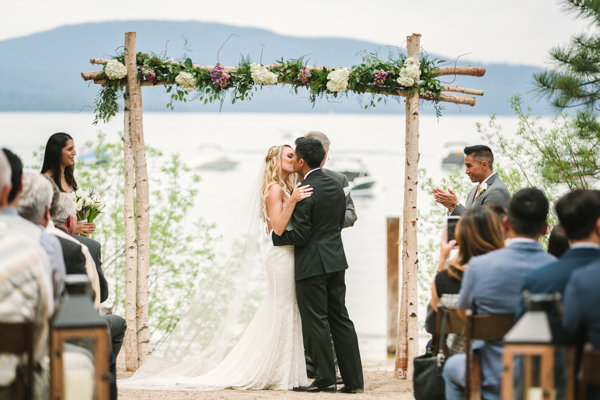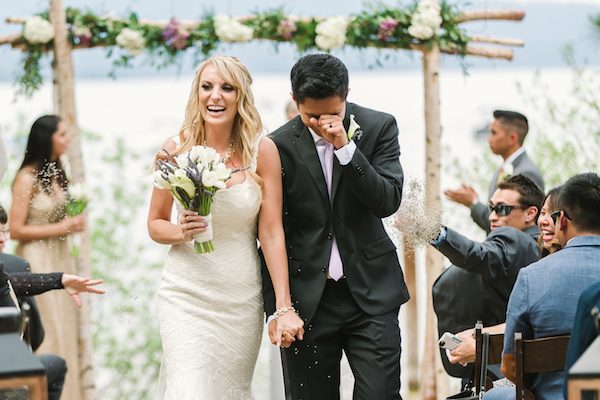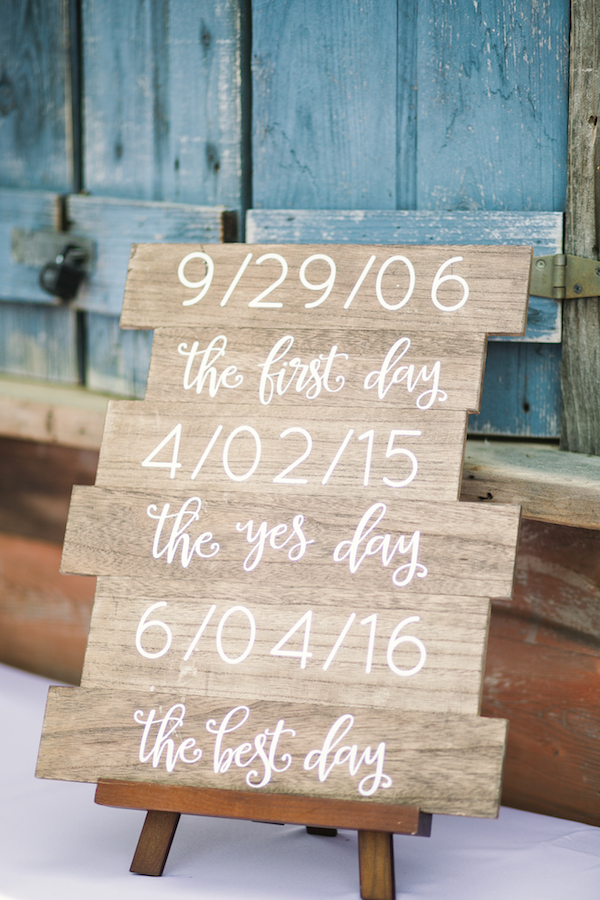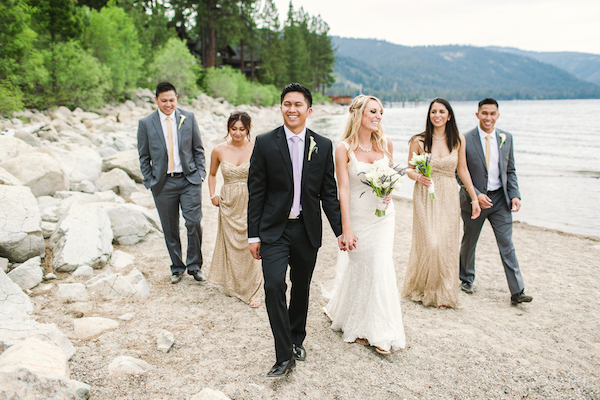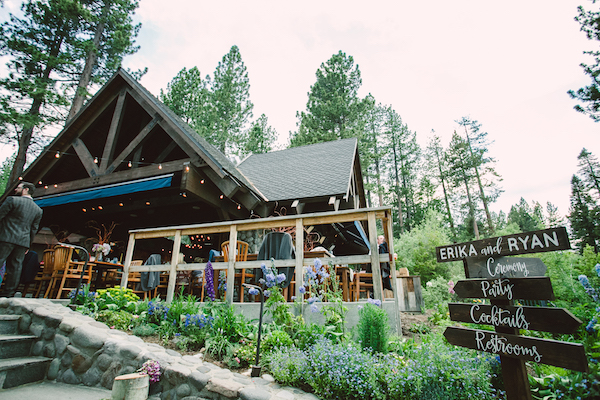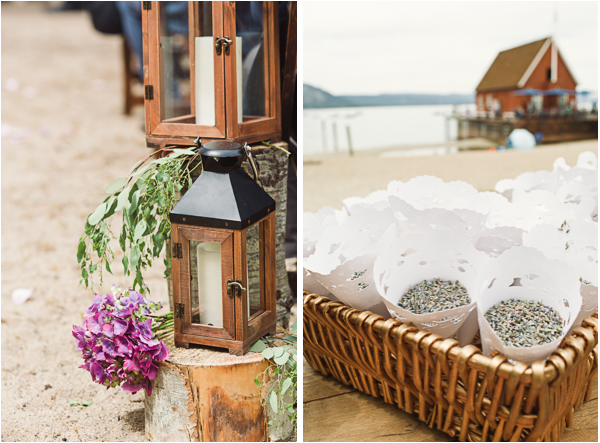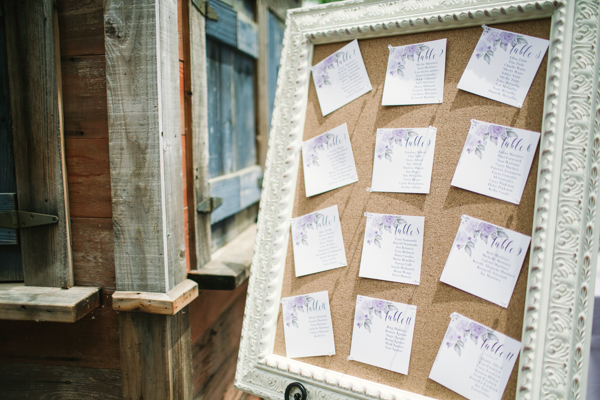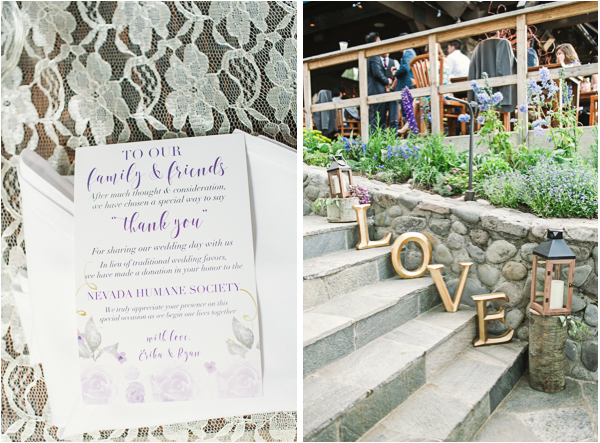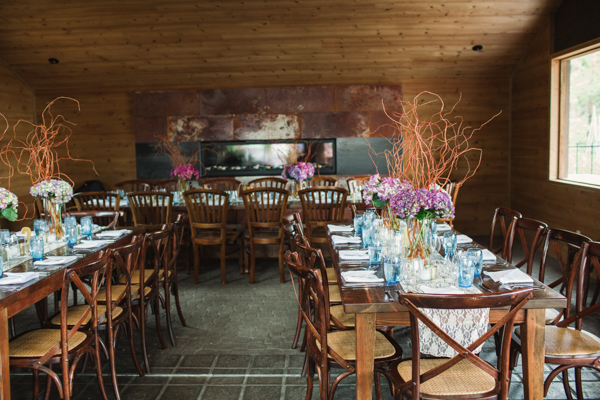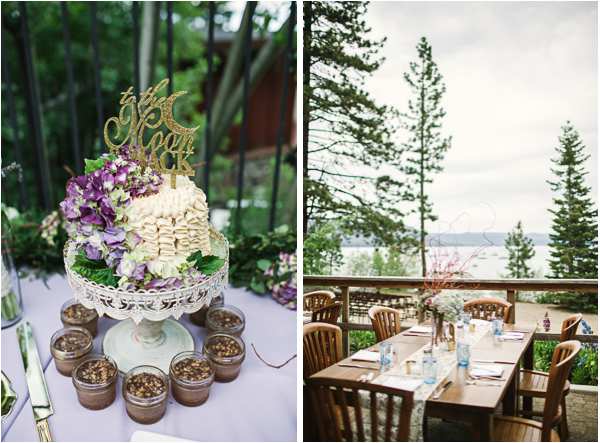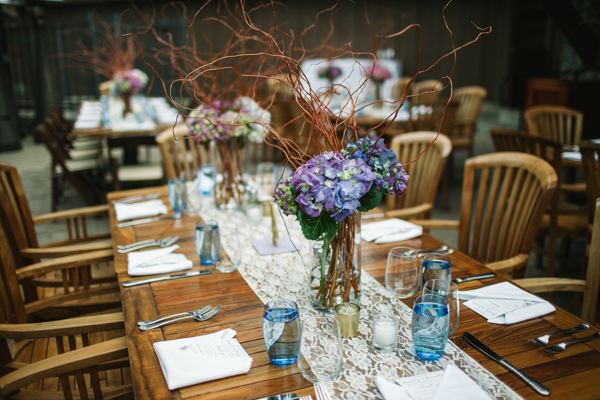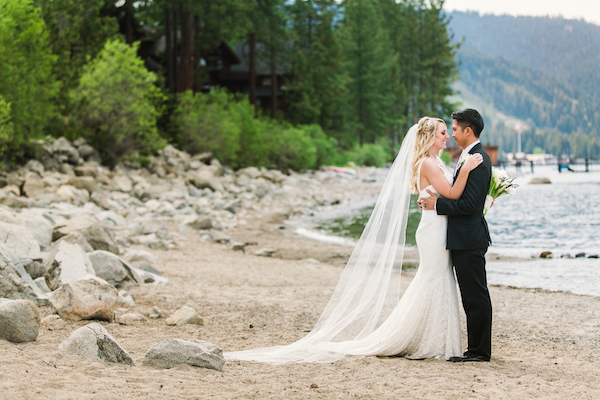 From the bride~ My fiancÚ, Ryan, and I grew up in Reno, and thus Tahoe was always the quick getaway. From romantic dinners on the lake, to our yearly camping trips with my parents, to our engagement on the Hyatt beach; it only made sense for our next big event to be on the water.I've always been a take control, and do-it-myself type of girl, so I knew my wedding would not be any different. However, as I finished my last year of medical school with 2 months in Las Vegas, I relied on Ryan to find our perfect venue. With our theme in mind, and a strict no ballrooms policy - he knew chambers landing was the perfect location when he laid eyes on it. The beach with its quiet lapping waters for our ceremony, the oldest bar on Tahoe sitting atop a newly refinished deck for our cocktail hour, and the open air restaurant with rustic beams, and sweeping lake views for our reception; It was perfect.
Ryan and I had the same vision for the decor. We called our theme rustic Italian. For us, that meant old world beautiful with simple touches of lace and sparkle. We wanted romantic candlelight with unadorned wood tables. Elegant curly willow and plush hydrangeas with our sparkly sweetheart tablecloth. Opposites that come together perfectly, just as ryan and I are in our relationship. Thran's flowers took our ideas and brought them to life. Combined with our gold and lavender paper signage matching our wedding invites to our hand-stained wood signs build by my father and designed by do well signs, to my vintage lace dress made modern by its body-hugging detail and exquisite sequin details - everything came together in a way that was beyond what we were even imagining.Our wedding was 100% a reflection of our relationship and us. Ryan and I started dating in high school. We went through college, first jobs, medical school, family losses and holidays together. Our relationship has always been about enjoying the moment, trying new things and making memories. That is exactly what we wanted from our wedding. I walked out to a song Ryan had played for me two years prior, stating at that time that this would my wedding march.
My uncle officiated, bringing up stories of his first encounter with Ryan; walking out from his room naked to find Ryan and I arriving at his house a day earlier than expected for our spring break. We exchanged personal vows we had started to write months before - after 10 years of dating, this was a commitment we fully understood the weight of. We shared our favorite foods of roasted Rosemary chicken, fresh bruschetta, and mushroom risotto. We toasted with our families in our Waterford crystal glasses my parents gifted us for Christmas the year before. We took shots with our friends from college at our hosted full bar and dropped it low with our cousins as our favorite club hits played into the night.
Our photobooth brought our families together in cowboy hats and batman masks and the lake drew couples out all evening to reflect and sneak a quick kiss and snuggle.As I reflect back on this day, there is nothing I would have changed. Life is very different for us now. We have started new lives in San Diego where I accepted a position as a resident physician in the children's hospital and Ryan transferred his career as a mortgage consultant. We now spend our evenings with hands held strolling by the ocean instead of Lake Tahoe. But no matter the changes or growth; Tahoe and our breathtaking wedding there will be a day that we will always be able to look back on as classically and perfectly us.