We have the super awesome honor of hosting a veil giveaway today!! Veils are just one of those amazing pieces that really can complete the bridal look - and unless you're dressing up for Halloween, you most likely will never get the chance to wear one again! Whether retro or modern, short or long, there is a veil for every bride.
Simply Bridal
has a great selection of not only veils but also custom-made bridal gowns. See Below for giveaway details!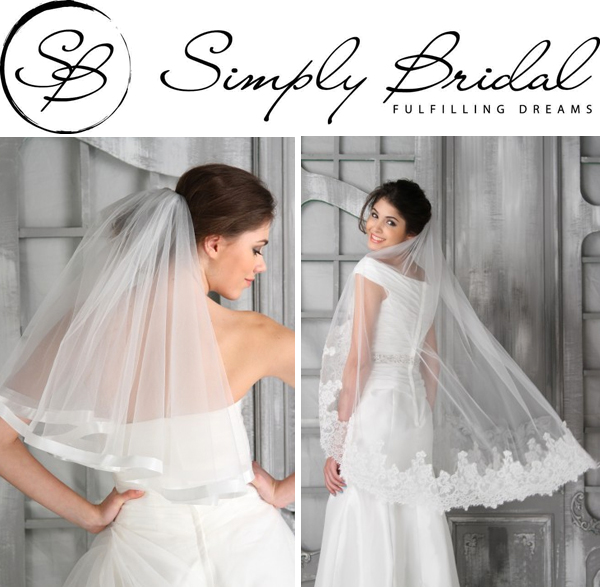 About the Company ~
Simply Bridal
is an online retailer that simplifies the entire bridal process by putting the best wedding products and services directly into the hands of everyone worldwide. They accomplish this by offering a selection of quality bridal products, providing an excellent, worry-free purchase experience, providing the best set of bridal resources and content, and offering beautiful, superior-quality wedding dresses. Their service grew from the desire to offer brides-to-be with elegant, luxurious and high-quality gowns that use only the finest fabrics-minus the monumental cost and corporate red tape.
Simply Bridal
merges the mom-and-pop dress shop feel with the professionalism and quality of a global brand. Giveaway Rules: Sign up is easy - you can either enter your information in the raffle below, or log onto
our Facebook
page, look for the Veil Giveaway post, and enter to win! One random entry will be awarded the veil of their choice on Friday, October 26th.
a Rafflecopter giveaway