Tents provide lots of protection and a great Plan "B" for potentially inclement weather. With a tent you can provide shelter against rain and cold while keeping your tables clear of pine needles or the wind from blowing your flowers or table accessories over. Today I have a compilation of
Celebrations!
tents to show you the different ways to style a tent and make it look like part of the decor.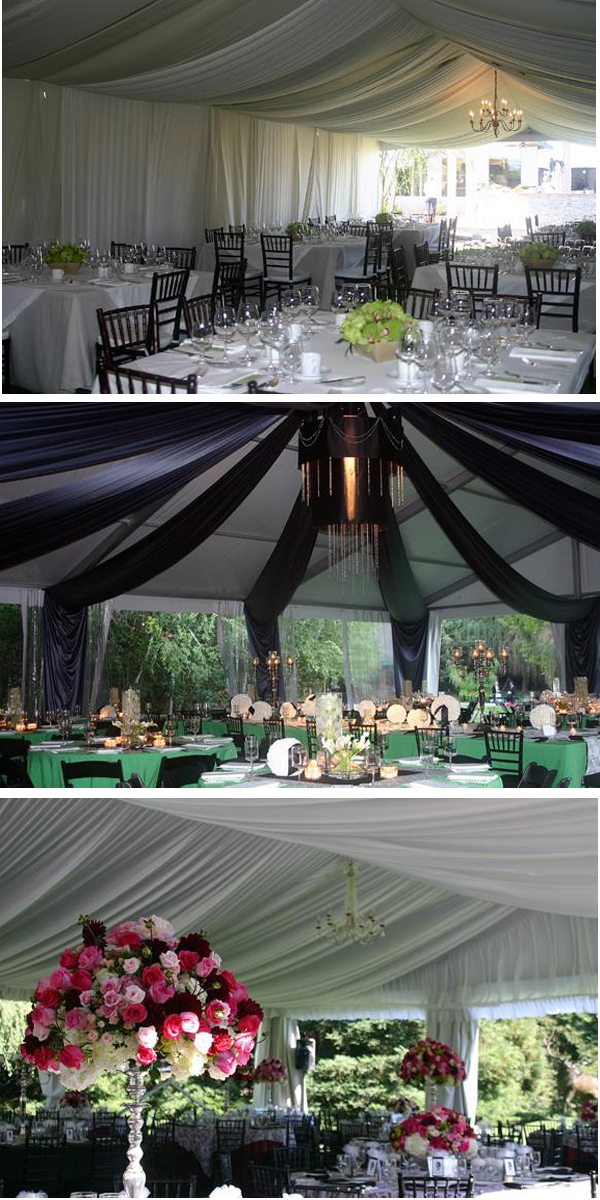 Draping tents with fabric provide a lot of glamour and style to the inside of the tent and can really make your color scheme pop. Try using a solid color instead of a pattern to make it fit seamlessly into the structure.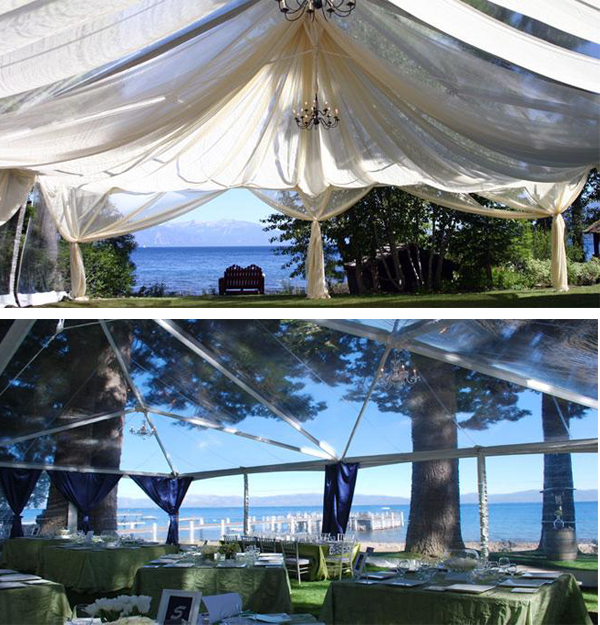 All Photos courtesy of Celebrations!
Another great tent option is to go with clear walls. This will allow your guests to view the beautiful Tahoe scenery while not compromising heat or wind protection. A great idea if you just need the roof of the tent would be to drape it in a transparent color to give it a very airy and free feel. Adding chandeliers or other great lighting fixtures to the roof of the tent complete the look and turn a protective structure into part of your decor seamlessly.