With its breathtaking views and proximity to the shores of Lake Tahoe,
The Chateau in Incline Village
is one of our top Lake Tahoe wedding venues. We had the amazing opportunity to speak with Maggi Vandenburg - Sales & Event Coordinator for The Chateau. Maggi's years of dedication and experience in events and catering has made her an expert in the industry. See what Maggi has to say about wedding trends and the incredibly delicious wedding menus The Chateau has to offer.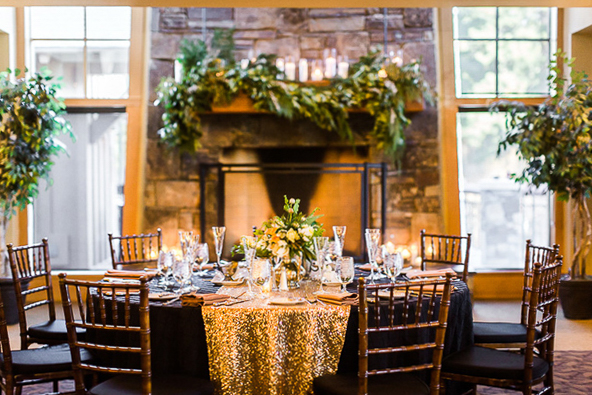 How did you end up in your profession?
I grew up on the coast of Maine where my family owns several restaurants and each summer we catered events, mostly in unique coastal locations. I practically grew up in a seafood restaurant and worked in every type of F&B position. Part of my job was picking lobster; one for the bucket, one for me… My mom was the catering manager and we catered a few events on islands- taking a fleet of lobster boats to our event locations with tables, chairs, china and food! It was the beginning of a wonderful relationship with Catering and Event coordination.
What do you love most about working at The Chateau?
Each time I walk out onto the deck I am amazed by the stunning views. Each day of the year as the landscape changes we are blessed to have the most amazing vistas. The green golf course, the mountains and of course having Lake Tahoe as a backdrop is just spectacular.
How would you describe your personal style?
Clean and classic- the weddings that impress me the most are layered with rich subtle details. I don't think that you need to go over the top in our venue; there are small ways to make a huge difference like using a beautiful overlay, a lovely display of family wedding photos or a thoughtful menu tucked in the napkin at each place setting.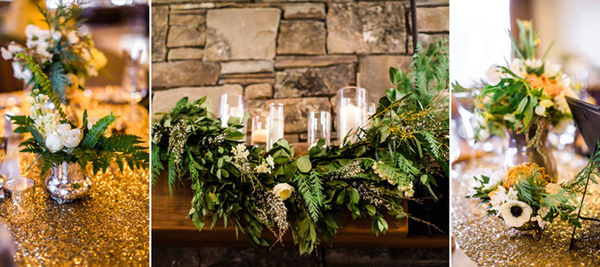 What is your mission behind the menu?
I think of our menu as a jumping off point. It is not written in stone and we customize most of our menus. Customers use the menu as more of a price comparison tool. Once they sign the contract and we talk further details, they may make minor changes. Banquet food needs to please a large audience, so there's a careful balance in offering the basics or go with a daring idea. My mission when I write our menu is to offer delicious ideas that we can build on or just leave alone.
What are the newest food trends you are seeing?
Pinterest is really opening up new horizons for our clients and helping them with the big picture of their events. I really enjoy meeting with a bride who brings along her iPad and we are able to pour over the great ideas that are shaping her vision. Food trends for this next year statistically are going to be a growing awareness of the origin of your plate. I think our clients will also continue to push us to find new ways with old methods of preparation to meet the increased demand for vegetarian, vegan and gluten free guests. It's important to keep up with the trends and listen to my customers. I'll visit their favorite restaurants, research what they like and also work closely with the Chef to push the boundaries on what we can offer.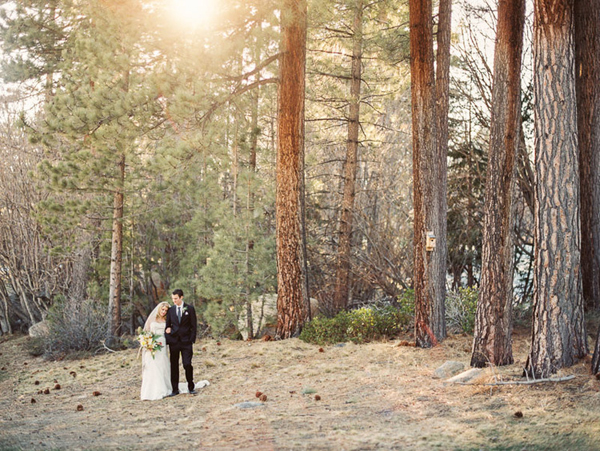 What are your 3 favorite menus items on your catering menus?
I LOVE LOVE LOVE our little soup shooters- they are easy to eat and have a super cute presentation. I think our New York Steak is the most impressive entrée- it's cooked perfectly and the portion is generous- definitely not your typical wedding food. Lastly, being from Maine, I am seafood junkie and think that our Asian Seared Salmon is layered with over-the-top flavors.
What is your favorite event menu of 2014?
We have a bride and groom who are organic heirloom farmers out of Northern California, so a lot on the menu is fresh from their farm. Their wedding favors are homemade jam from their cherry trees. It's been really fun to work with them on how to prepare their tomatoes and work with a couple that has such a personal input to their menu. We are happy to tailor an item to how their favorite chef makes it, but people rarely take us up on that.
What was your favorite dish served this year?
It's hard to pick just one dish…we did a 1960's Supper Club event and took old ideas and reconstructed them to make it more current. We took deviled eggs and added applewood-smoked bacon with chives and remade the traditional wedge salad and organized it on the plate so people could pick and choose their toppings. We took a beef wellington and had the cookie-cutter puff pastry on top of the meat so that it holds more shelf life. Thinking out of the box like that is what makes my job interesting.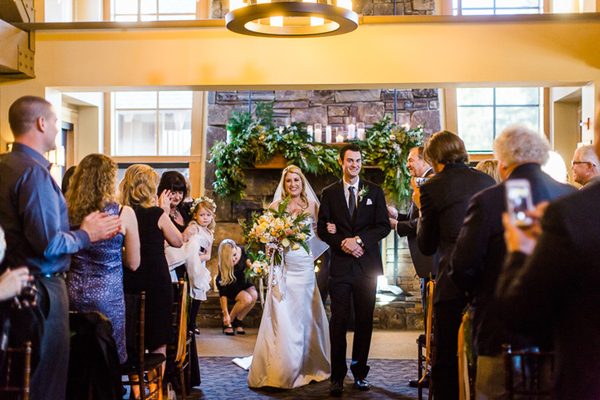 What do you love most about weddings?
I am a wedding geek. I share the excitement with each of our clients. My guilty moment at a wedding is when I am standing with the bride just before she walks down the aisle. The energy and excitement is palpable and I'm honored to get to be there for that.
What is your favorite part about your job?
My favorite part is creating a personal relationship with the couples- I actually get kind of sad when the event is over and their off starting their own lives. However, I love learning the dynamics of their families and a few of them come back to the Chateau on their vacations (and 90% of them are pregnant!) Thank you so much Maggi!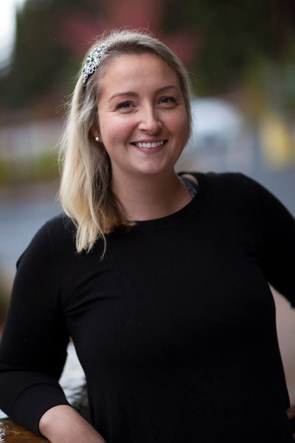 Maggi Vandenburg The Chateau - Incline Village Facilities and Events Incline Village, NV
www.yourtahoeplace.com
775.832.1240