One of the greatest aspects about having a tent at your Lake Tahoe wedding is that itís a blank canvas, waiting for you to add your own style and theme. There are various rental items that can be added to a tent, to make it your own wedding fairytale, including chandeliers, wood floors and draping.
Camelot Party Rentals
is excited to announce they have a new tent, available for you to create your dream wedding. With its high peaks, supported by natural wood poles and sailcoth flags, their new Tidewater Tent is unlike any other tents, giving your Lake Tahoe wedding a classic or modern wedding look.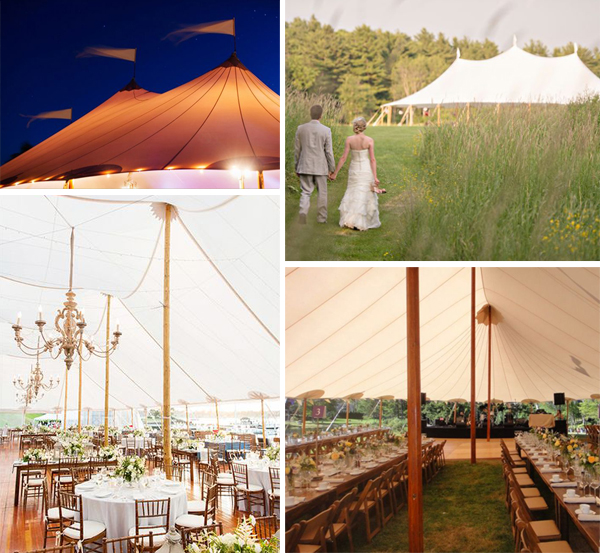 clockwise from top left: Jonathan Young Weddings | Pinterest | Jonathan Young Weddings | Camelot Party Rentals
The Tidewater Tent is made from ProSail, sailcloth fabric making it completely waterproof and extremely durable for any unforeseen weather Lake Tahoe may see. During the day it reflects the sunlight giving a natural lighting and a remarkable glow when the sun sets. The Tidewater Tent will provide an elegant and romantic setting that will be sure to leave you with lasting memories.