Today we have some Tuxedo Tips provided by Tahoe's finest tuxedo rental company in the basin,
Fine 'N Funky
! Read below to find out everything you need to know!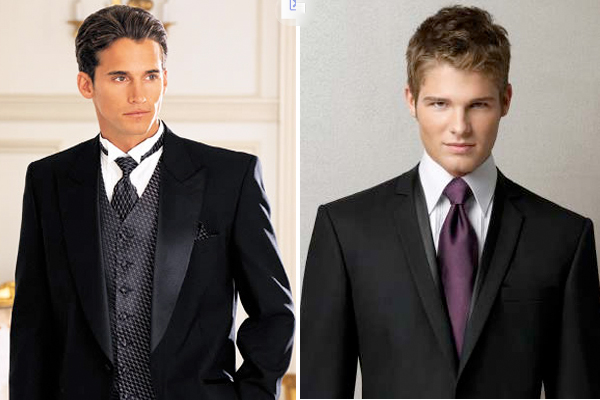 Photos courtesy of After Six
How far in advance does one need to place their order for a tuxedo rental?
It depends if you are renting for a wedding party or just one individual person. For a wedding party we like to start as soon as possible in order to get measurements from the entire wedding party. However; we don't usually place the order until the week before the event to ensure the proper rentals for everyone. For an individual person for prom or a man attending an event we like to do it within the week of the event as well, preferably on the Monday before the weekend event in case any changes need to be made.
How long after the event does the suit need to be returned?
We generally like the suits returned by Monday afternoon if the event is on the weekend.
What other accessories should be rented?
Generally the only extra accessory we rent out is shoes and there are packages you can add shoes to; the rental comes with a tie, pants, cufflinks, vest, shirt, and jacket.
Are there any new styles or trends for this up coming season?
Tuxedo styles stay very similar from year to year but we do have new colors coming out for more options!
What are the most popular suits you rent out?
After Six
and
Calvin Klein
traditional styles are definitely our most popular brands.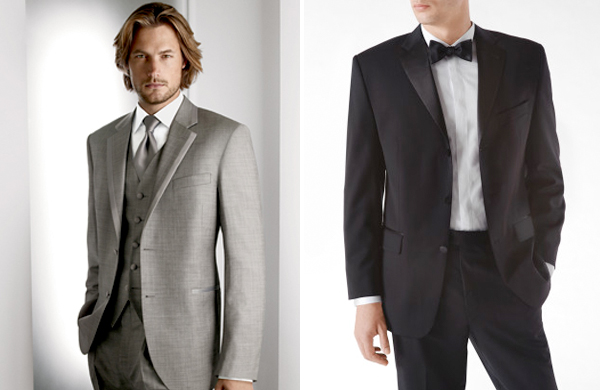 Photos Courtesy of Calvin Klein
What is the average cost of renting a tux or suit?
The average tuxedo with shoes costs $120 and without shoes costs $100.
What are the benefits of renting compared to buying?
Some of the benefits of renting compared to buying are having an easier time coordinating colors, not traveling with your own suit to prevent damage, and having the suit sized to your current physique so you don't have to make an investment on something that may not fit or be appropriate for that particular event. *Thanks for all the great tips! To view all of
Fine 'N Funky's
suit options you can visit their store located in the
Boatworks Mall
or check out their
website
!