Mmmmm food. I love food, especially at weddings. With all the delicious treats and sweets and tasty eats, it's hard not to want to skip the all the toasts and head straight for the buffet! Today's post has my mouth watering just talking about it! The talented Tom Farina of Moody's Catering in Truckee has graciously agreed to discuss all the ins and outs of catering for your big day. If you've got questions, then he's got answers!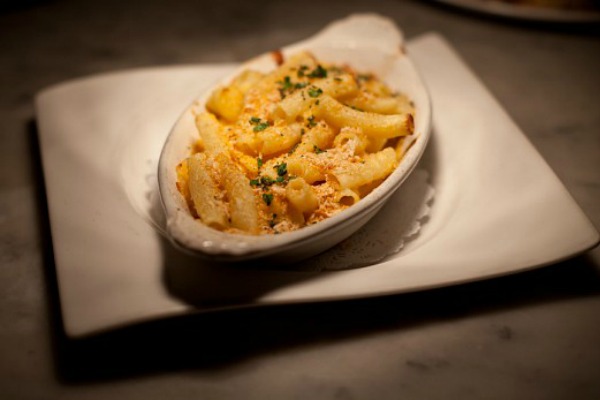 What is the most commonly requested appetizer for spring and summer weddings? Probably Crab Cakes but...boring! We offer a Hamachi Crudo with a Ponzu reduction, lemon and red pepper zest - it's taking over!
In a society that is more and more concerned with going green, how do you stay sustainable in your culinary endeavors? A couple different ways. We buy from farmers in our community - keeping those farms viable is essential to securing a future that "real" food can continue to exist. Also, we use the resource available to us: our company. We do events like The League to Save Lake Tahoe and donate our services to things that have a direct impact on the environment in our backyard.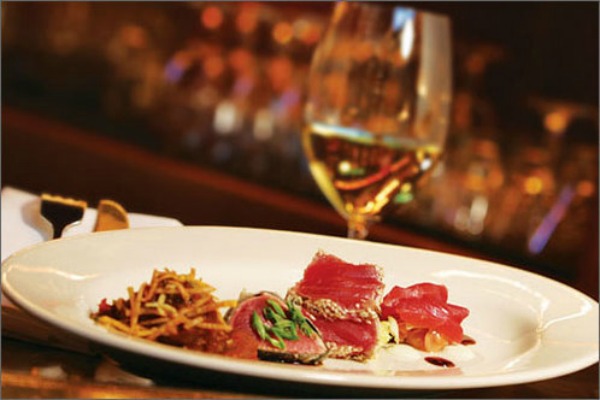 When you have to create dishes for hundreds of people, how do you keep your menus unique and flavorful? Passion, education and experience. Tom Marrin is passionate about creating unique flavors; he stays unique by educating himself, trying new techniques, and working with other top chefs in the community. Experience helps us know what's reasonable and when to use those new techniques in a larger setting. It's kinda like when motorsport racing company uses their Formula 1 car to make a better minivan.
How do you make a unique presentation or display? Something that will stand out in the guests' minds. By retaining the things you've done well and tweaking them better. Every spectacular wedding we do...we learn, and, we make better. So every event is different, unique, and special to the families involved.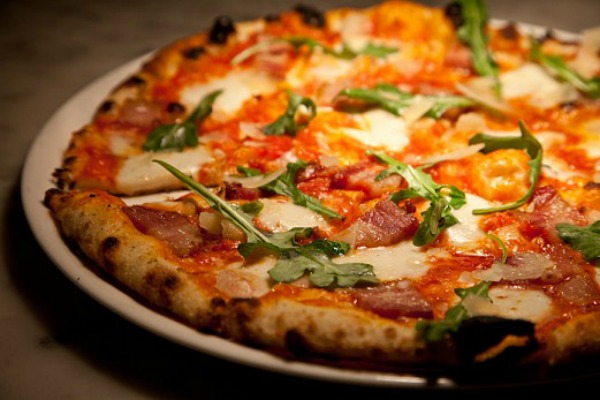 Most memorable wedding/event thus far? That's a hard one - Lake Tahoe weddings tend to be breathtaking most of the time. Recently we did a wedding for PGA golfer Ricky Barnes. It was on the lake at Martis Camp and the setting, food, and folks were as nice as anything we have been a part of.
Brides and grooms are often a bit stressed and frazzled. How do you help them choose a menu without adding even more choices to their plate? Listening. To their needs, their families needs, habits, likes and dislikes. We've seen enough in this business to help make the unknown...known. They can decide then how much is too much or not enough. My personal opinion is remember to have fun! It's your wedding day!
What is the craziest menu you've ever created for a client? A five course vegan menu!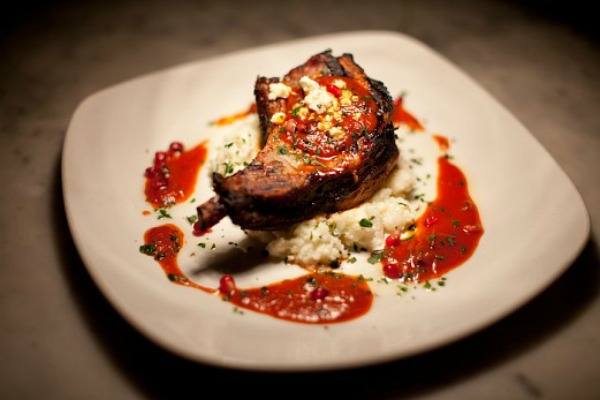 What is your favorite/most popular dish to prepare and why? Grilled Venison Tenderloin with dried cherry cabernet sauce. Why? Because it's delicious!
Buffet or set menu? Which is better/more preferable in your opinion? Plated typically is preferable to the chef. It allows the presentation and flavor profiles to be more specific. Buffets are great too, though. It really depends on how you want the wedding to flow.
Do you have a signature style or method? In a word... Custom.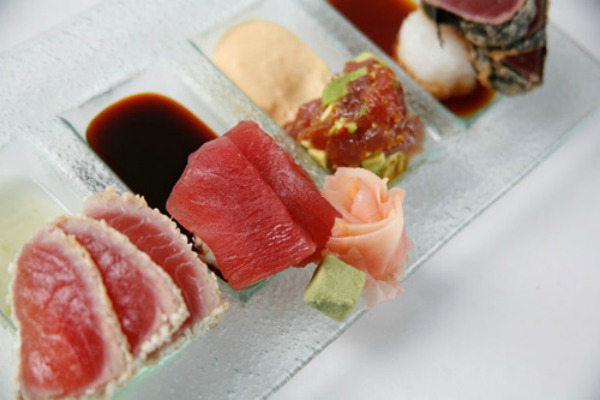 What, in your mind, would comprise the most perfect summer wedding menu? Some small, passed appetizers like the previously mentioned Hamachi maybe with chilled soup shots (we do these in espresso cups and hand pass). I'd follow up with a beet or tomato salad since these are so delicious here in the summer, some Burrata cheese on that as well. Entrees I'd probably do a homemade light pasta like a gnocchi with a brown butter sage sauce. I'd follow that with a choice of fish, a halibut with tarragon jus for lighter eaters and a beef, venison tenderloin, or beef filet with a demi glace and some wild mushrooms. Dessert...Wedding Cake! Maybe a cupcake wedding cake. Last and very important, the late night snack. Gourmet grilled cheese station with all the fixin's! Dancing your butt off takes a lot out of people! All pictures and text courtesy of Moody's.