There are a few things Tahoe weddings are not. To name just three: complicated, stressful, and unsightly. For this reason, we've come up with some wedding reception meal ideas that are simple, stress-free, and aesthetically pleasing. To boot, they'll help you come in under budget.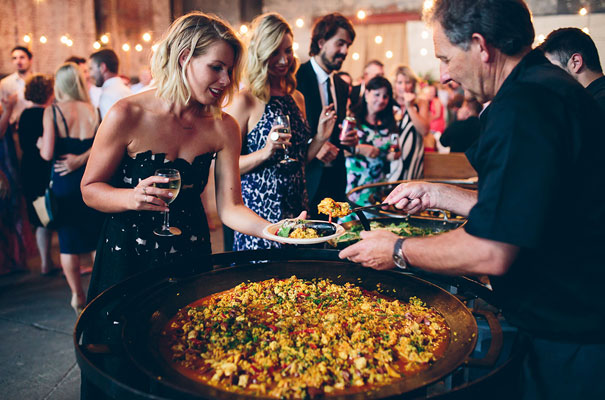 Pierre Curry Photography
I recently went to a wedding where Paella was served, and here's why it was a hit: 1. No individual menu cards: the chef stood in front of the reception and explained the meat and veggie options. This not only created a more intimate feel, but saved money on printing. You can also rest well knowing you saved a tree or two. 2. Efficiency: There was no waiting for multiple courses, which carved out more time for dancing and mingling. 3. No servers: Again, a money-saving strategy! Guests serve themselves from the pans, making the experience interactive. Bonus: you can control your portion. 4. All the colors! 5. It's not something the average person eats frequently, making the dinner portion of the wedding that much more exciting. 6. Since you only need one meat and non-meat option, it's easy to plan. 7. You spend just a fraction of your wedding-planning time testing food. 8. It's filling, but won't weigh you down, and it's appropriate for all ages. Paella aside, here are some stress-free meals for your stress-free Tahoe wedding:
Mashed Potato Bar (a.k.a. "mashtinis"): all you need is a few giant bowls of mashed goodness, and the rest is history, I mean toppings.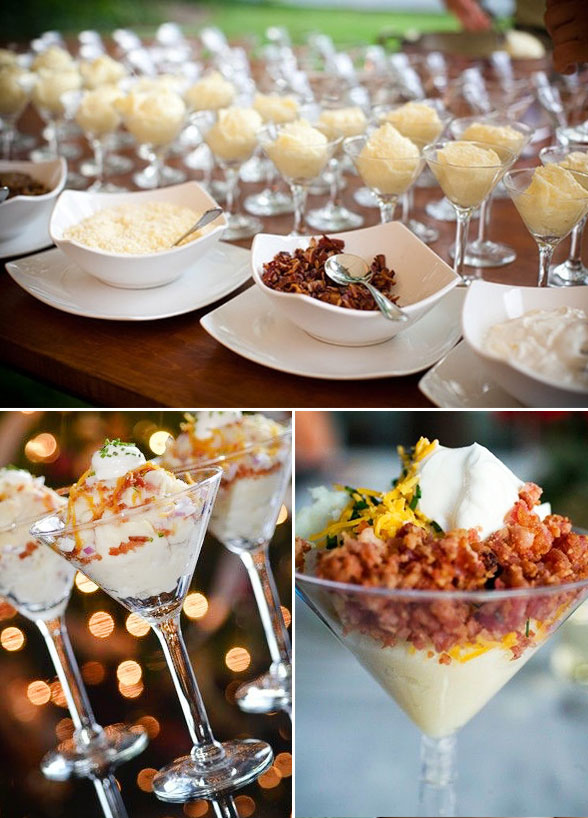 Chicken & Waffles: to bring out the inner kid. This is one surefire crowd-pleaser.
Taco Bar: Taco 'bout a way to celebrate?! Could be a little messier, but always a hit. Ingredients aren't expensive, guests can customize, and you can eat as few or as many as you'd like.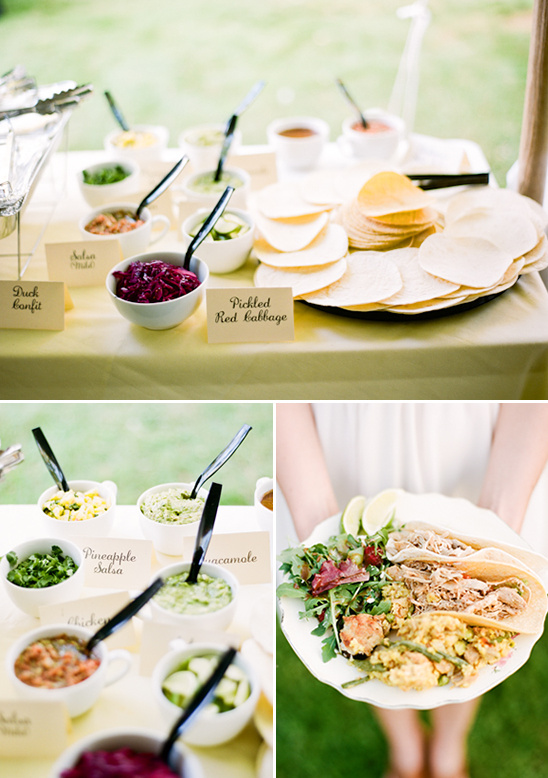 Breakfast for Dinner: Anything tastes better in nature, but when you're at a Tahoe wedding, nothing's like huevos rancheros or eggs benedict in the evening.
Pizza: Why? Because fun food makes a fun party!

Brooke Taylor Photography