As the Summer months are heating up, Brides face picking a venue that is both gorgeous (especially when it comes to an outdoor venue), and wedding dress friendly. Some funkier brides are turning to short-length dress options, and truthfully, I can't get enough. Whether a bride chooses to rock that shorter hem from start to finish, or simply changes into a short-and-sweet dress for the celebration itself, short dresses are definitely gaining popularity.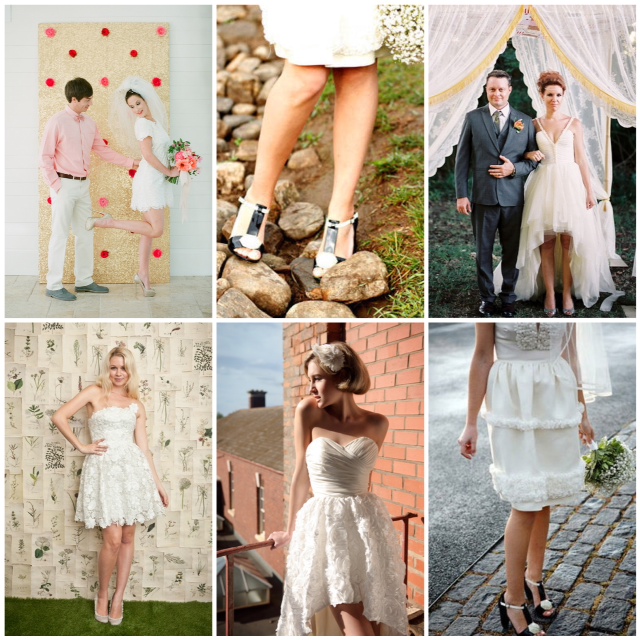 First Row:
Lauren Kinsey Fine Art Wedding Photography
via
Wedding Chicks
|
Belathee
via
Once Wed
|
Feather + Stone
via
Wedding Chicks
Second Row:
Ivy & Aster
via
Glamour.com
|
Tobi Hannah
|
Belathee
via
Once Wed

Lexi is the Editor of a Lifestyle blog:
Glitter & Pearls
and a Weddings + Events blog:
Glitter Weddings
. She's a part-time lawyer, part-time blogger, full-time wedding + fashion obsessive.