We are in love with Eileen and Jason's Truckee wedding from
Two Foxes Photography
and the bride's event design company
E Events Co
. The grey and orange color palette is the perfect match for the woodsy setting. Every detail is stunning, from the succulent centerpieces in custom made planters to the old ladder used to present the escort cards. And not to mention the sweet thank you letter to their guests. Two Foxes Photography describes the day below in words and in photos: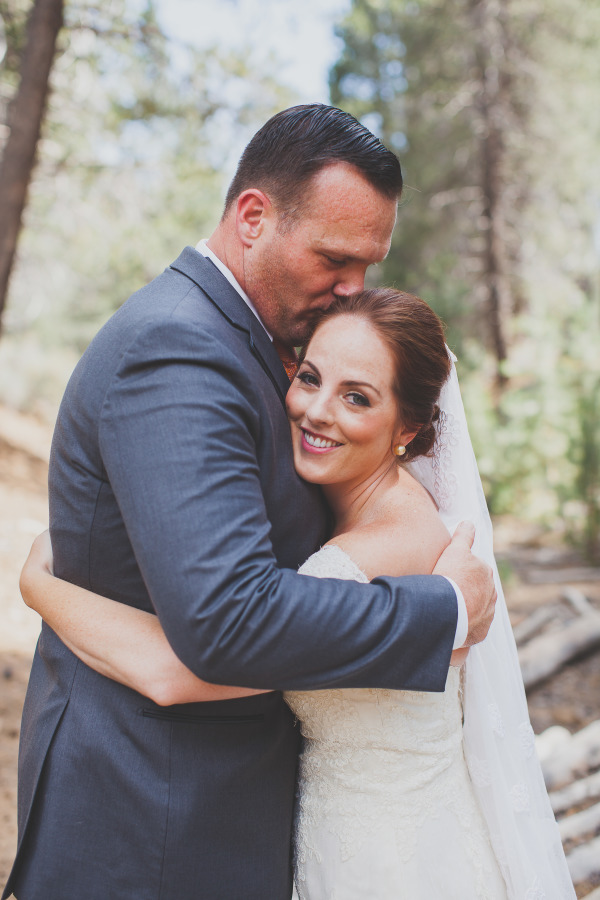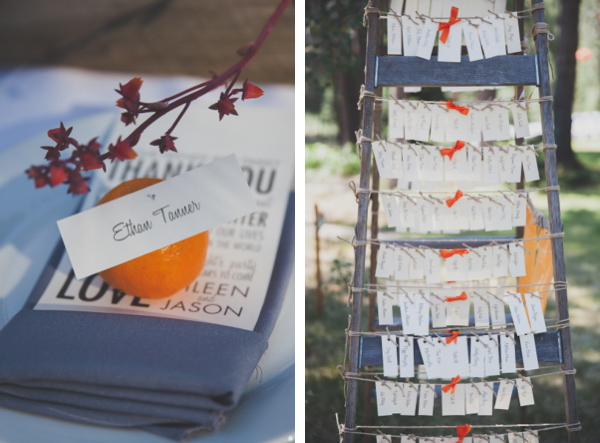 Jason and Eileen hosted this gorgeous event at the downright spectacular private estate of Eileen's uncle – a beautiful timber home situated on several acres of Truckee mountain land. The couple's closest family and friends traveled all lengths of distances to celebrate their union and the bride's cousin acted as the officiant.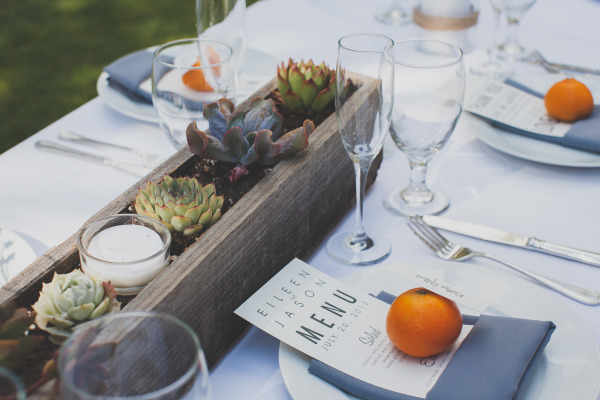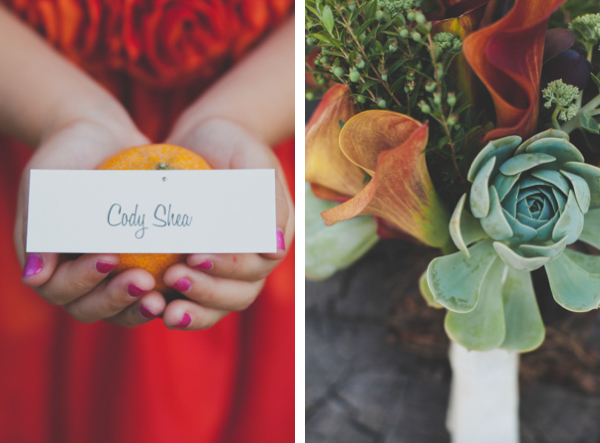 This awesome bride went bananas on DIY projects!! The old ladder with each escort tag individually tied on with burlap string, the custom stamped flags that hung throughout the site with the couple's initials and sweet words, the hundreds of succulents planted in their custom built planter boxes, paper flags, fabric flags, just married flags, oh my! We also loved the Spanish overtones that the bride chose to compliment her rustic mountain wedding, including the amazing paella feast, delicate tissue paper flags, and bright orange paper fans (which came in handy for guests in the hot temps).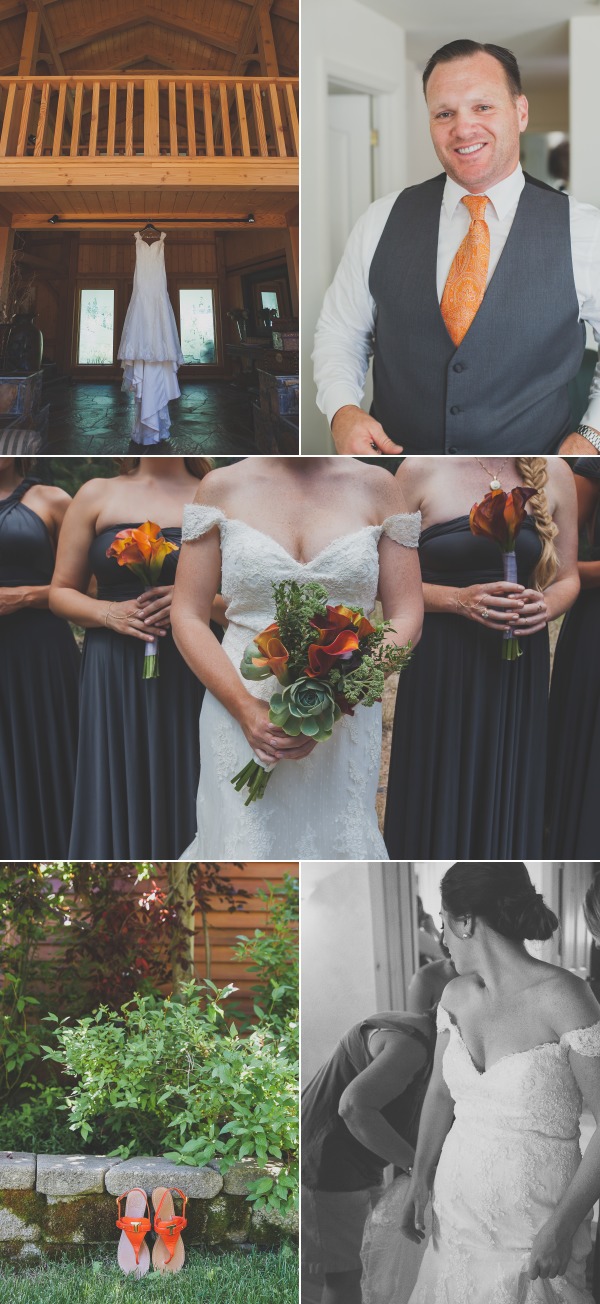 The bride put her bridal party to work several weeks pre-wedding assembling and freezing over 500 empanadas for guests to nibble on during cocktail hour- talk about dedication!! The succulents were uniquely and tastefully done in custom built rustic planter boxes which adorned the long family-style tables (yes, the bride planted each one herself!) We love how she also managed to sneak in a pop of orange into almost every facet of the wedding (we especially loved the idea of using mandarin Cuties and sewing pins to display the place cards).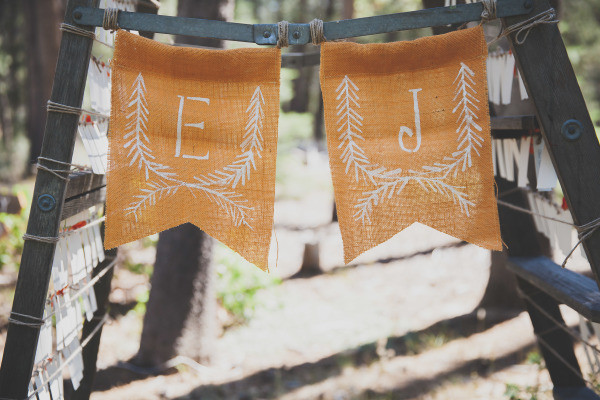 What made this wedding extra special to capture was the sweet sweet love story these two share. Jason told us that he has always loved Eileen and would've waited his entire life for her. Jason was pretty much the happiest man we had ever met on his wedding day and it was an honor to be a part of their celebration.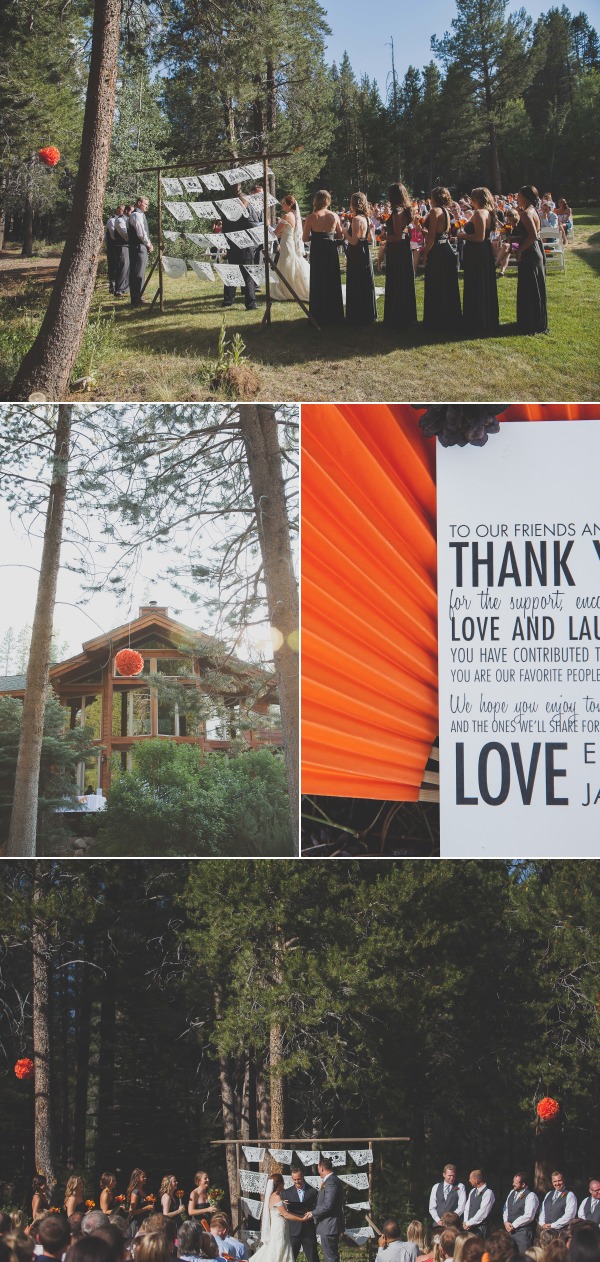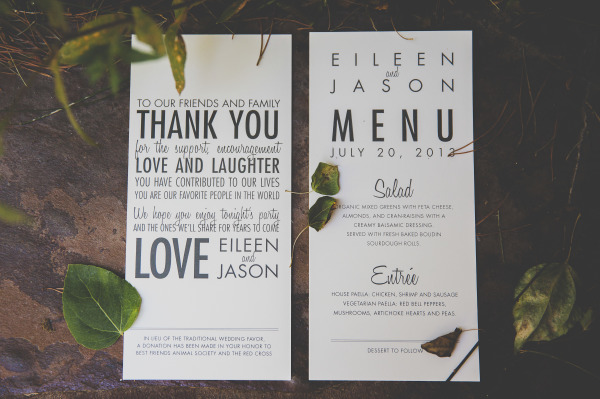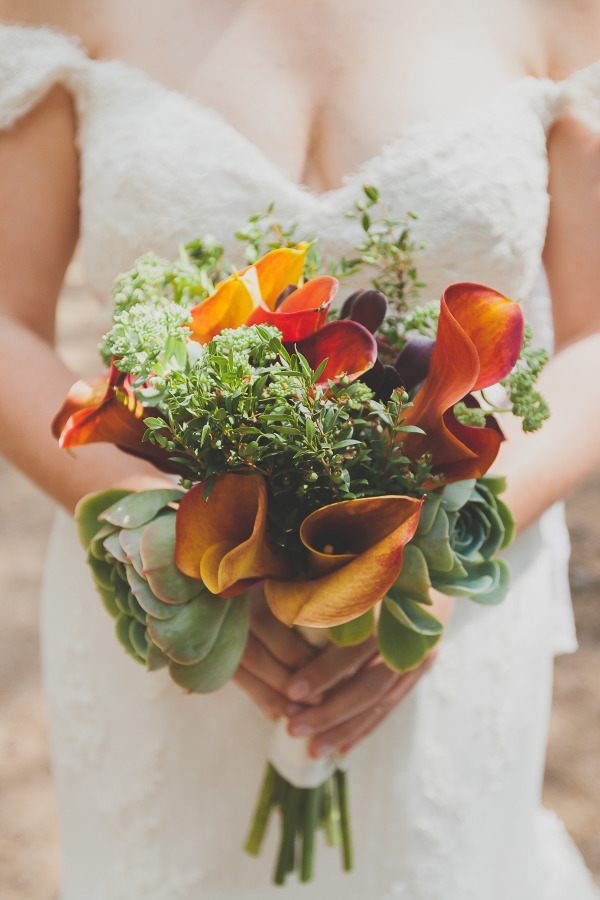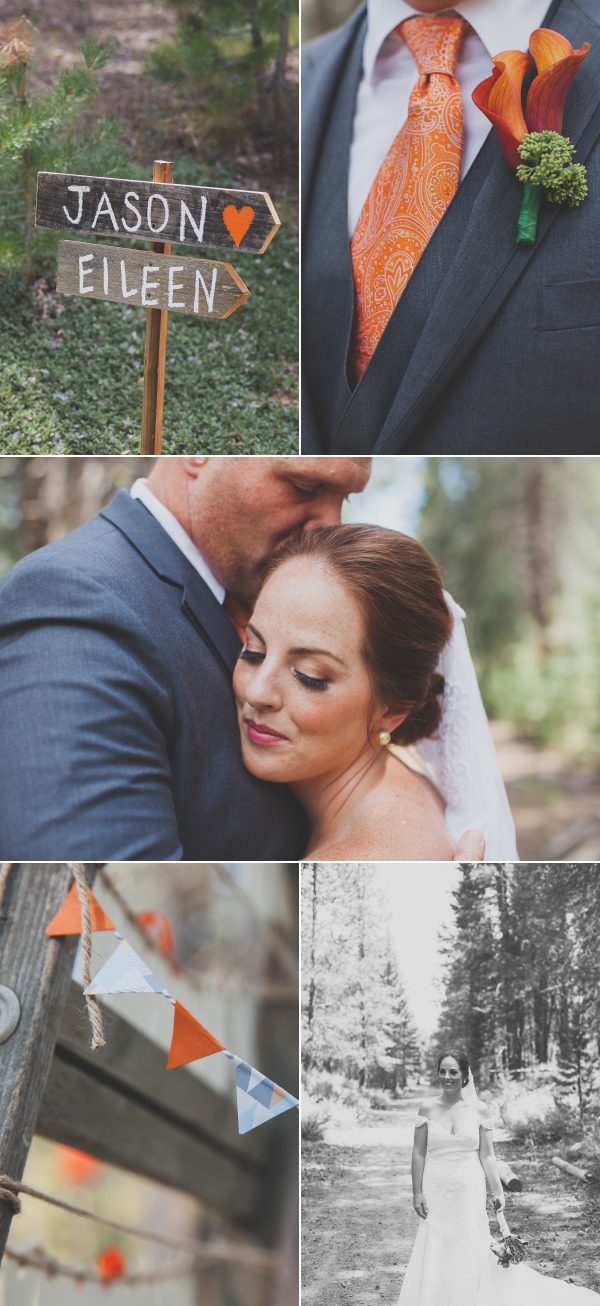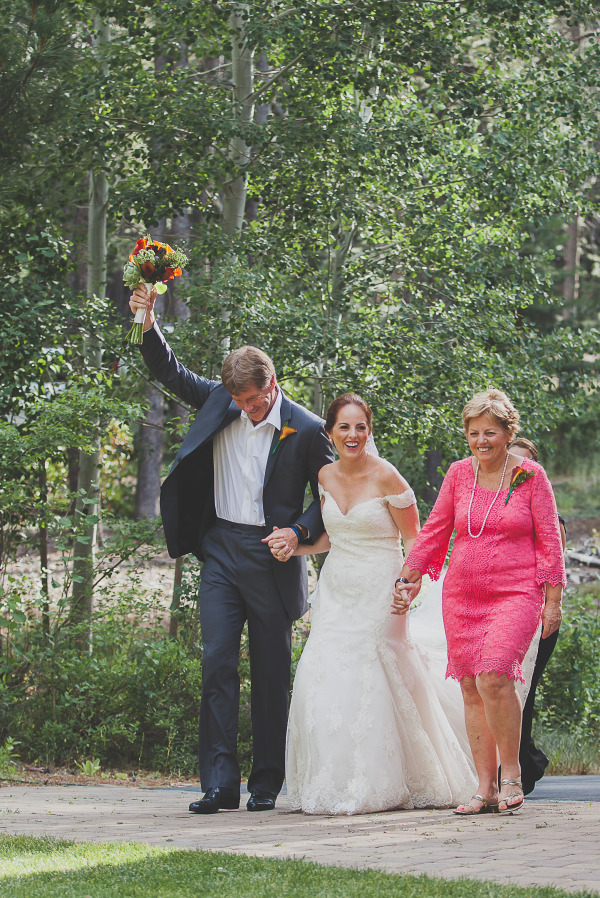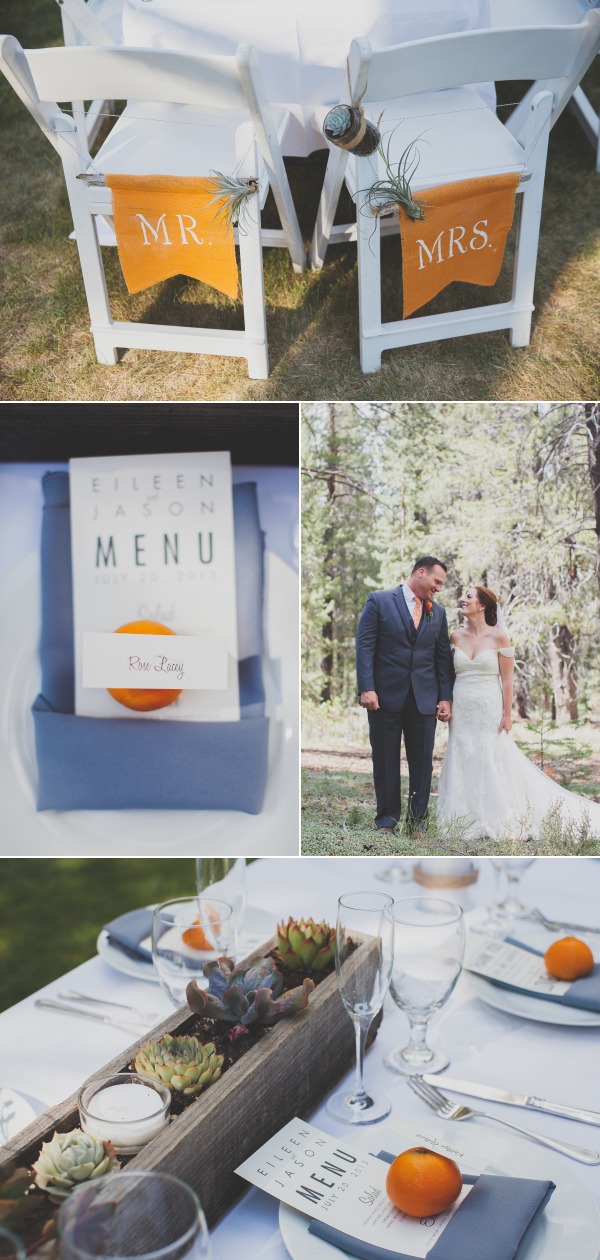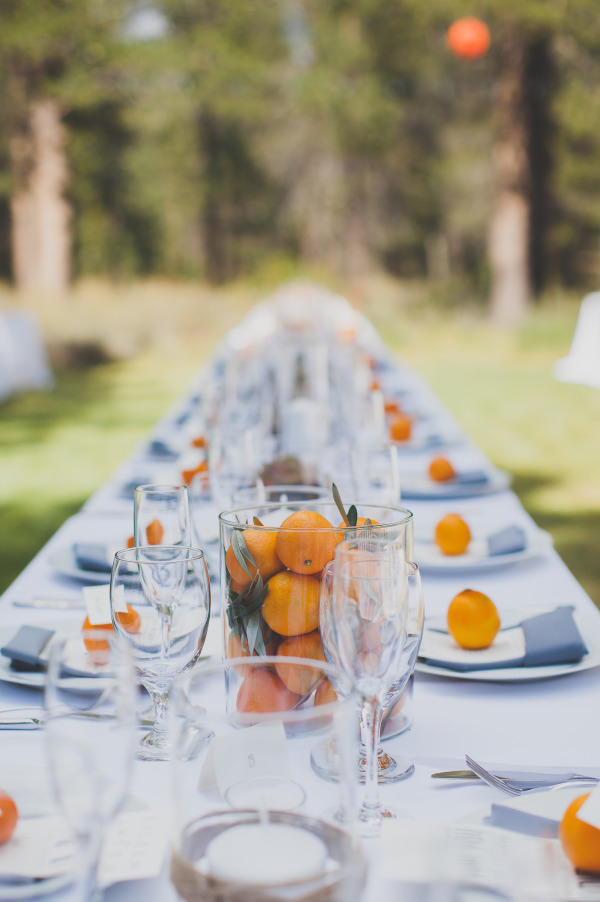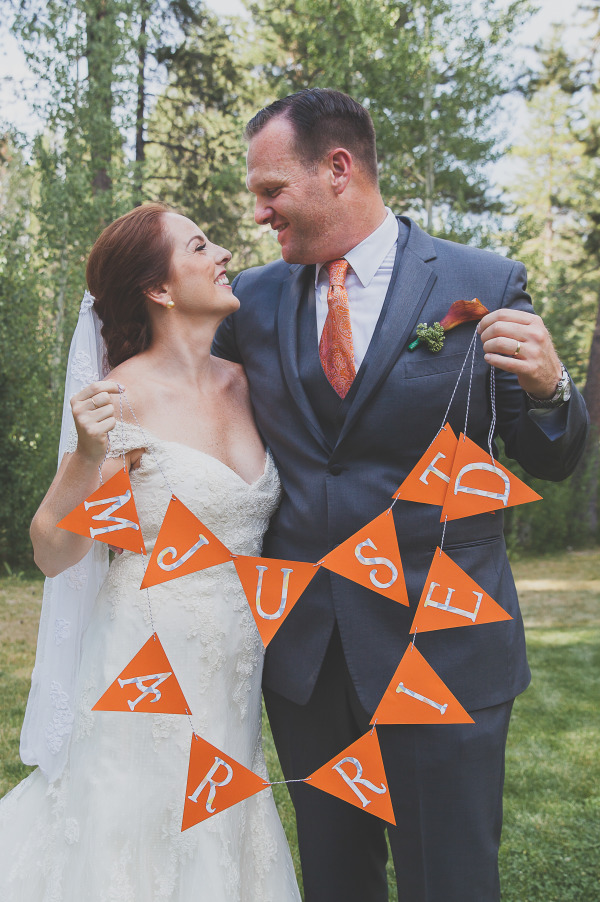 From the Bride ~
Jason and I met many years ago… may sound crazy, but I was actually five years old!! My sister Rose and I were enrolled in the same Montessori school as Jason's younger brothers, David and Jonathan. Jason's mom and my mom became very close friends and soon our families were doing everything together, from weekly barbeques at the beach to summer vacations! We were always in each other's lives in some way or another, but the timing for a relationship was never right. Fast forward to 2011, Jason and I crossed paths again, and finally the timing made sense! We dated for about a year before getting engaged and the rest is history!
As far as my process behind the wedding, it honestly all came together pretty organically as we went along. I always knew I wanted to get married outside, and I envisioned lots of little white lights and white candles. When I first started planning, I had no clue what I wanted our 'theme' to be, I just knew I wanted the color orange (my favorite) to be involved. A nice neutral like gray tied it all together.
I also always knew I wanted to use succulents rather than flowers, as they can last long after the wedding is over (you can plant them in your garden as a sweet reminder of the day, or give them to guests/family!). Once I had our color palate down, I felt myself drawn towards a more earthy and rustic theme – succulents, reclaimed centerpieces and wooden signs that I knew I would use.
As for food, I always knew I wanted to serve paella at my wedding. My mom, sister and I all lived in Spain and my mom learned to cook traditional paella when she lived there, and so we grew up eating it! I loved the idea of having some Spanish flair in our wedding, which came out in the form of the food and hints in our decor. The white papel picado that we hung on our altar, my moms very dear friend actually bought in Spain when I was born and wrote a little note on them saying that they were for my wedding when I grew up!
I feel that everything just came together once I had those specific things nailed down (the Spanish accents, the succulents, and orange, of course). Overall, I was so happy with the final outcome and feel like Jason and I got everything we wanted and it was the perfect day for us.
Lake Tahoe wedding vendors: Photography :
Two Foxes Photography
| Private Residence : Private Residence | Event Design :
E Events Co.
| Florals + Day Of Coordination :
Blooming Soiree
| Centerpiece Planter Boxes and Wood Signs :
The Alibi Interior Creations
| Succulents :
Succulent Gardens
| Caterer :
Addy's Paella
| Wedding Dress :
San Patrick Collection
| Shoes :
Tory Burch
| Rings :
Dell Williams Jewelers
| Bridesmaids Dresses :
Henkaa
| Make Up :
Jill Briggs with Beauty Box Makeup Arts
| Hair : Krystle Tanton | DJ :
Cope Entertainment
| Groom + Groomsmen Suit :
Vera Wang
| Hand-piece Jewelry + Bride's Bouquet Locket :
Rose Inez