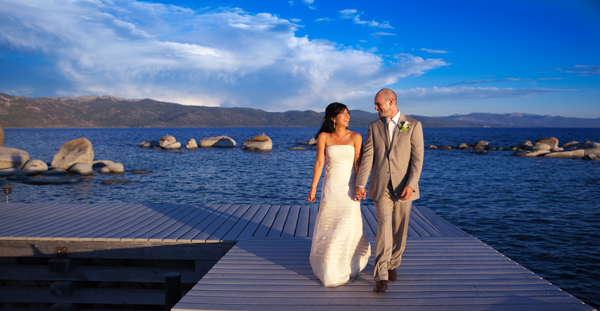 Lakefront bliss meets playful paradise!
Our wedding today is full of eye candy, inspiration, and amazing views! Our sister company,
One Fine Day Events
planned and designed this little beauty at the
Fairwinds Estate
on the north shore of Lake Tahoe. Decorated with sweet lounge areas for the guests, I couldn't imagine anything better than cozying up in this gorgeous setting with sand between my toes and a margarita in hand. From the immaculate summer day to the impressive citrus and lime decor,
Catherine Hall Studios
captured the images that will leave you beside yourself in lakefront wedding bliss.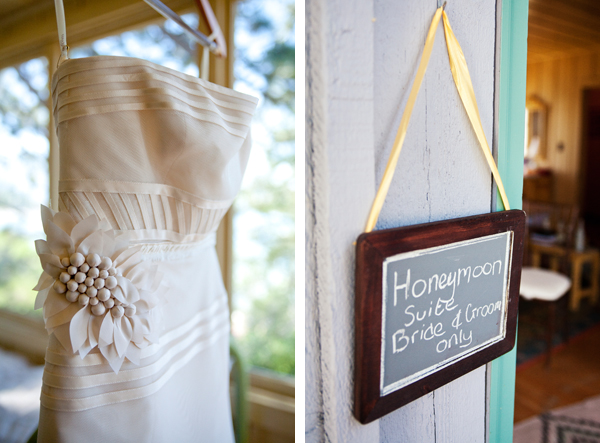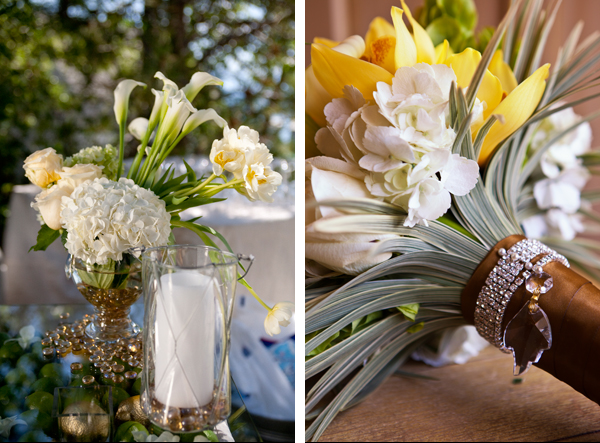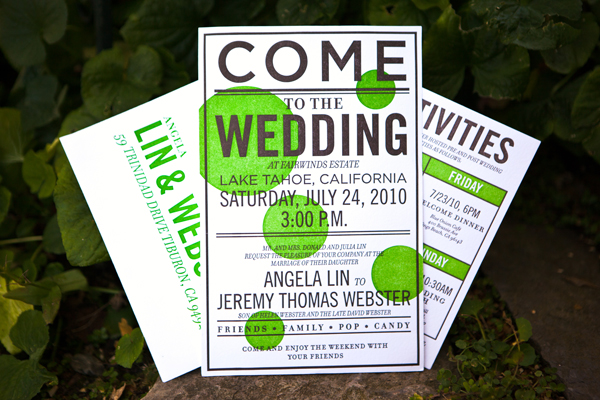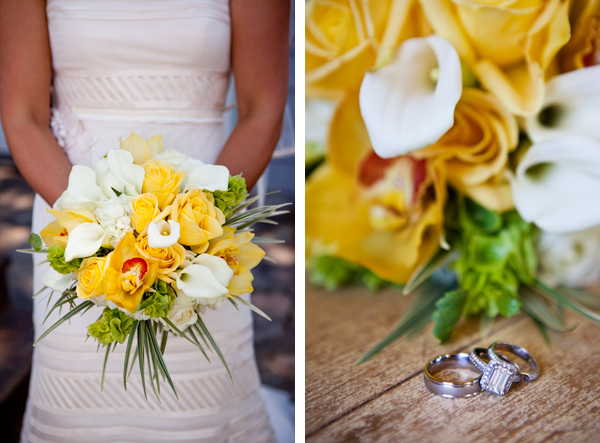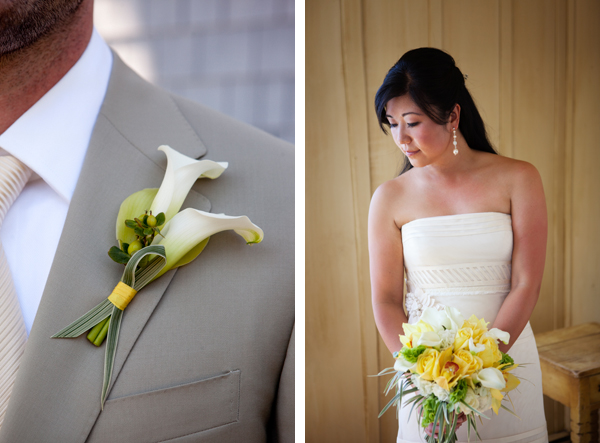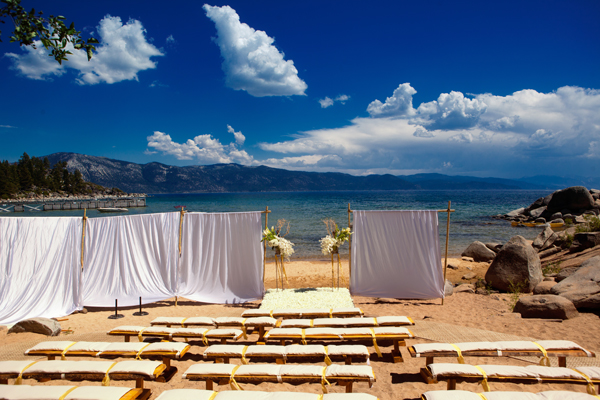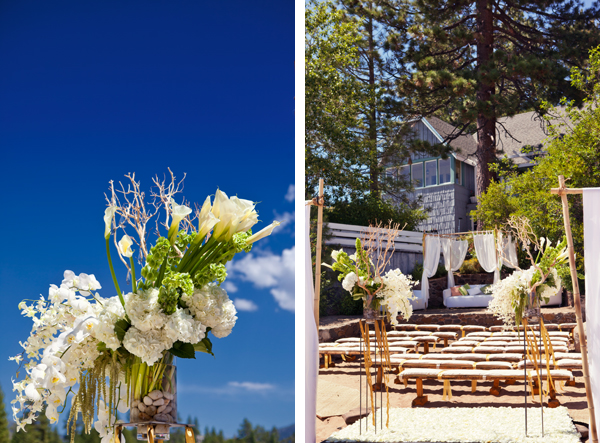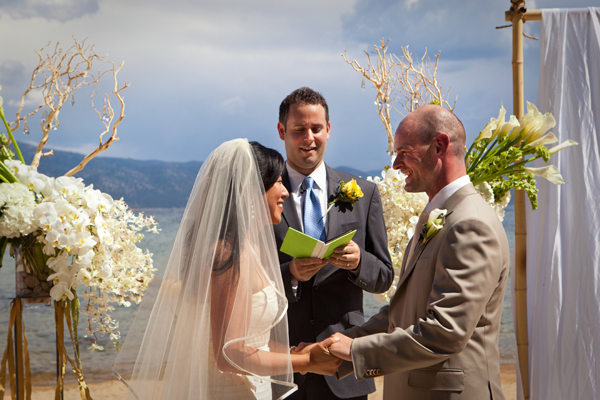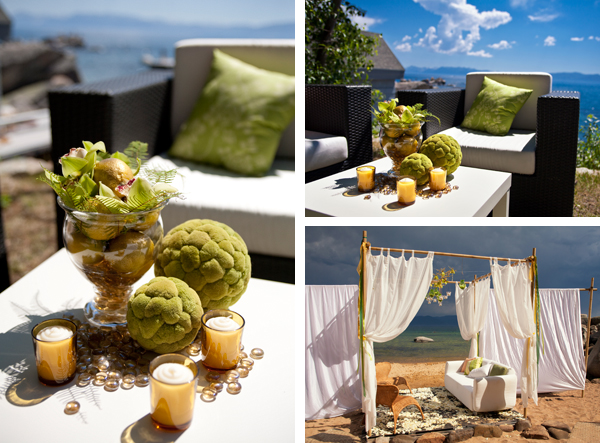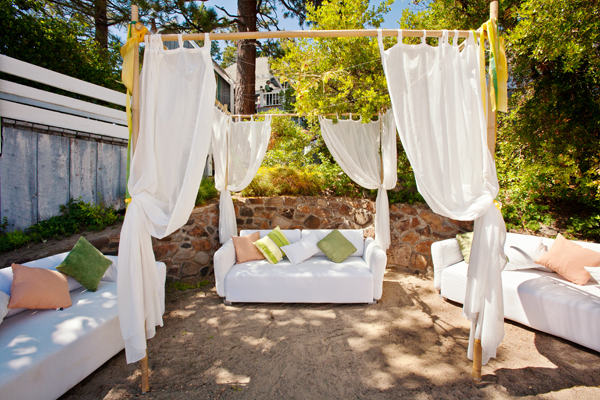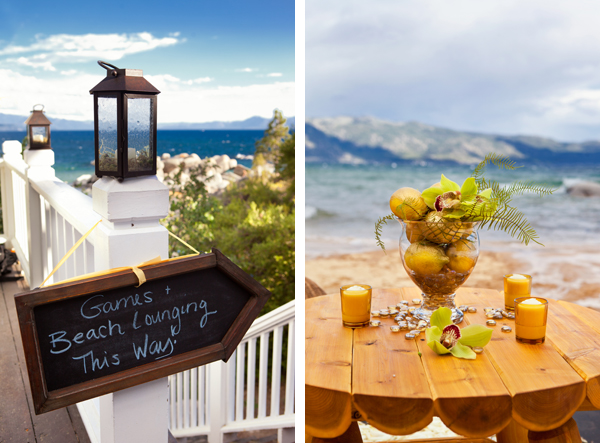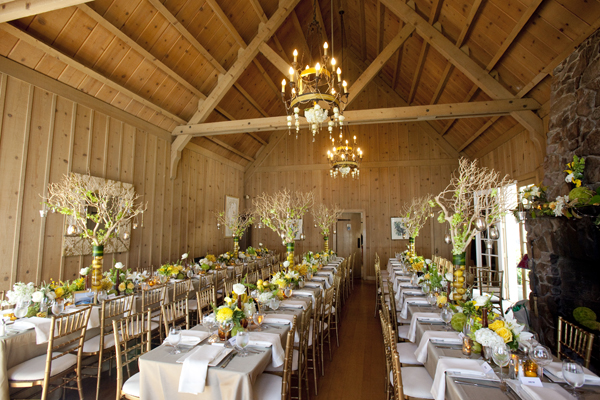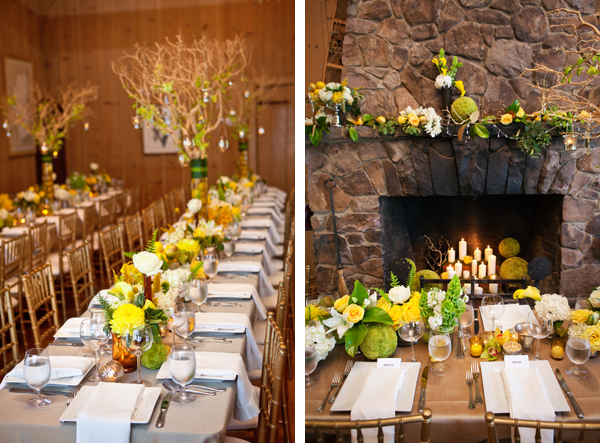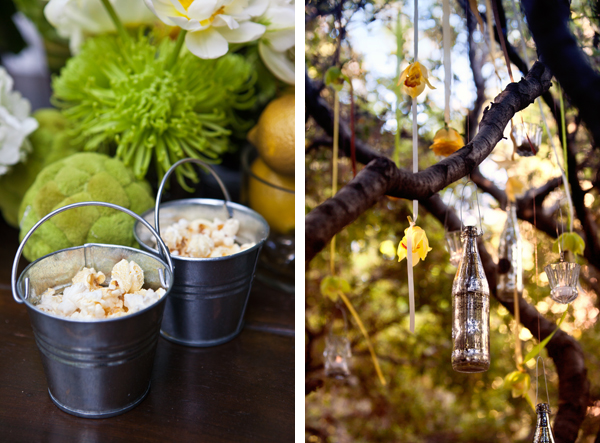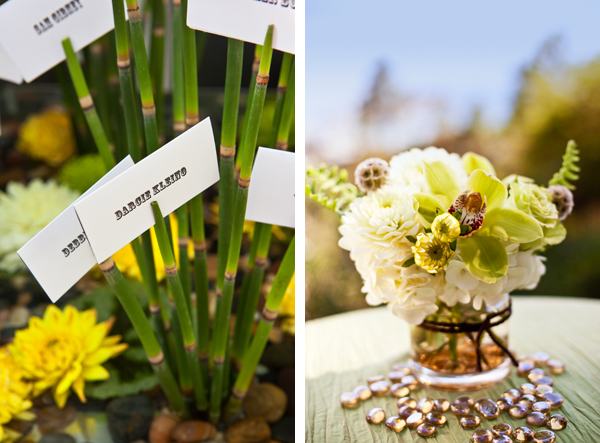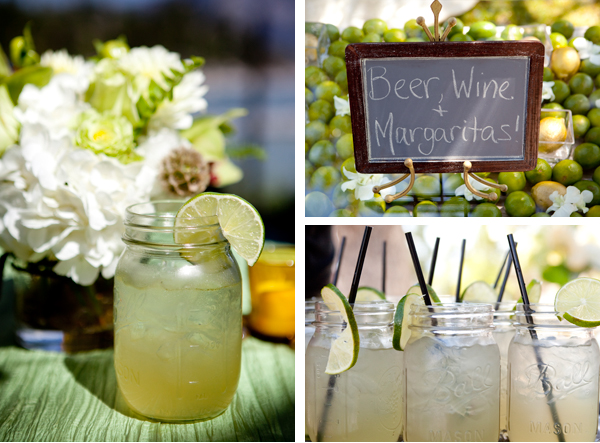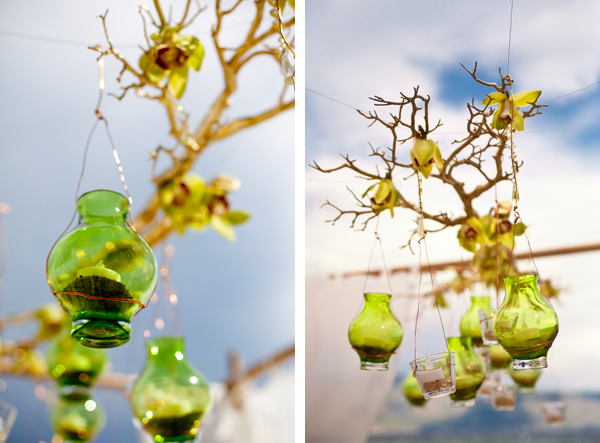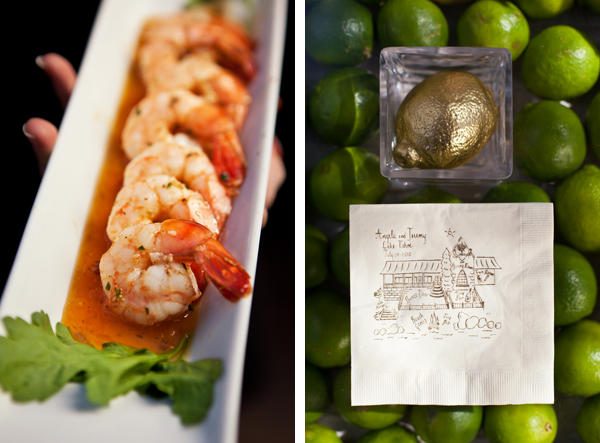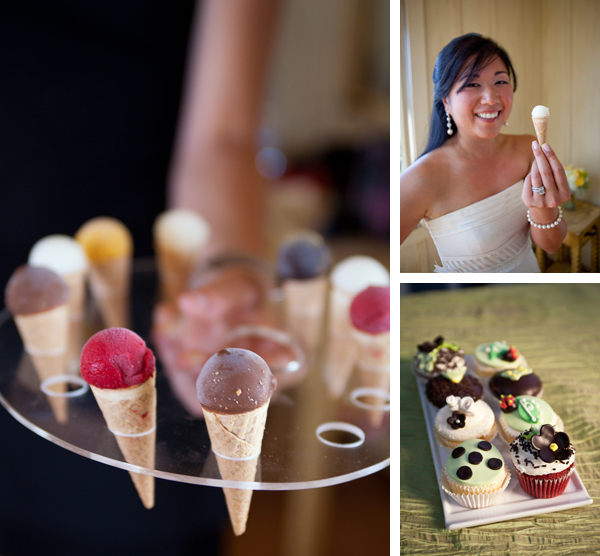 From Wedding Planners, One Fine Day ~
Angela and Jeremy, wanted to buck tradition and incorporate a carnival themed wedding with sophisticated elegance. They wanted to wow their guests with a killer view, entertainment and something more than just a ceremony, dinner, and dancing. So we created a wedding full of FUN and playful treats!
Guests arrived at the estate, stepped off their shuttle, and walked down a magical path covered with candle-lit lanterns and bottles hanging from grappling trees. The path lead to a colorful table complete with fruit skewers, fruit infused refreshing water, and a beautiful "mapkin"(cocktail napkins with a map). The mapkins provided a map of the entire property displaying the many entertaining locations guests could enjoy throughout the night. The estate had quite a few different decks and enclosed areas sprouting from the house, so we gave each location a purpose: we had the dance deck, margarita lawn, photo booth room, bar deck, beach games, and the lounge deck. Each location incorporated unique decorative elements including the margarita lawn which featured a bar top made out of limes, log benches for the ceremony, a bamboo cabana overlooking the lake, and a beach full of games. The beach was transformed from an intimate ceremony soiree to a playground complete with bocce ball, corn hole, ping-pong, and horse shoes. The sumptuous meal was accompanied by unexpected treats included mini ice cream cones, popcorn in a galvanized tin, and late night pancakes on a stick.
It was so fun to see the kid in everyone jump out and enjoy the carnival appetizers (popcorn in a galvanized tin, pancakes on a stick, and mini ice cream cones), dance around with goofy hats and party props, and play all night long!
Vendors: Wedding Photographer |
Catherine Hall Studios
Wedding Planner |
One Fine Day Events
Ceremony & Reception Venue |
Fairwinds Estate
Florist |
Bellissima Floral
Invitations |
Peculiar Pair Press
Map Napkins |
Stephanie Barba
Linen |
La Tavola
Rentals |
Crux Events and Party Rentals
Screen Booth |
ScreenBooth Lake Tahoe
Transportation |
North Tahoe Executive Shuttle