For all the lovely ladies looking for bachelorette ideas around the lake, you have come to the right place! I've compiled a list of activities and ideas to help the bride-to-be and bridesmaids relax, hit the slopes, or just enjoy each other's company with a great meal before the wedding day! Enjoy a PlumpJack Squaw Valley Inn Winter Wine Series Dinner:

Photo courtesy of Cade Winery
Warm up by the cafe fireplace before settling in the PlumpJack dining room for a 3 or 4 course dinner with paired wines. Prices range depending on the winery and you can choose to do the entire wine dinner pairing (which I highly recommend!), or pick your courses and wines. 2012 Winter Wine Series dates are: Jan 12 - Oliver McCrum Wines Jan 26 - Nicholson Ranch Feb 9 - Sixteen 600 Wines Feb 23 - Bardessono Vineyards Mar 8 - Hall Wines Mar 22 - CADE & PlumpJack Winery Rent a private lakefront estate with Tahoe Luxury Properties and hire a private chef to cook for you and your bridesmaids.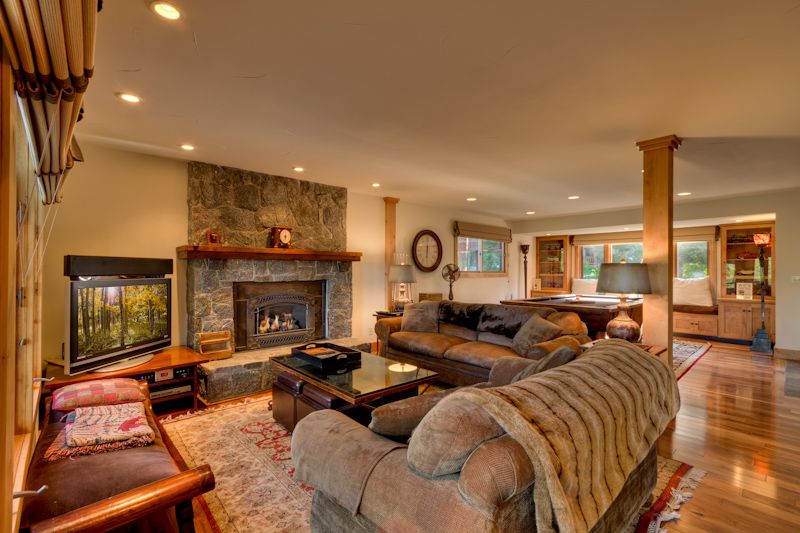 Photo courtesy of Tahoe Luxury Properties
Imagine waking up to hot gourmet coffee, fresh squeezed mimosas & warm, buttery scones while looking at a breathtaking view of the lake! Chris Banovich with North Tahoe Catering specializes in custom catered affairs for small or large occasions and would be sure to please everyone in your wedding party with a personal chef's menu filled with scrumptious delights. Have a Spa Day at Northstar California or The Ritz-Carlton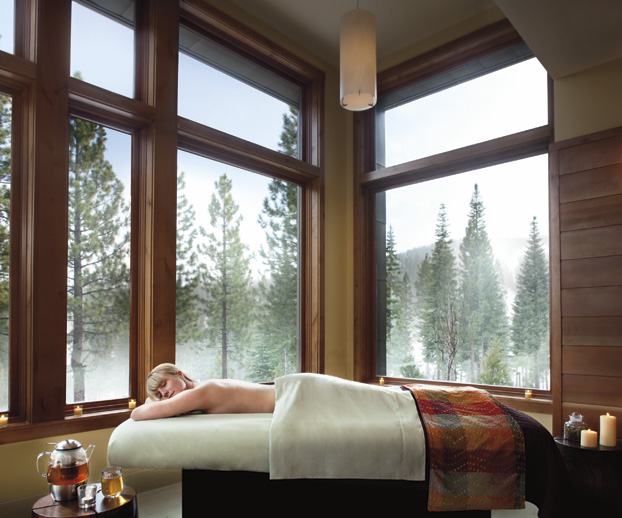 Photo courtesy of The Ritz Carlton
Snuggle up for a massage at The Ritz Carlton in a warm, candle-lit room with gorgeous mountain views for a relaxing massage before the big day. You can put your bridesmaids at ease with massages followed by a bridal lunch or get one last wellness work-out in at the Balance Holistic Health Spa located in the Village at Northstar. Get a Private Group Ski Lesson at Squaw Valley USA Want to freshen up your ski skills? Try a private group lesson for you and your girls at Squaw Valley's Ski School or sharpen your skills with a Women of Winter Ski Clinic.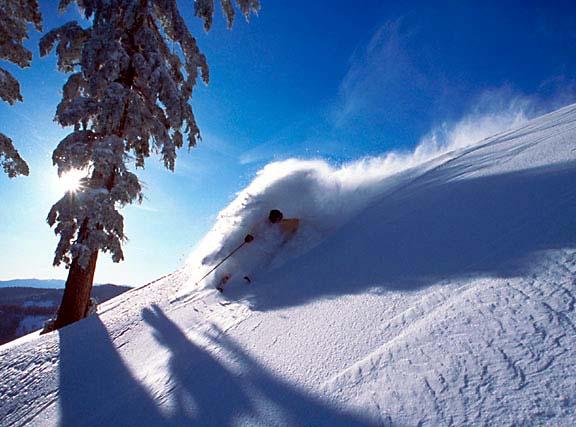 Photo courtesy of Unofficial Networks
Bachelorette parties are always fun, but they don't necessarily have to be late at night so think of this guide as an all day (or night) extravaganza list to treat yourself and your bridesmaids to a few fun-filled activities before the big day!