As I was browsing through
Pinterest
the other day, I saw a bridal party that swapped traditional flower bouquets for whimsical blue pinwheels (pictured below). This got me to thinking: what other bright bouquet ideas are out there? My roommate mentioned that she wants to have all her bridesmaids carry lanterns down the aisle, which I'm totally excited about! Here are a few more ideas for you to consider. Buttons, feathers, beads - the options are endless!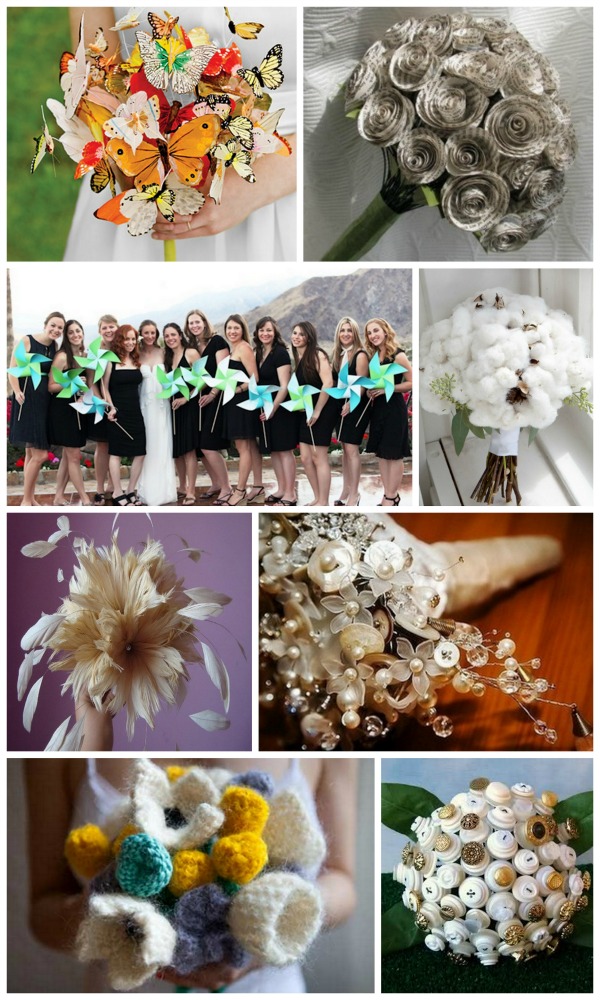 First Row:
Martha Stewart Weddings
|
Bookworm Eats Flower
via
Wedbits
Second Row:
Sweet Tea Imagery
via
Love Toast
|
Eau Claire Photographics
via
Style Me Pretty
|
I Heart Buttons
via
Bridal Inspiration
Third Row:
Eeekdesigns
via
Weddingzilla
|
Folksy
Fourth Row:
Moosesevani
|
I Heart Buttons
via
Bridal Inspiration

With her heart in Paris and her feet in the sand, Laurie is a part-time pizza lover and full-time blogger-tutor-editor-fashionista who still believes in fairytales and happy endings.