Another exciting addition has made it to the Lake Tahoe wedding world! Tahoe Rustic Rentals is our newest boutique rental company based in Truckee, CA and offering their services in the Northern California Area. With a range of rustic focused decor pieces, Tahoe Rustic Rentals offers an unique, handcrafted items to perfect your wedding style. We couldn't wait to ask them about their selection! Learn more about Tahoe Rustic Rentals below and be sure to follow them on instagram at @tahoerusticrentals.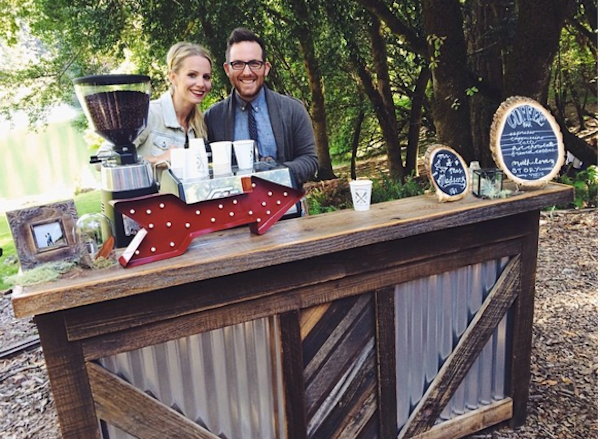 Name: Jenelle Dronkers
Company: Tahoe Rustic Rentals
Hometown: Pleasanton, California in the East Bay Area.
Current Location: Truckee, California
Tell us a little about yourself... I grew up in the Bay Area but escaped to the Tahoe area permanently this last year! We are a family owned business, and each one of us bring our own set of talents to the team. My dad, boyfriend and small team of local woodworkers build custom reclaimed wood pieces for our clients as well as all of our rental inventory. I am in charge of running the rental side of things! My boyfriend and I try to take advantage of where we live and get outside as much as possible. We ski, snowboard, hike, camp..anything to be out in nature. We also enjoy cooking and trying new recipes--our latest endeavor was homemade egg noodles with an old-fashioned pasta maker!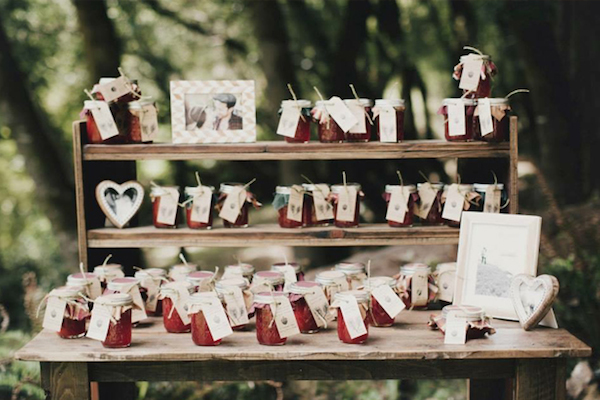 Tell us about Tahoe Rustic Rentals and what makes you special... Tahoe Rustic Rentals is unique because we build all of our own pieces! Our pieces are engineered to last and designed to be timeless and versatile. They make the perfect foundation for a beautiful event!
What products do you offer? We rent everything from farm tables, benches, bars, dessert and serving tables, arches and more. We also create custom, rustic table numbers, signage and decor.
What is your favorite rental item you offer? Our eight foot bar is stunning and really helps shape a space. We love nothing more than a classic cocktail bar! But you can stock this beauty with just about anything, including spirits, juices, cigars, desserts and whatever else you can dream up. And it can be be decorated to be super rustic or super elegant, it's all in how you choose to style it. We love that!
How did you end up in your profession and what brought you to the wedding industry? Helping my family with sales for our custom furniture company led to many questions of if we ever rent our pieces for weddings or events. At the time we were only equipped to build and deliver the furniture to our clients homes but I dreamed of the day we would be able to provide our reclaimed wood pieces for special events. Moving up to Truckee has allowed us to expand our workshop and staff and embark on a new adventure!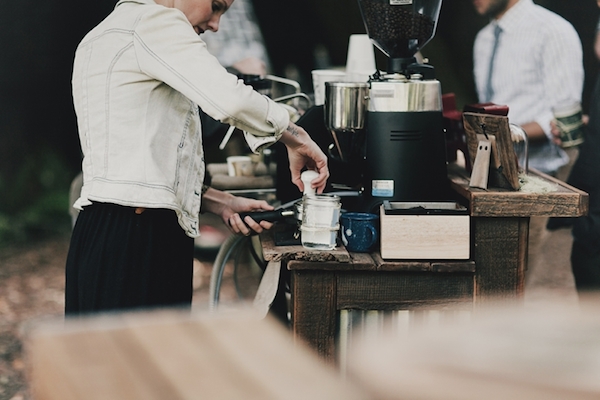 3 words that describe a Tahoe wedding... Magical, Adventurous, Timeless
Favorite quote... "The clearest way into the Universe is through a forest wilderness." John Muir
Favorite instagram account... I don't get down to the workshop as often as I would like to, so I get excited whenever @urbanminingcosf posts and I can see what our talented woodworkers have been up to each day!
Where can we find you on a typical Sunday morning? You can find me cross country skiing in the winter and hiking during the summer. I love Truckee because of the endless amount of activities you can get into!