Today, we have the lovely opportunity to introduce you to our dear friends, Kate and Jason Abraham from Elevated Photo Booth. Kate and Jason are both long-time Lake Tahoe locals and found their niche in the wedding industry with their photo booth skills. Get to know these two better in our interview with Kate below.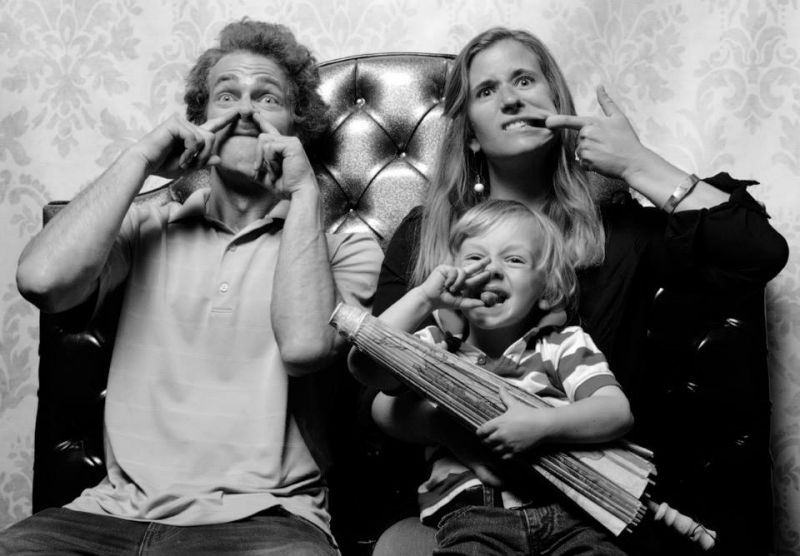 Jason, Kate and their son Ebbett
Where are you from? I am originally from Staunton VA and my husband, Jason grew up in Philadelphia PA.
Where do you live now? We live in Alpine Meadows CA and that is where our Photo Booth business is based as well.
Tell us a little about yourself... Jason studied Business at the University of Vermont and moved out to Lake Tahoe shortly after college. He started a photography business in 2005 and then added Elevated Photo Booth in 2013. I studied Interior Design at the Savannah College of Art and Design and moved out to Lake Tahoe after completing school.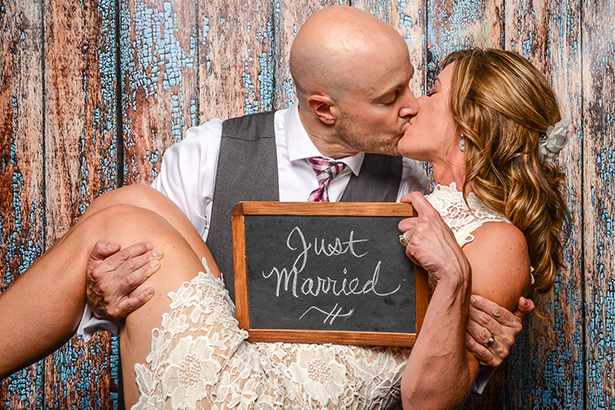 How did you end up in your profession and what brought you to the wedding industry? Jason started taking on work as a wedding photographer and through that he realize how popular photo booths were becoming. Our friend Sherry reached out to us to offer a photo booth at her event. Jason has always been super handy so he custom built the structure for the booth and with his knowledge for photography combined with my eye for design, we formed a custom photo booth. We kicked off our first photo booth at the 2013 McConkey Gala in Squaw Valley and it was a total hit.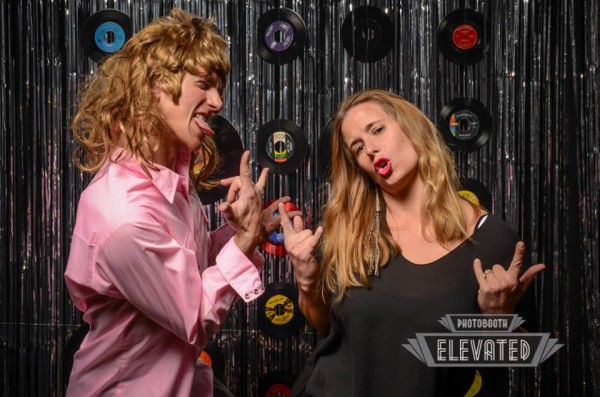 Jason and Kate at the McConkey Gala in Squaw Valley
Tell us about Elevated Photo Booth and what makes you special. Elevated Photo Booth is a vintage inspired booth designed for any occasion. It offers a touch screen interface, custom props, on site printing and professional quality images that can be viewed on a flat screen panel outside of the booth. The client is able to choose from several different backdrop options and even custom order to fit a their needs. The interface and photo strips can also be custom designed to match the couples color scheme, font, dates and names. We offer an array of different packages, everything from a studio booth to a fully enclosed expandable booth that fits up to 15 people. This booth is designed with the client in mind.
What are some of the Lake Tahoe venues you've worked at? We have worked at Squaw Valley, Squaw Creek, The Ritz Carlton, Northstar, The Hyatt, and Private Homes around Lake Tahoe.
Any advice you can offer couples who are interested in having a Photo Booth at their event? A Photo Booth not only offers a memorable experience, it becomes a focal point of each event. It appeals to all ages. People have a blast in our booth and we enjoy designing them to fit the needs of that special day. Also, check out our custom guest book. It presents a way for guests to archive their photo strips and add a personal message during the evening. The couple is able to take the book at the end of the night to have a memorable way to display their photo booth photos.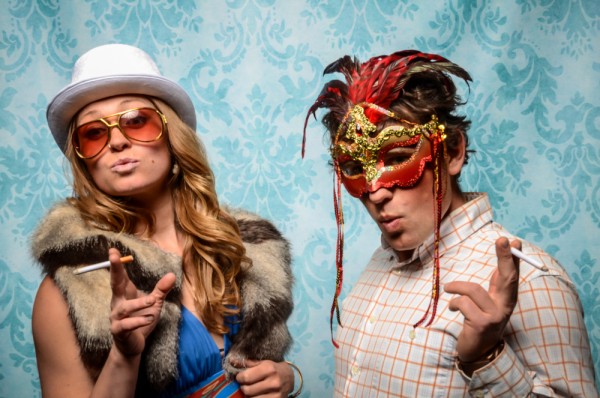 Besides weddings, what types of events has this photo booth been to? We have done everything from weddings to corporate events, employee parties, Shane McConkey Gala and after party, Big Truck Fun First Party to fundraising events for organizations like High Fives Foundation.
What trends do you see for 2016 in regards to photo booths? I think it is all about the custom design and props. I spend a lot of time searching through thrift stores to find unique items to incorporate into the booth. Some really creative photos come out of our booth, so it is all about keeping it fresh and tailored to trending themes and quotes.
What is the craziest thing to ever happen in your photo booths? Our photo booth has had some pretty interesting moments, especially in the enclosed booth but I would have to say the hand stand guitar photo or the classic selfie photos have become the most iconic.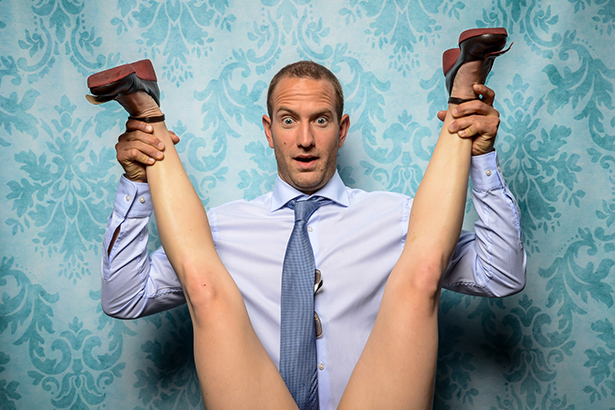 Do you have any tips for posing for the perfect picture? It's all about the props! Get warmed up, take a few photos and you are guaranteed to get that winning shot before the end of the night.
When you're not capturing those special wedding moments, what do you do in your spare time? We are usually out enjoying the many activities Lake Tahoe has to offer. I love to ski, mountain bike, hike and garden. We also have a five year old son who keeps us extremely busy.
Where can we find you on a Sunday morning? I would have to say sitting on my deck, enjoying a cup of coffee, listening to the sound of our creek. That is of course, unless it is winter time and then you will find me on the slopes at Squaw or Alpine.
3 words that describe a Tahoe wedding... stunning, pristine, memorable
Favorite quote... "Oh snap!"
Favorite instagram account... @TahoeUnveiled, of course! Kate and Jason, thank you so much! We are incredibly happy to have you as part of the Tahoe Unveiled team.
To find out more information and to book Elevated Photo Booth, you may contact them here:
Tahoe Unveiled Profile
www.elevatedphotobooth.com
530.448.1156
[email protected]