Once you say yes to the perfect dress the next step is picking accessories that compliment, while not distracting, from the dress. One of our favorite places to search for accessories is BHLDN Wedding — the shop and online retailer is a subset of Anthropologie which, if you know the store, offers classic pieces with a modern funky twist. You can browse 
BHLDN Wedding
online or they have retail shops all across the country; the closest to Lake Tahoe being in
Palo Alto
and
Walnut Creek
.
Classic and Glamorous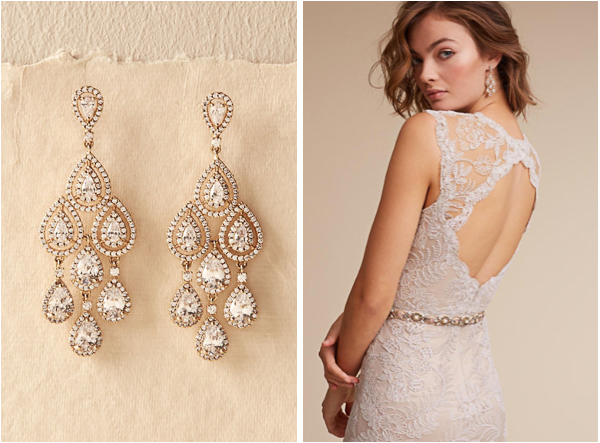 These are your quintessential wedding earrings that we think would look best if you're wearing your hair up and have a simple veil.
Dainty and Feminine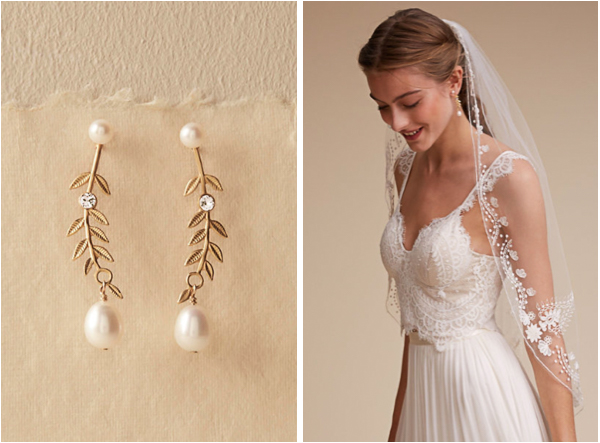 These earrings are delicate and classic and we absolutely love them! As pictured here, they look great with an updo and a simple, yet elegant veil.
Bohemian and Funky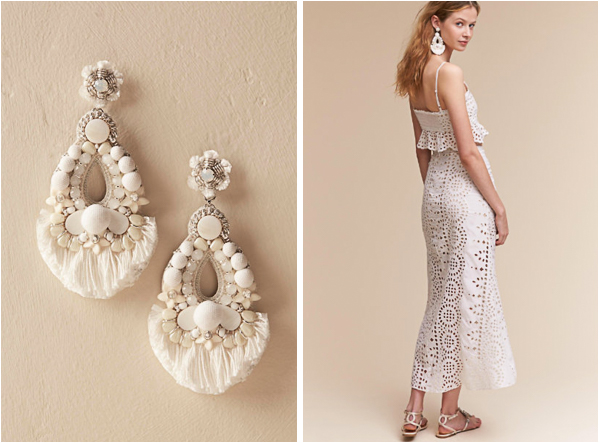 These are just the right amount of funky without being too kitschy for wedding jewelry. We think they would be perfect for a more casual beach wedding.
Organic and Delicate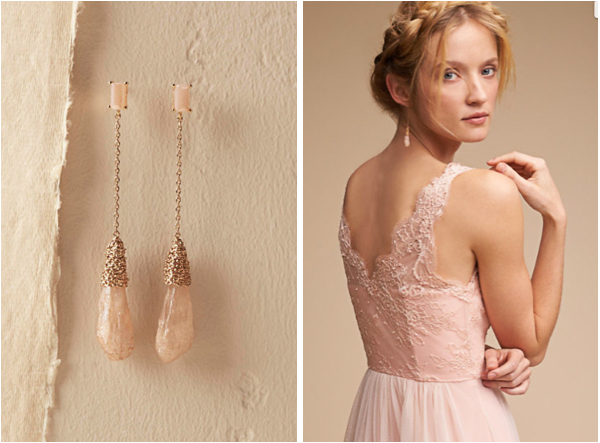 We love the idea of adding a little bit of color to your wedding jewelry and think these teardrop earrings would look absolutely stunning with a loose updo.