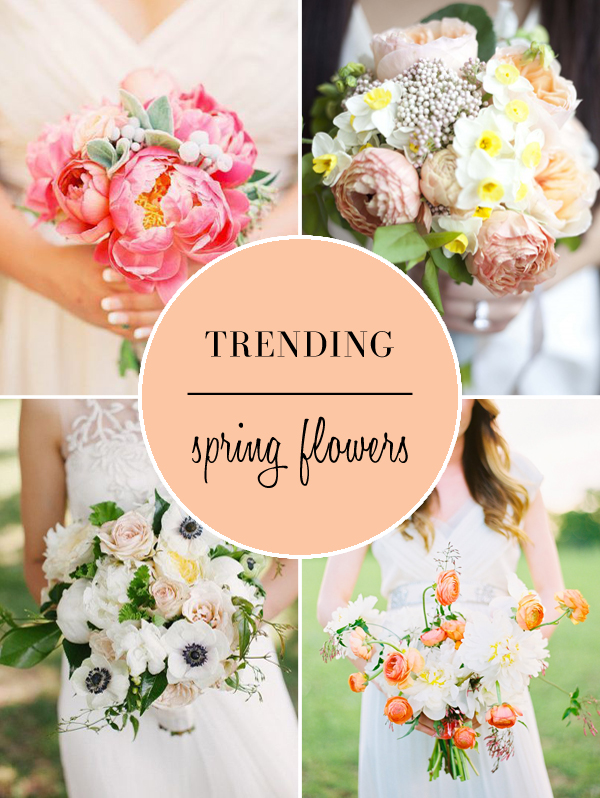 Caroline Tran | Ashley Nguyen Photography & Munster Rose via Elizabeth Ann Designs | Laura Ivanova Photography & Summer Harsh Botanical Artistry via Style Me Pretty | Ryan Ray & Bows & Arrows
Although I woke up this morning to a white blanket of snow, the mini daffodils in the yard are starting to peak their way through. This gave me the inspiration to focus today's blog post on the most gorgeous spring flowers and what meaning they have at your wedding.
Peonies
| Known as the flower of riches and honor. With their lush, full, rounded bloom, peonies embody romance and prosperity and are regarded as an omen of good fortune and a happy marriage.
Anemone
| Thought to bring luck and protect against evil, legend has it that when the anemone closes its petals, it's a signal that rain is approaching. mythology connects the anemone to magical fairies, who were believed to sleep under the petals after they closed at sunset. Perhaps it's because of this magical and prophetic tales that today in the language of flowers, anemones represent anticipation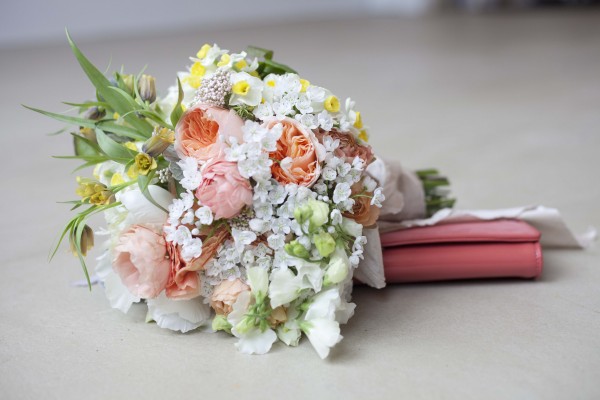 Ashley Nguyen Photography & Munster Rose via Elizabeth Ann Designs
Daffodils
| Symbolizing rebirth and new beginnings, the daffodil is virtually synonymous with spring. As the 10th wedding anniversary flower, a gift of daffodils is said to ensure happiness. But always remember to present daffodils in a bunch – the same legends that associate this cheerful flower with good fortune warn us that when given as a single bloom, a daffodil can foretell misfortune.
Ranunculus
| Celebrated for its medicinal properties as well as its bright beauty, ranunculus ranges from white to pink, red to yellow to orange. In the language of flowers, a bouquet of ranunculus says, "I am dazzled by your charms."
Blog content & curation by Andria Gutierrez