Winter is surely on it's way. We even hear a storm is brewing and we'll be covered in a wet drizzle by the weekend. In celebration of one of our favorite seasons, we are excited to feature this stunning winter wedding inspiration shoot. Shot in Lake Tahoe on one of the coldest days of the year, this winter styled shoot designed by Quality Event Design and Kay Kroshus Photography sets out to show the magic of Lake Tahoe winter weddings, and lucky for us Dax Victorino Films was there to film all of the beauty!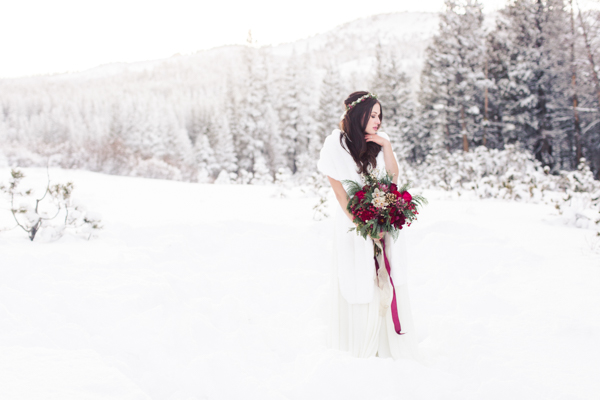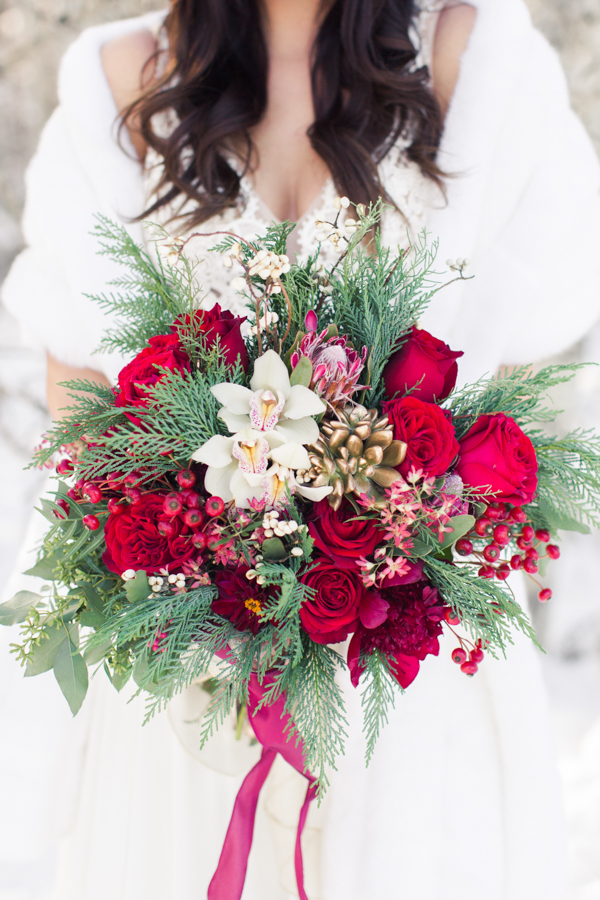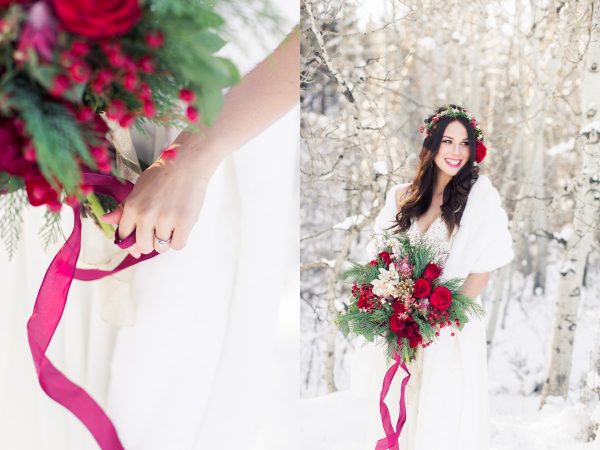 From the photographer, Kay Kroshus ~ As wedding professionals, we know all too well that the majority of couples choose to get married in the summer months. Myself, along with 8 of our area's best pros, wanted to show the world the magic of a winter wedding and just how beautiful those icy days can be.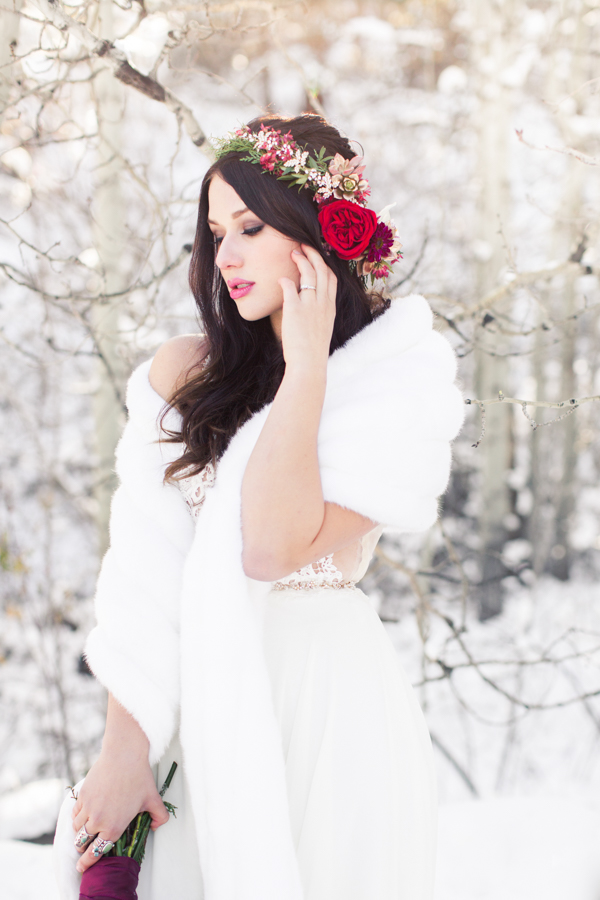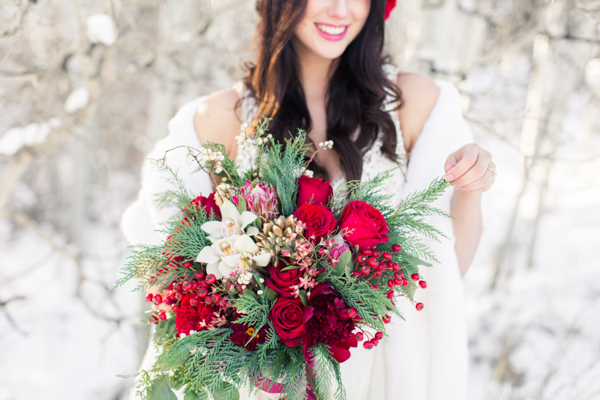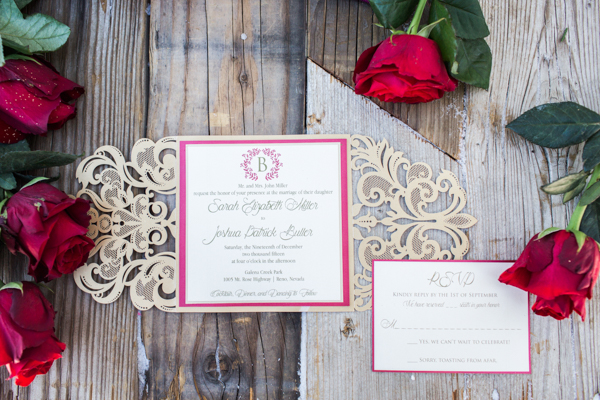 We shot this stylized session in the stunning Lake Tahoe on one of the coldest days of the year. We planned every detail... the floral crown laced with frosted silver, the pine, the colors, all were what we consider to be the charm and unique attraction of a winter wedding.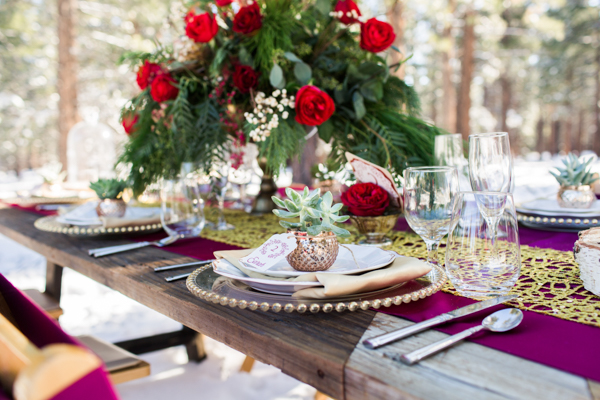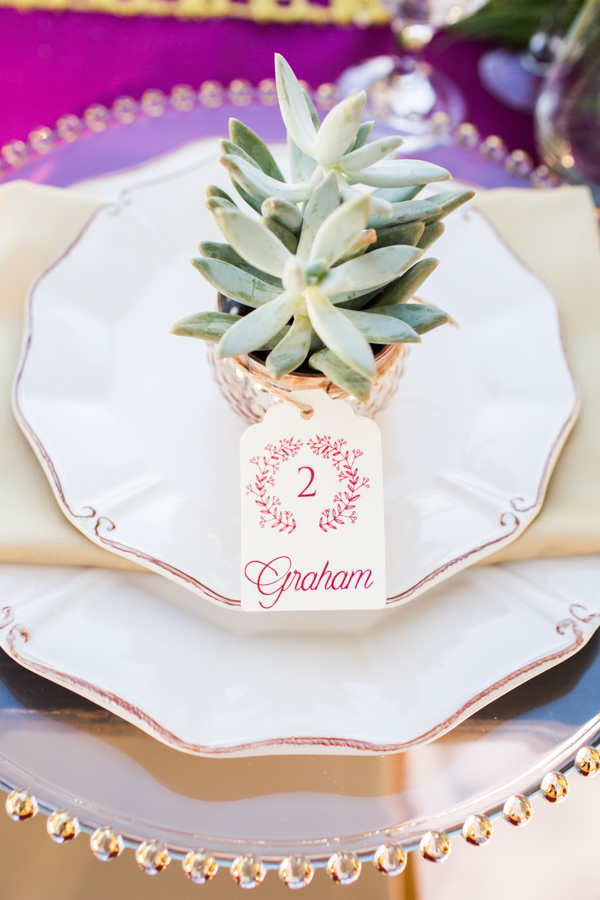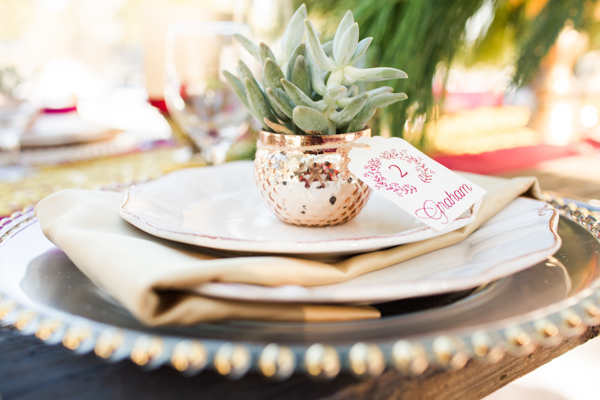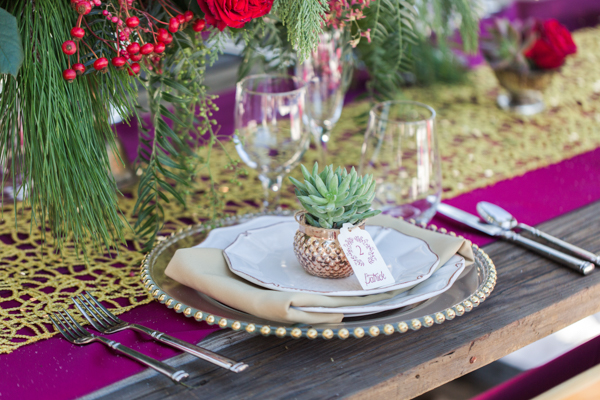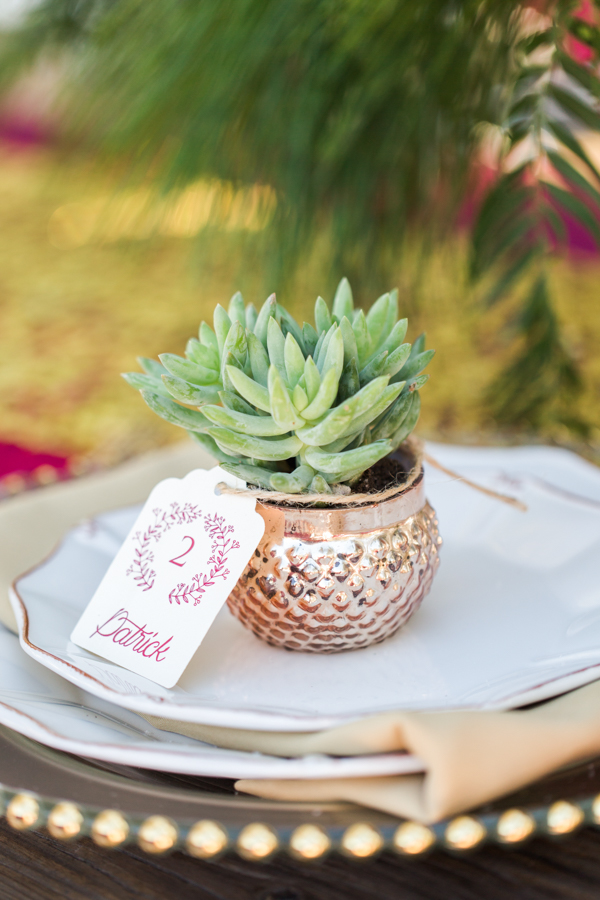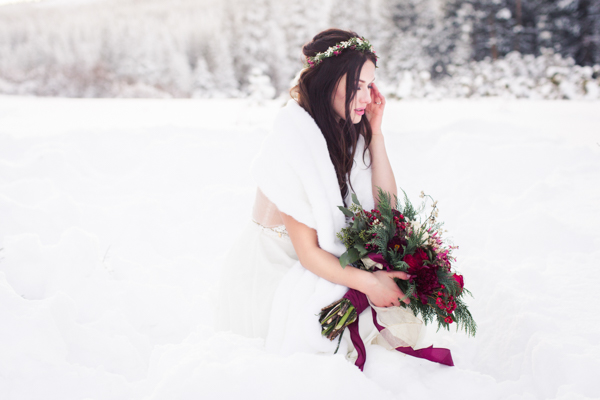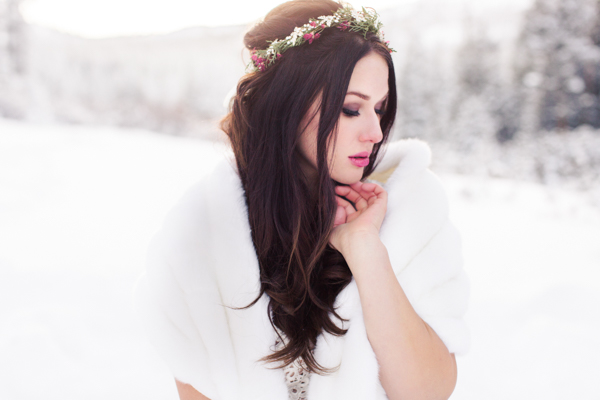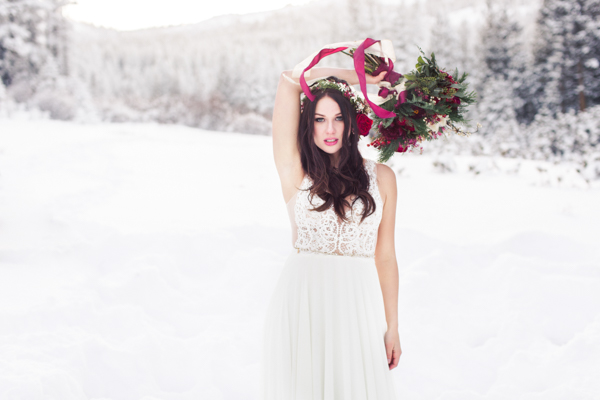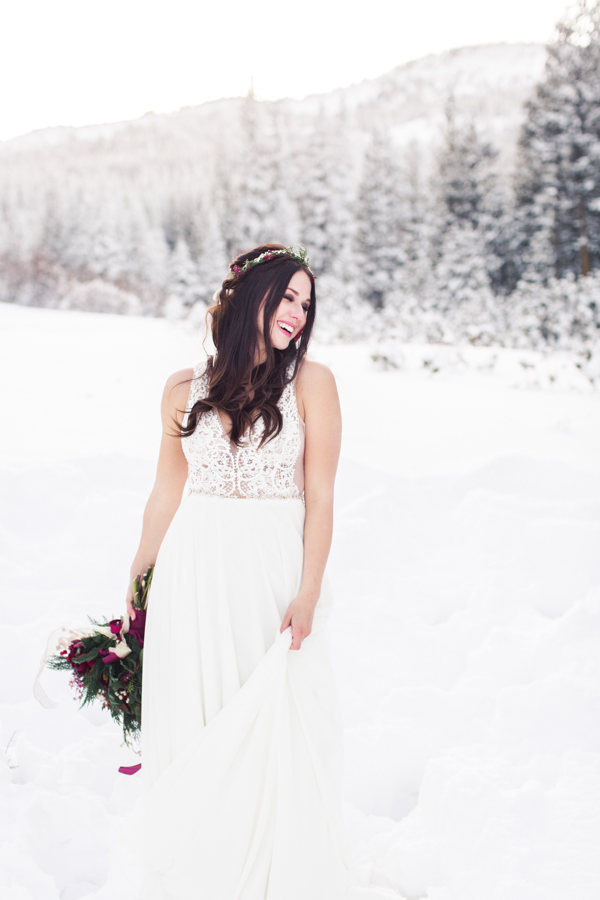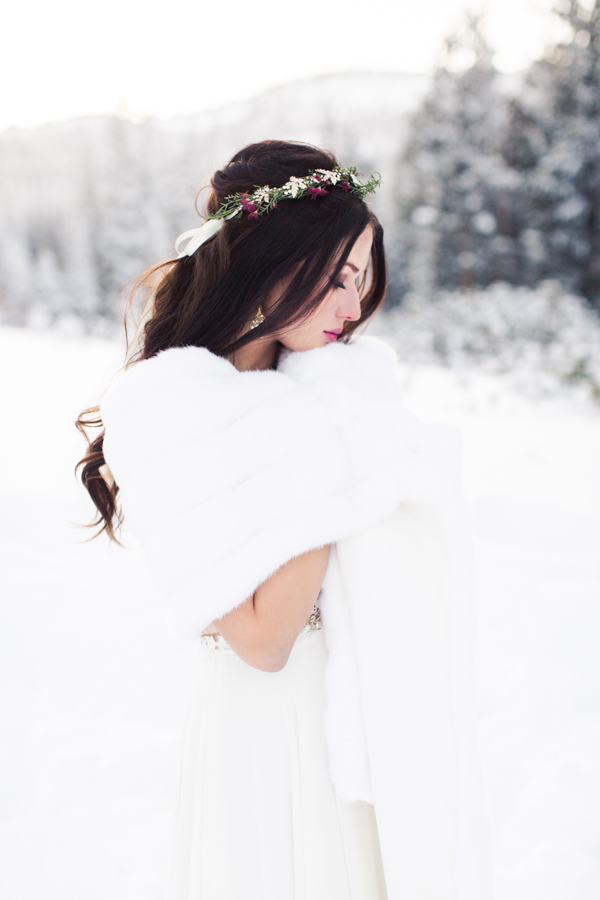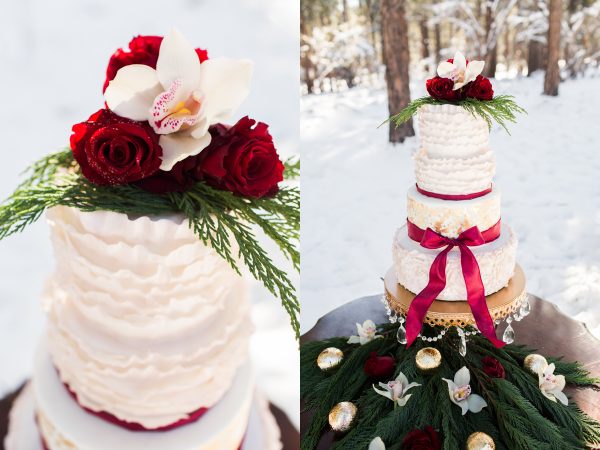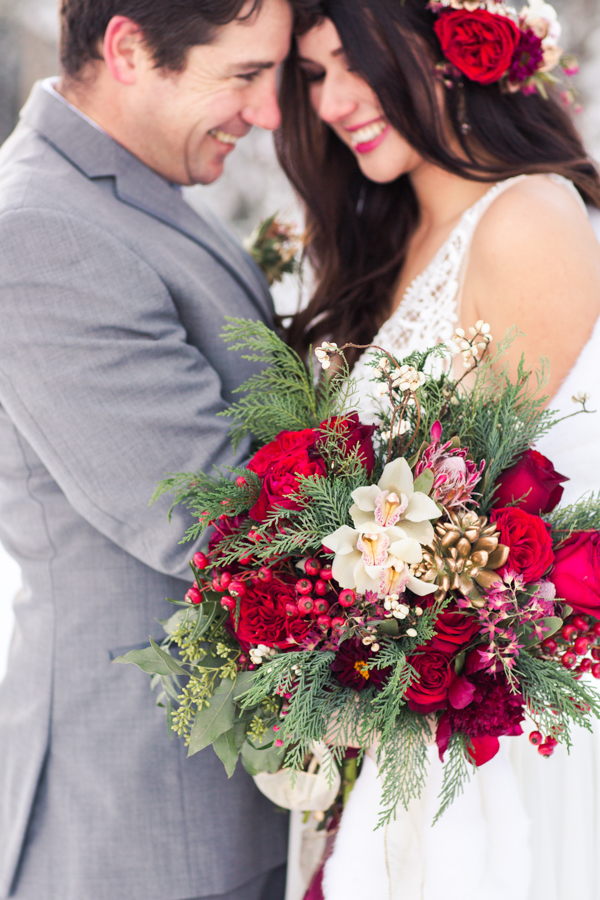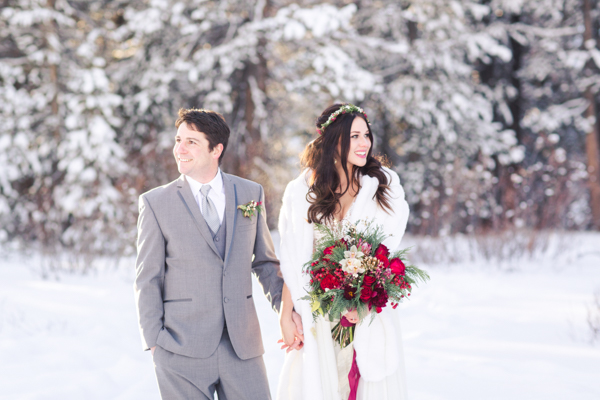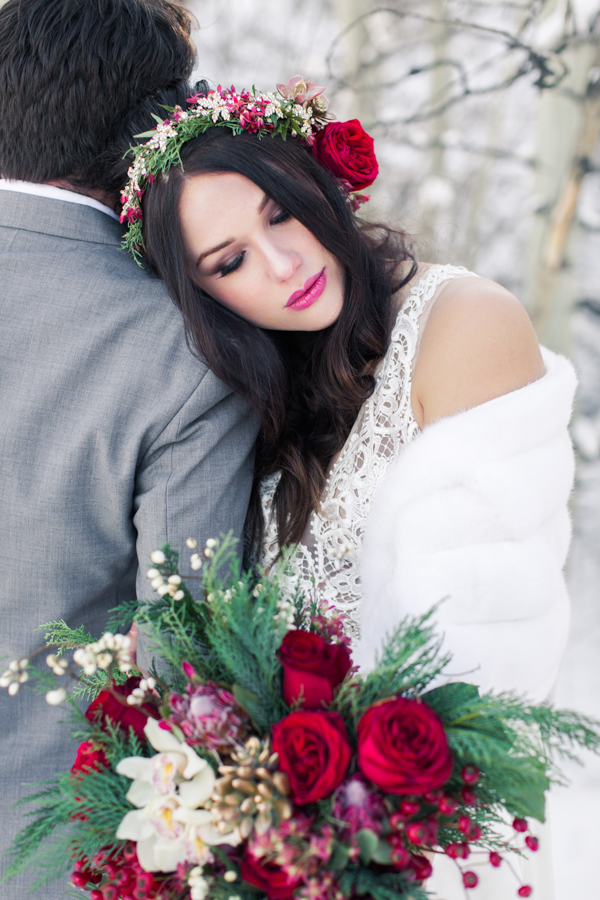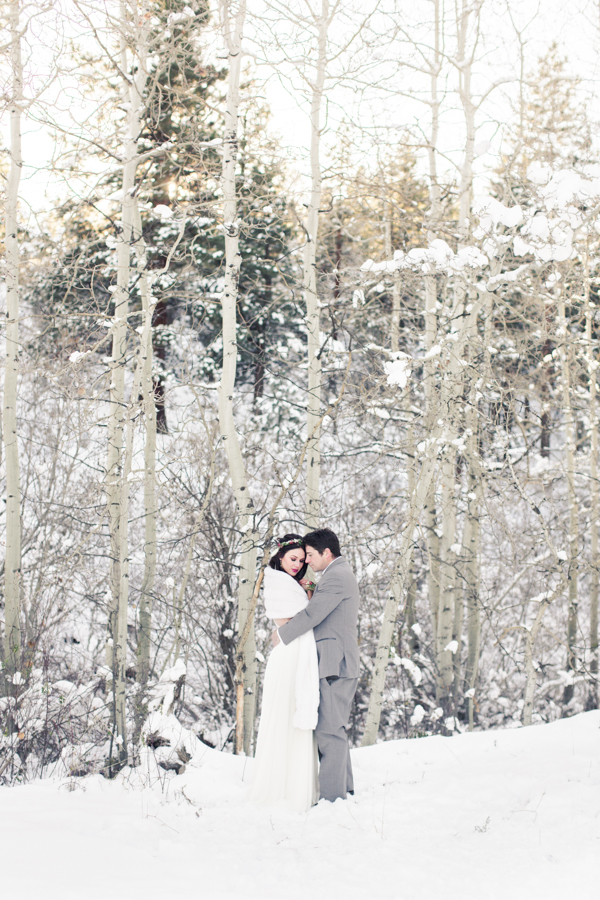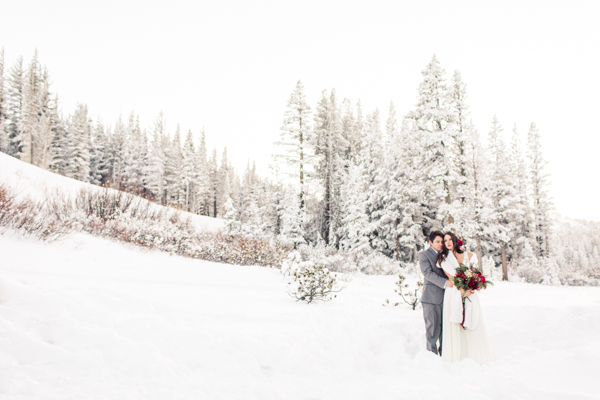 During the winter, the colors of a wedding become even more important as they are the only color in the images. They were inspired by the joy and elegance of Christmas. We used mostly red, greens, and gold, however, to create a unique twist and more depth, we added some dark pinks in the mix as well! We think the colors popped so beautifully off the white snowy backdrop!
Lake Tahoe Wedding Vendors: Photography: Kay Kroshus Photography | Florals + Table Design: Quality Event Design | Videography: Dax Victorino Films | Makeup + Hair: La Di Da Beauty | Table + Chair Rentals: The Entertainer | Wedding Invitation Suite: The Stylish Scribe | Bridal Gown: Swoon | Tux // Just In Time Tux Studio | Cake: Dee's Bakery & Cafe