I love shoes. All of them. But shoes that sparkle - I adore. Every time I come across a gorgeous photograph of glittering wedding pumps, I re-think my own wedding shoes, and then just add the glittery heels to my utterly long list of "wants." Wearing glitter shoes seems so wedding-appropriate - it's festive, photographs beautifully, and adds just the right "oomph" to a white wedding dress.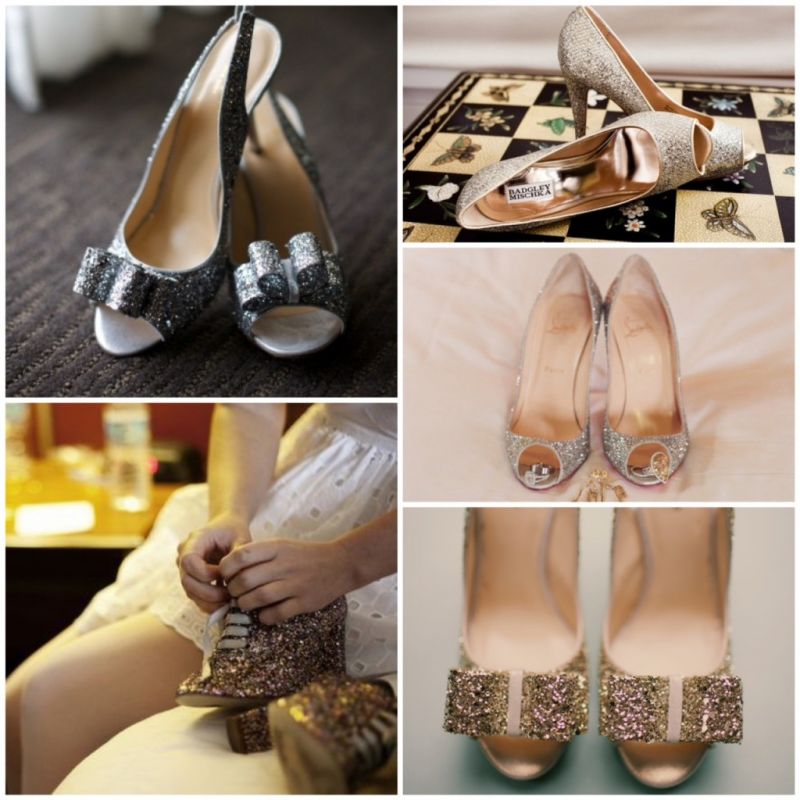 First Row:
Artisan Events
via
Style Me Pretty
|
Christine Chang Photography
via
Style Me Pretty
Second Row:
Arrow & Apple
via
A Beautiful Mess
|
Elizabeth Messina
via
Style Me Pretty
Third Row:
Ever Whim Photographs
via
Ruffled Blog

Lexi is the Editor of a Lifestyle blog:
Glitter & Pearls
and a Weddings + Events blog:
Glitter Weddings
. She's a part-time lawyer, part-time blogger, full-time wedding + fashion obsessive.