I love weddings with just a touch of whimsy. There's something so romantic about vintage and feminine touches, and parasols capture all of that. A parasol is basically a vintage umbrella, used to protect from sun and/or rain (though not all are waterproof). At a wedding or shower, there are so many beautiful uses, from a ceremony hand-out, a sweet bridesmaid gift, an arbor made of parasols, even props to hang from a ceiling or strung above a table-scape.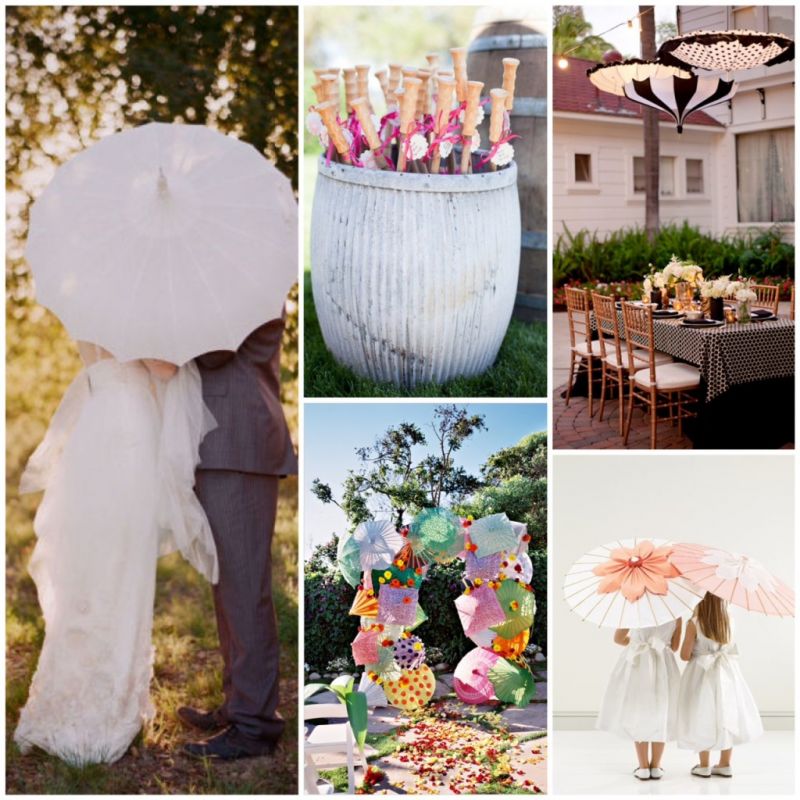 First Row:
Elizabeth Messina
via
Style Me Pretty
|
Nicole Paulson
via
Style Me Pretty
|
Ashley Bee Photography
via
100 Layer Cake
Second Row:
Linda Chaja
via
Wedding Chicks
|
Martha Stewart Weddings

Lexi is the Editor of a Lifestyle blog:
Glitter & Pearls
and a Weddings + Events blog:
Glitter Weddings
. She's a part-time lawyer, part-time blogger, full-time wedding + fashion obsessive.