When the big weekend arrives, even the most excited guests could use a little boost! And there's no better way to treat your nearest and dearest than with the perfect Lake Tahoe wedding welcome bag. This Fall and Winter, our advice is to stuff those goody bags chock-full of cool-weather treats, and kick off that wedding weekend in the yummiest ways!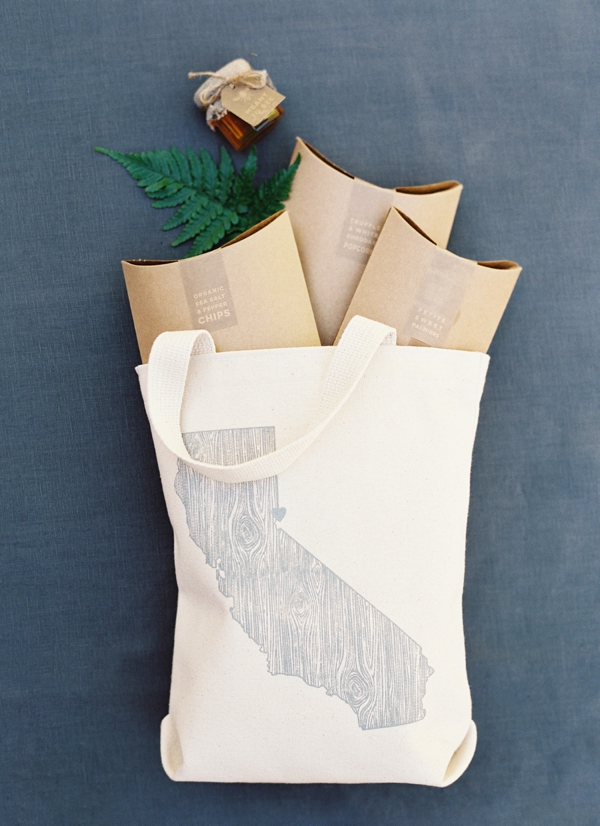 Photo: Jose Villa
Step 1:
 Start by choosing a unique packaging to hold your welcome goodies. We like a canvas bags or wooden boxes that guests can reuse. You can even iron on details to make it more personal.
Step 2:
 Start building your bag. Infuse a personal touch by adding treats that are locally sourced, special to you as a couple, or are unique finds for your guests. Include warm drinks like hot cocoa, tea or coffee and sweet bites to make guests feel at home. Try a package of granola and honey to be enjoyed in the morning.
Step 3:
 Be sure to include a map or activities card for guests to reference. If you have a wedding website with an online itinerary, be sure to direct your guests there for more information.
Step 4:
 A sweet additional and personalized touch, handwritten 'Thank You' notes for each guest are a thoughtful gesture that go a long way.
Step 5:
 Your welcome bag is ready for delivery! Your guests will love their warm welcome due to every thoughtful detail.