Whether indoor or out, the classic, elegant look of black and white is right at home in Lake Tahoe.
Swank Photo + Studio | Martha Stewart Weddings via The Ritzy Bee
I live a little South of Lake Tahoe, in Mammoth Lakes. When people visit Mammoth Lakes from Newport Beach, San Juan Capistrano or another gorgeous Southern California coastal town, my stock response is, "You take the best of both worlds: mountains and the sea." Lake Tahoe is different. It *IS* the best of both worlds. It is a giant lake amid some of the most beautiful mountains in the Sierra.  Historically, it's been called the Mountain Sea, and it is one of the most versatile destination wedding locations I've seen. You can have a rustic, woodsy wedding, and grand ballroom wedding, or a yacht-inspired wedding here. Or, you can mix and match like this lovely couple did below.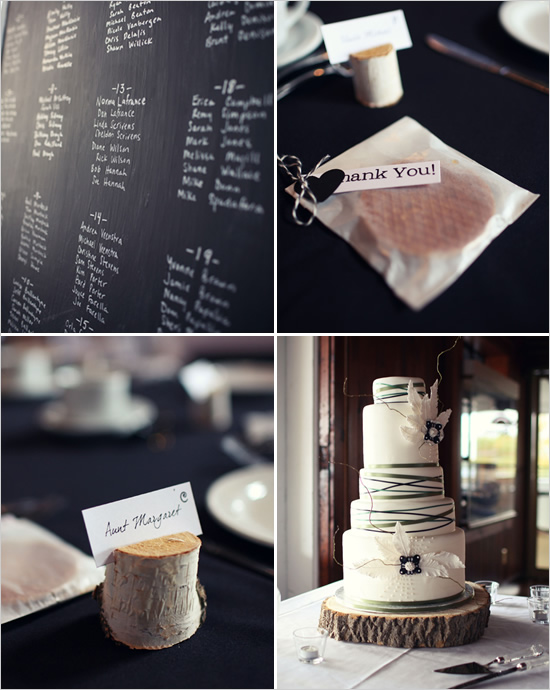 Melissa Johnston Photography via The Wedding Chicks
Black and white isn't just for ballrooms anymore. Mix this classic color palette with bold graphic elements and interesting textures and you have a fun or modern take on an old classic.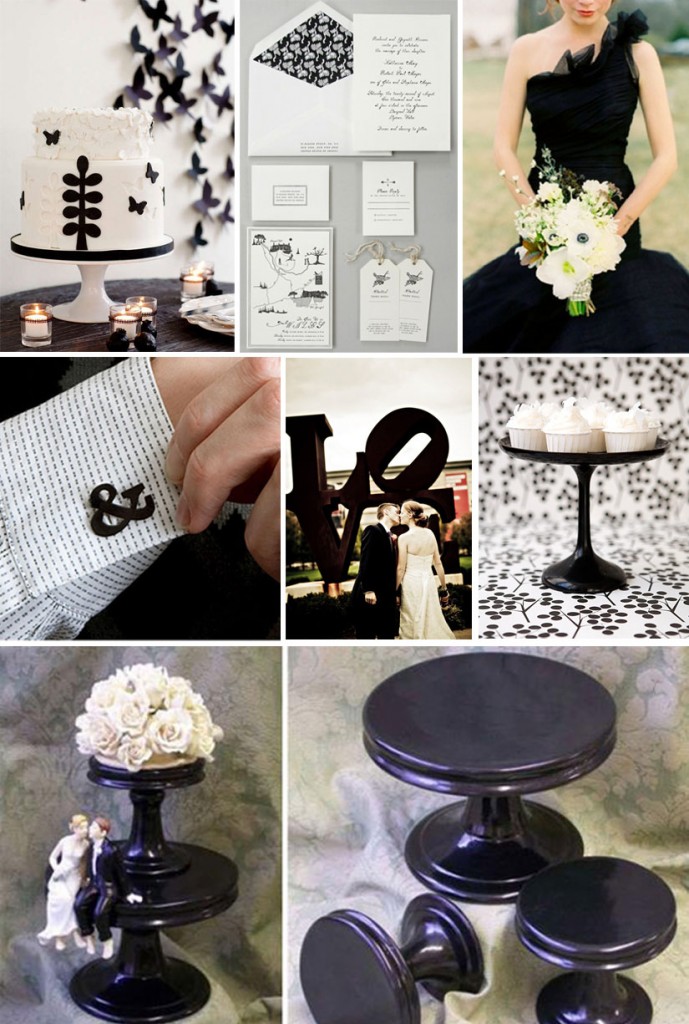 Top Row: Blond Tulip via Design Sponge | Sian Trenberth Photography via Brooklyn Bride | Jose Villa via Southern Weddings Mag Second Row: Veer | Brand Photo Design | Martha Stewart Weddings via The Ritzy Bee Third Row: One Wed
In a similar vein, mixing and matching stripes with polka dots makes a bold statement and is fun enough for an outdoor fete.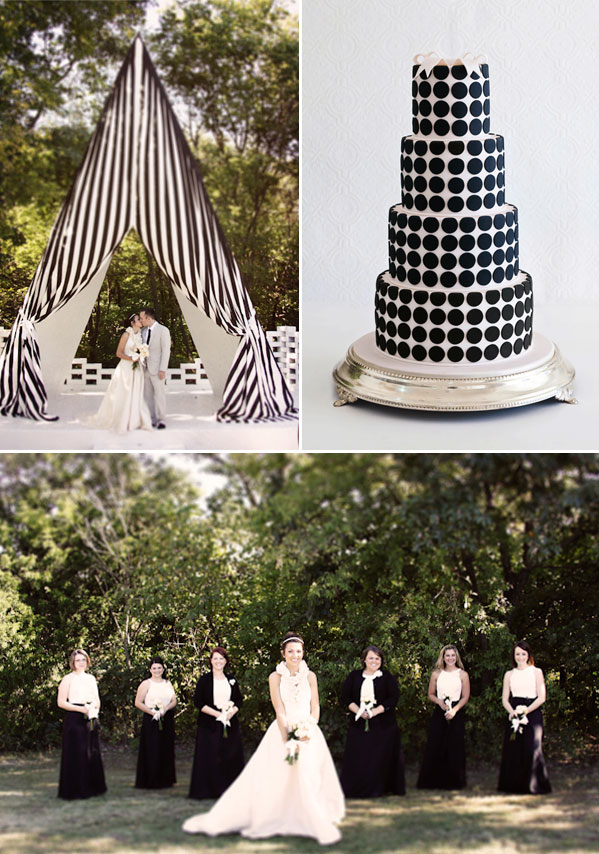 Top Row:
Simple Splendor Photography
via
The Brides Cafe
|
Faye Cahill Cake Design
via
The Polka Dot Bride
Second Row:
Simple Splendor Photography
via
The Brides Cafe