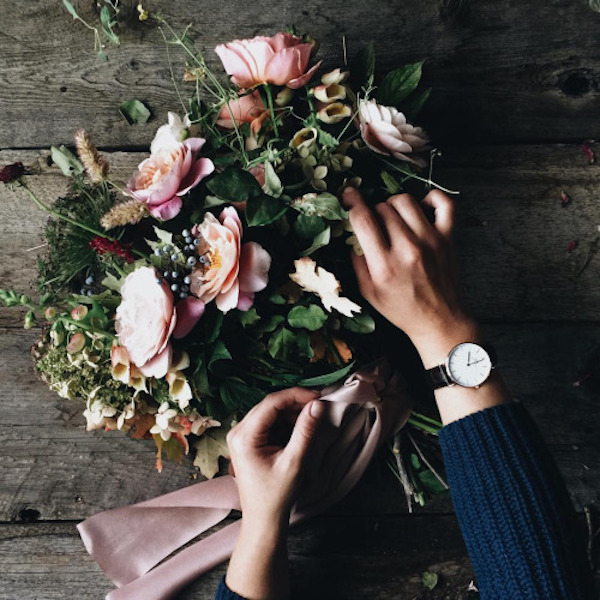 Tumblr
Your wedding day should be the most romantic event of your life, a day to be remembered forever. This is why you want to plan carefully in advance, so that every single detail fits in the magical picture of your lifetime. While the wedding dress can be the centre of attention, the wedding bouquet is just as important. In fact, itís an essential accessory that can make the whole look. The design and color of the wedding bouquet not only enhances your beauty, as the bride, but can also act as a symbol of what is important to you and your love. The choice of flowers describes your personality and the message of love you wish to send to your partner. Garden roses are a wonderful take on the traditional commercial rose and come in a variety of colors, each with their own meaning.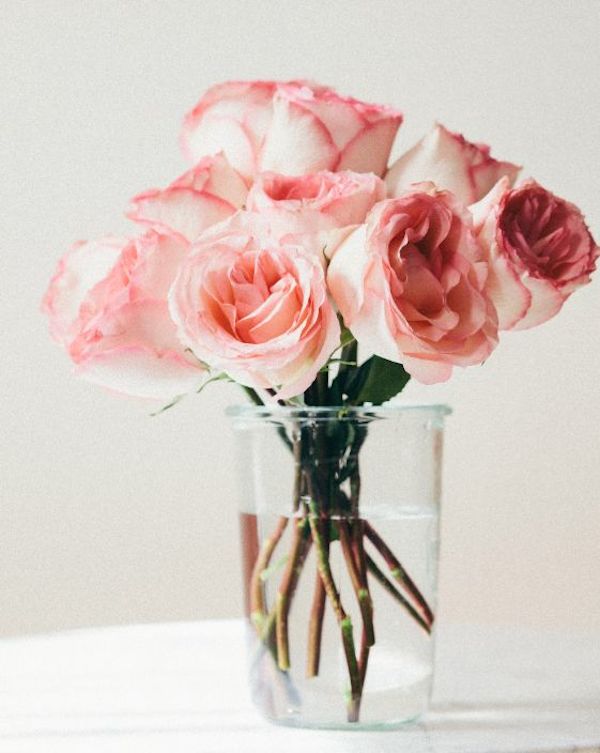 A Cup of Jo
Rose Meanings by Color
Roses are the most popular choice for the wedding bouquet because they symbolize love, sensuality, and joy. Each color represents a specific passion, so you can choose the colors of roses which best capture the love you share with your partner and the uniqueness of your relationship.
Red
symbolizes passion, true love, and desire. The beauty of red roses has been adored throughout history. The rich, vivid hues of the red rose and the delicacy of its petals make it the queen of all flowers.
Pink
roses come in many different shades and are incredibly popular in bridal bouquets. They represent grace, harmony, innocence, and joy. The special shade of pink called bridal pink is a perfect choice for your wedding bouquet.
White
roses are like clouds, delicate and elegant. If your wedding bouquet is made of white roses, then it suggests more than just passion. It is a symbol of eternal love and innocence of the heart that will endure throughout time.
Yellow
is the color of joy and love that has nurtured into the strongest relationship possible.
Your Perfect Wedding Bouquet
Once you start your wedding preparations, apart from the excitement and happiness you feel, you might also feel a bit stressed. After all, there are so many things to think about, including the wedding bouquet, the type of flowers you will use, and their styles, colors and sizes. The rule is that if you are petite then you should choose a small bouquet. For taller brides, larger ones are recommended, but make sure the rose bouquet is not too heavy or too big because you want your wedding dress to be the focal point. Here are a few tips and ideas to help you become the beauty queen on your most special day.
Simple But Sweet
A wedding bouquet made of garden roses in shades of pink, cream and white decorated with a white ribbon.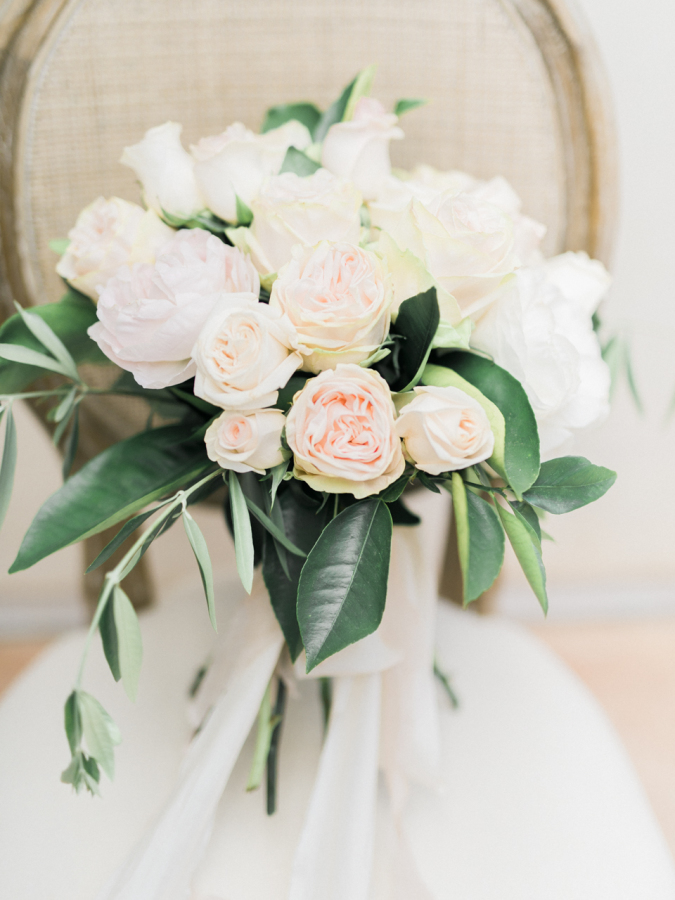 Honey Honey Photography
Vibrantly Colorful
The combination of colors and light in this romantic bouquet will render everyone speechless. With roses in shades of pink and red and the addition of violet colored flowers.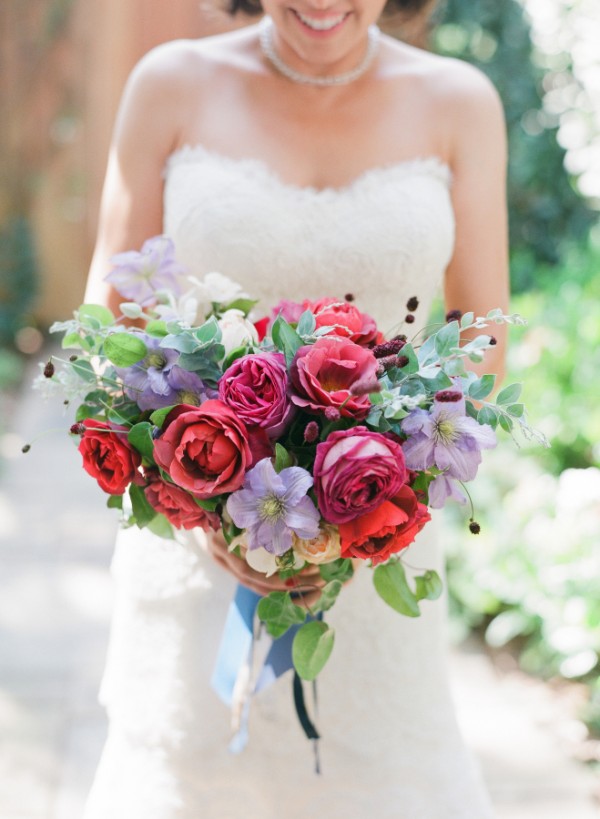 Corbin Gurkin
Autumn Bouquet
If you plan your wedding in autumn, you can choose this unique design with white roses, decorated with local tree leaves and berries. This bouquet sends a subtle message of richness and abundance.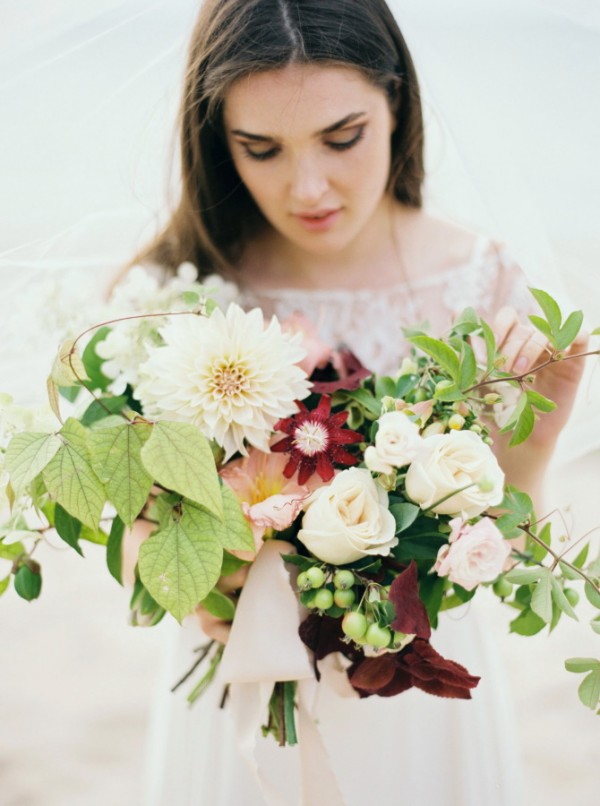 Kyle John Photography
Vintage Elegance
A mix of soft violet and peach roses with lots of greenery gives a romantic, charming feel.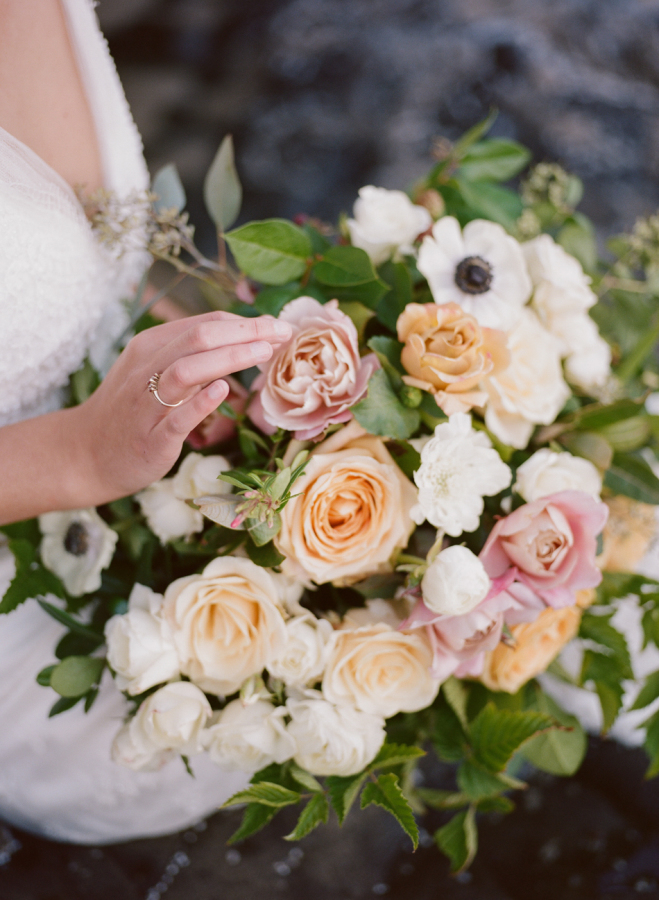 Koby & Terilyn Brown of Archetype
Post in collaboration with Sara Gomez of Flower Explosion