With spring in full swing, it's the season for embracing bold prints - namely, florals. And though bridesmaids' dresses seem the ultimate fashion conundrum, a floral bridesmaid dress is both unique and probably the most
re
-wearable of them all.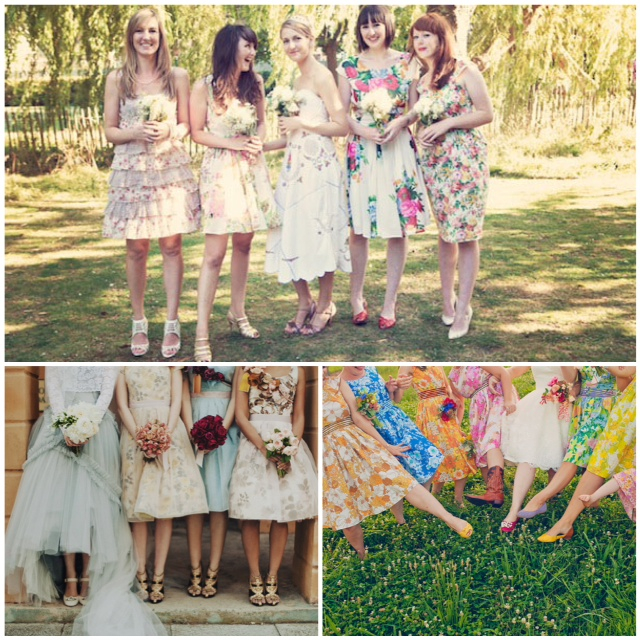 Keep in mind, the floral trend can work either as a mix-n-match with floral prints and patterns, or each of your besties can wear the same floral pattern for a bit more of the traditional bridesmaid effect.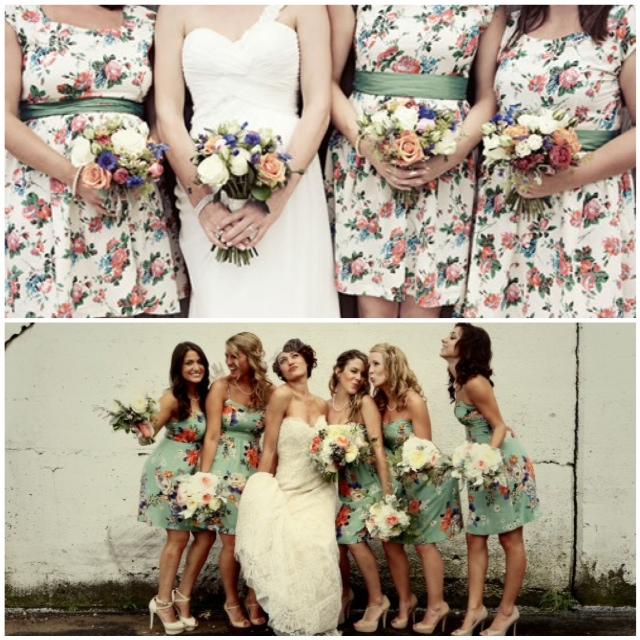 First Row:
Lisa Devlin
via
Ruffled Blog
Second Row:
Samm Blake
via
Once Wed
|
Our Labor of Love
via
Once Wed
Third Row:
Anna Hardy
via
The Natural Wedding Company
Fourth Row:
Jeremy Lawson Photography
via
Elizabeth Anne Designs

Lexi is the Editor of a Lifestyle blog:
Glitter & Pearls
and a Weddings + Events blog:
Glitter Weddings
. She's a part-time lawyer, part-time blogger, full-time wedding + fashion obsessive.