We like to think there are 4 key elements to consider when planning a flawless engagement party and we have adapted these elements to fit with planning the perfect Lake Tahoe engagement brunch.
1— Décor and Theme
One of the reasons we love engagement party's so much is they allow us to go totally crazy with a theme. We often worry about going overboard with a wedding theme, for fear it will take away from the day itself. However, engagement parties are a whole different ball game and allow a couple to cater a theme to their specific interests. For a Lake Tahoe wedding, this usually means something to do with natural beauty and the great outdoors.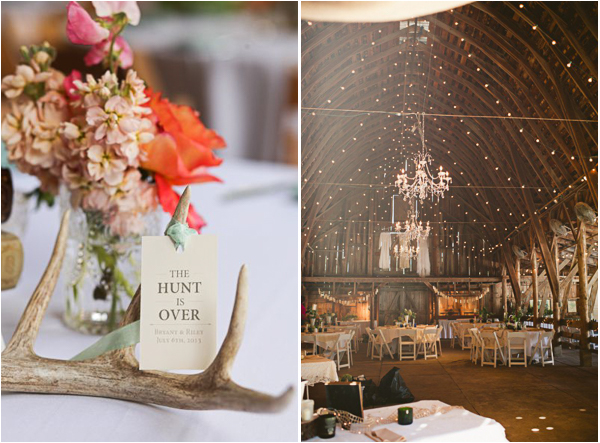 Green Bride Guide // Rustic Wedding Chic
2—Invitations
The invitation for your engagement party are often the first time people will hear of your engagement, or at least the first time a large group of people will come together to celebrate you as a couple. Similar to what we said about décor and theme, these invitations are free to be a bit more whimsical than you may want for your wedding invitations. Whether it's a photo of you and you fiancé goofing off at the Ski Mountain or a silhouette of twinkle lights in the back yard, we love the idea of showing some personality in engagement party invitations.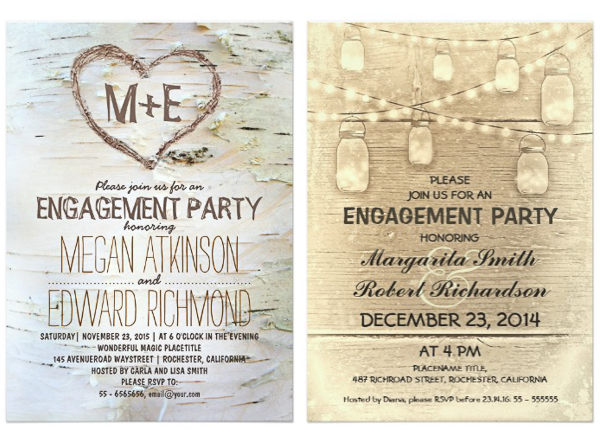 Zazzle
3—Location
The only thing better than a brunch engagement party, is an outdoor brunch engagement party in the California sunshine. What better place than Lake Tahoe to hold your first event as an engaged couple. We absolutely love the idea of holding your party in a field of wild lupine, amongst the pine trees of the Truckee River or in a secluded beach cove.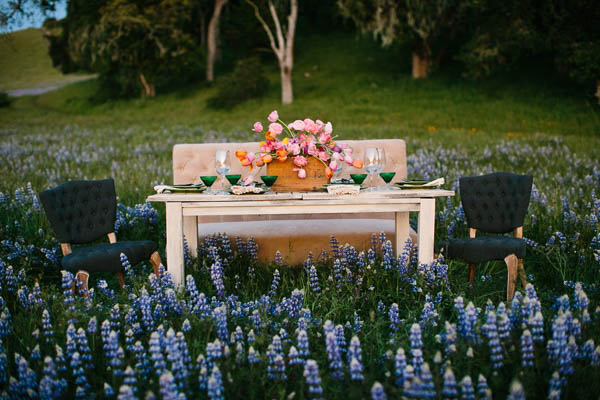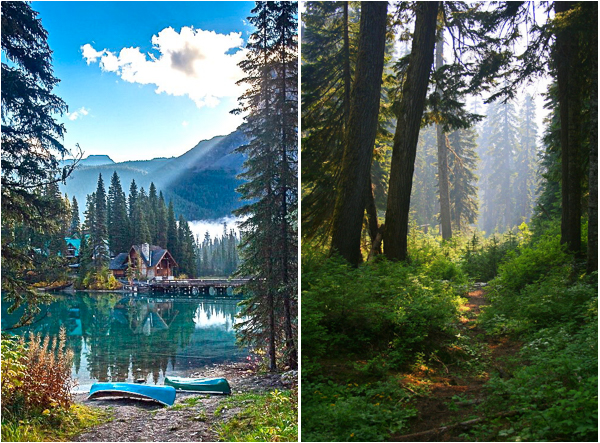 Ruffled // y Travel //  Pagan Roots
4—Food
Everyone loves brunch, and if they say they don't they are flat out lying, because what could be better than the guarantee of a bloody-marry before noon. The beauty of an engagement party is that the food can be as extravagant as a multi-course meal or as casual as passed appetizers and a table of deserts. For brunch, we love the idea of a few passed, miniature brunch foods. Some of our favorites include mini quiches, silver dollar pancakes, sliders, smoked salmon bites, mini chicken and waffles and donut holes.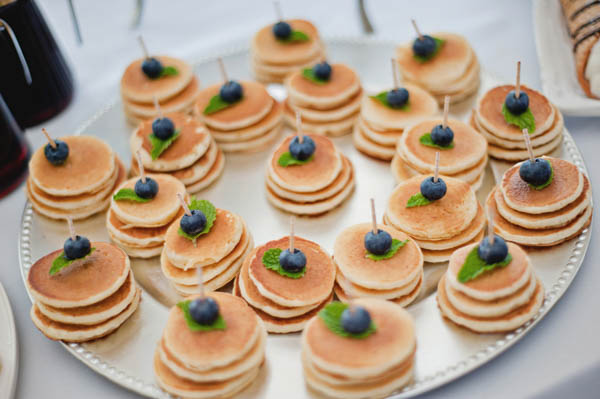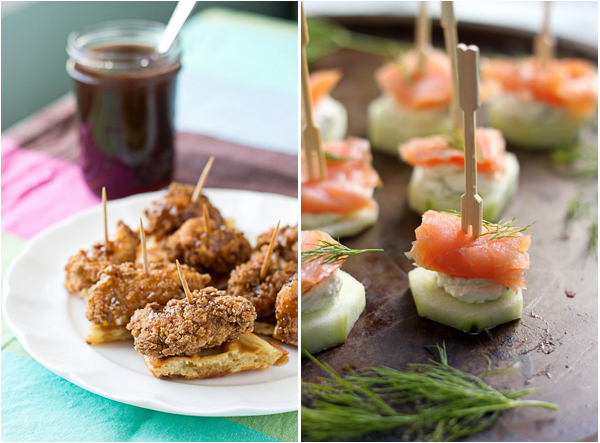 Shower Belle // brit // Baker By Nature