Whenever I look at
flowers
and wedding bouquets, I'm inevitably drawn to the delicate pink and white flowers with fuzzy blue/black centers. Those frame-worthy florals are called anemones. Known for their dark center, these flowers are a member of the buttercup family, their most well-recognized member being the poppy anemone with red petals and a black center. A few well-placed white or pale pink anemones add the perfect contrast to a delicate pink or white bouquet.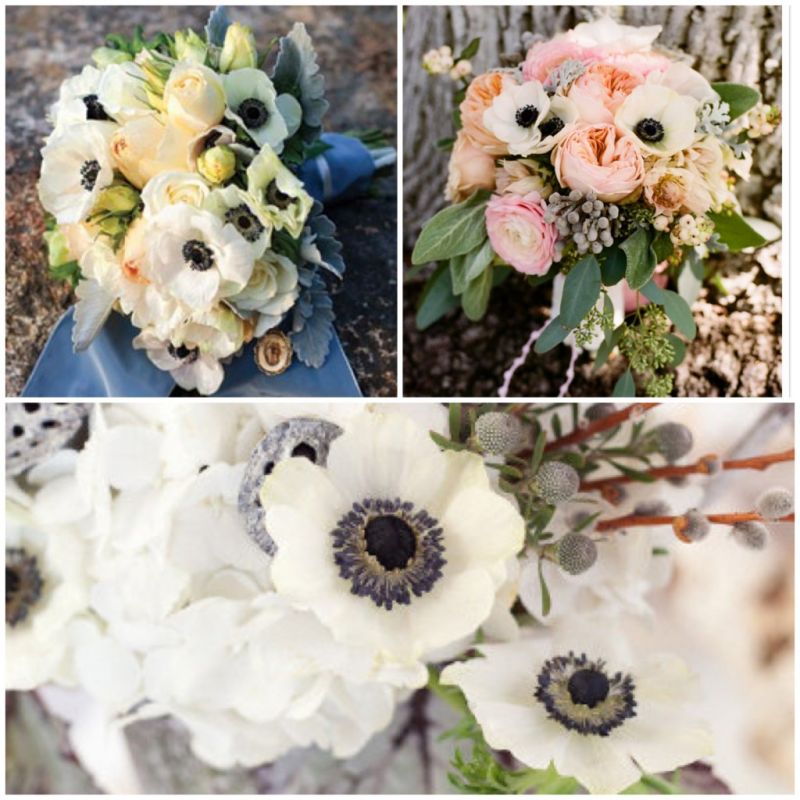 First Row:
Jessica Antola
via
Martha Stewart Weddings
|
Honey and Poppies
via
Love Me Sailor
via
100 Layer Cake
Second Row:
June Lion
via
Style Me Pretty

Lexi is the Editor of a Lifestyle blog:
Glitter & Pearls
and a Weddings + Events blog:
Glitter Weddings
. She's a part-time lawyer, part-time blogger, full-time wedding + fashion obsessive.