Picture yourself on your wedding day, standing on the shore of Lake Tahoe. Your family is glowing, your friends are giggling. You and your new husband (husband!) are reflecting on what just happened (you got married!). You're holding hands. Now picture the other hand. It's empty. Now feel the warm sun beating down on you. It's hot. Picture yourself holding a nice cold, ice cold beverage, and picture that beverage containing fresh mint and lime. Now picture another containing rosé and berries, and another with grilled peaches, lemon juice and bourbon. Picture yourself cooling down, relishing this day of glory. Summertime in Lake Tahoe is blissful, but it can be HOT. To help keep you and your guests cool on your wedding day, we've gathered our 7 favorite summery cocktails. These drinks will without a doubt make your Lake Tahoe wedding that much more successful; they're unique, delicious and refreshing.
PIMM'S CUP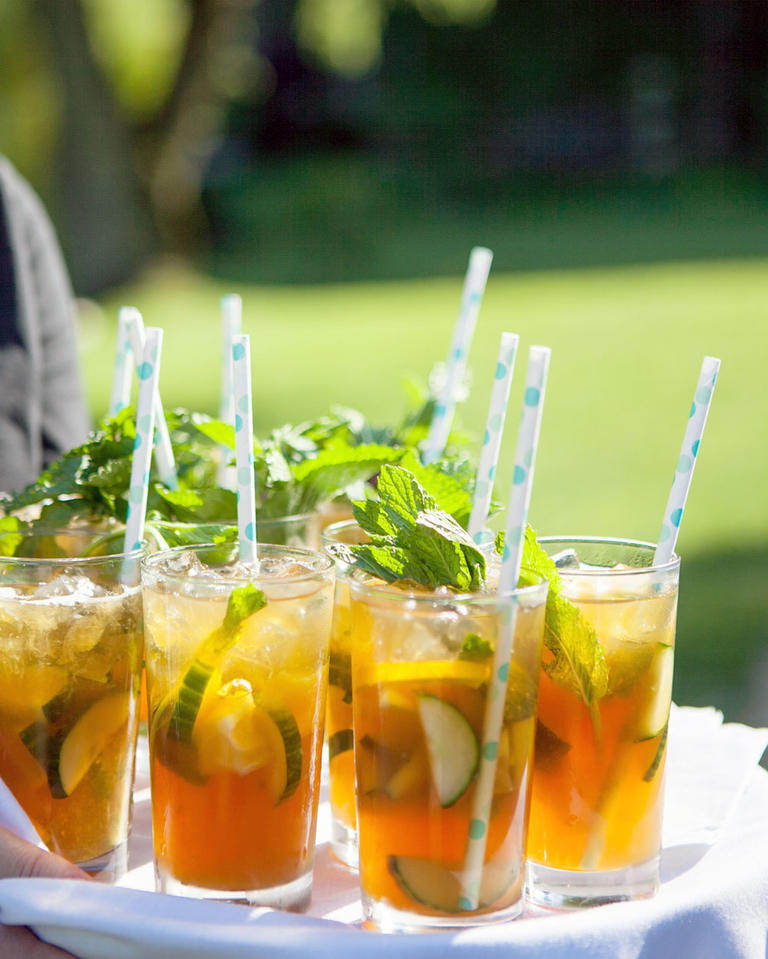 Orchard Cove Photography
Perhaps I'm biased being of English heritage, but the classic English summertime drink, Pimm's, is perhaps
the
best beverage for a hot day. Garnished with cucumbers, mint, apples, oranges and strawberries, the lemony Pimm's-and-ginger-ale concoction is a classic that never disappoints.
ROSE LEMON SPRITZER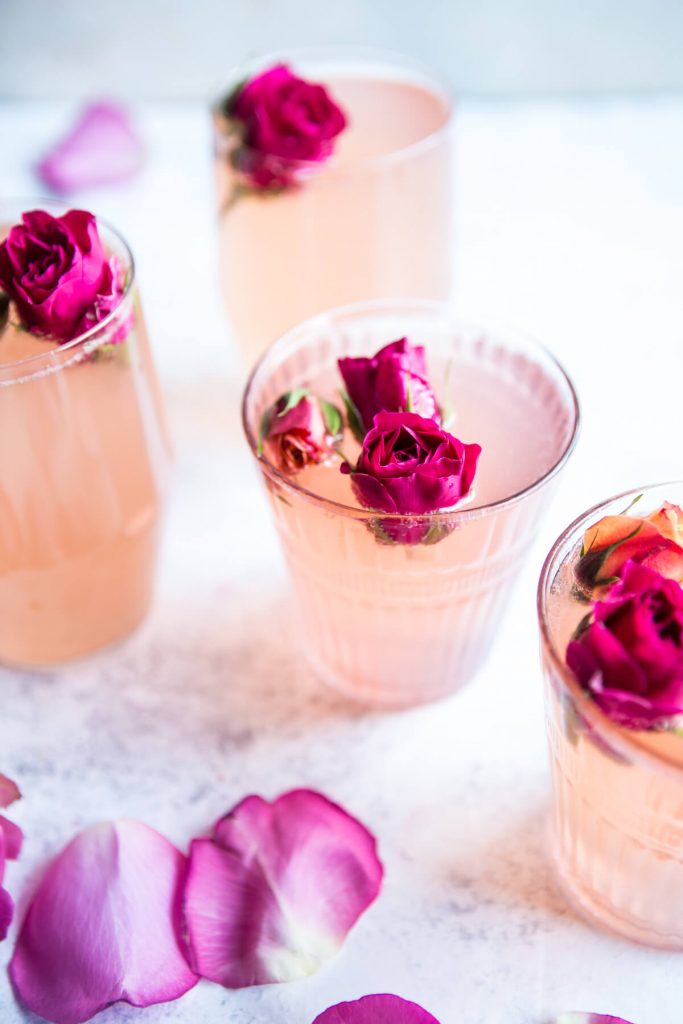 Tieghan Gerard Photography
Rest assured, the rosewater in Rose Lemon Spritzers is not overpowering; it simply lends the cocktail a light, refreshing, and mildly floral touch. The crisp, cool bubbles will have you cooling down and dancing the night away in no time.
BERRY BASIL BOURBON COCKTAIL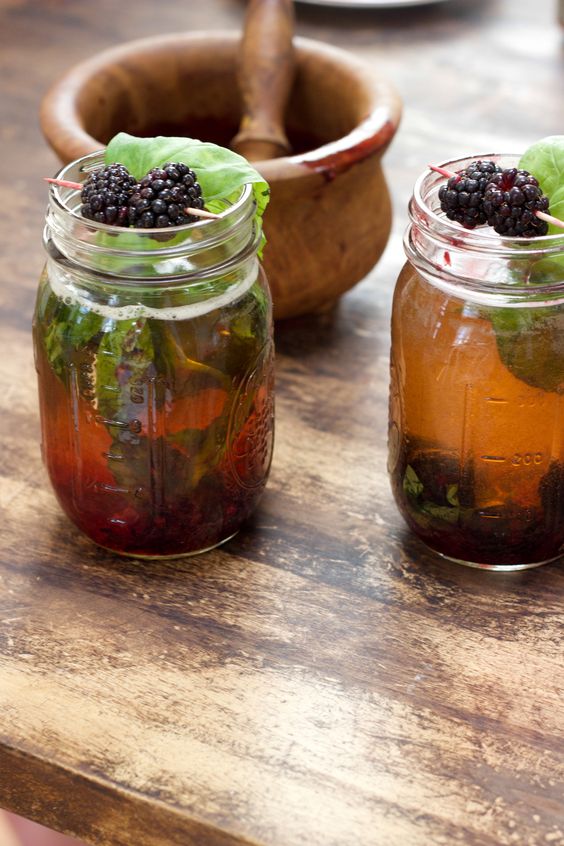 Lows to Luxe Photography
Bourbon's a great drink to have at your Lake Tahoe wedding because a lot of people enjoy it, but sometimes it needs a little sweetening up. For this reason, we enjoy this refreshing blackberry version. The added basil gives it an extra rejuvenating kick.
ROSEMARY-INFUSED HONEY SIDECAR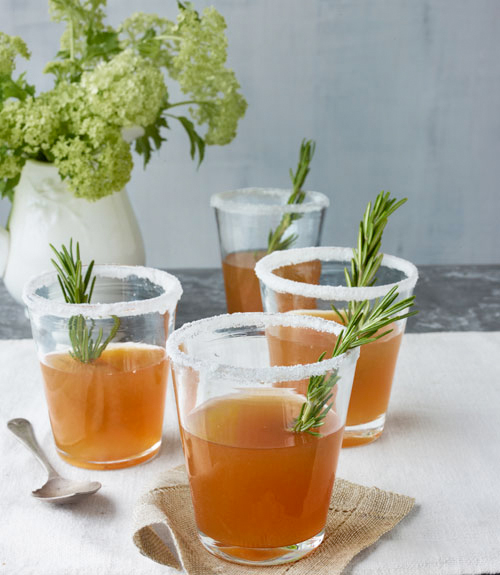 John Kernick Photography
For a fun twist on a classic, opt for sidecars made with honey and rosemary. The rosemary adds an earthy, rugged twist, and it also helps to balance out the sweetness of the honey.
PINEAPPLE TEQUILA COOLER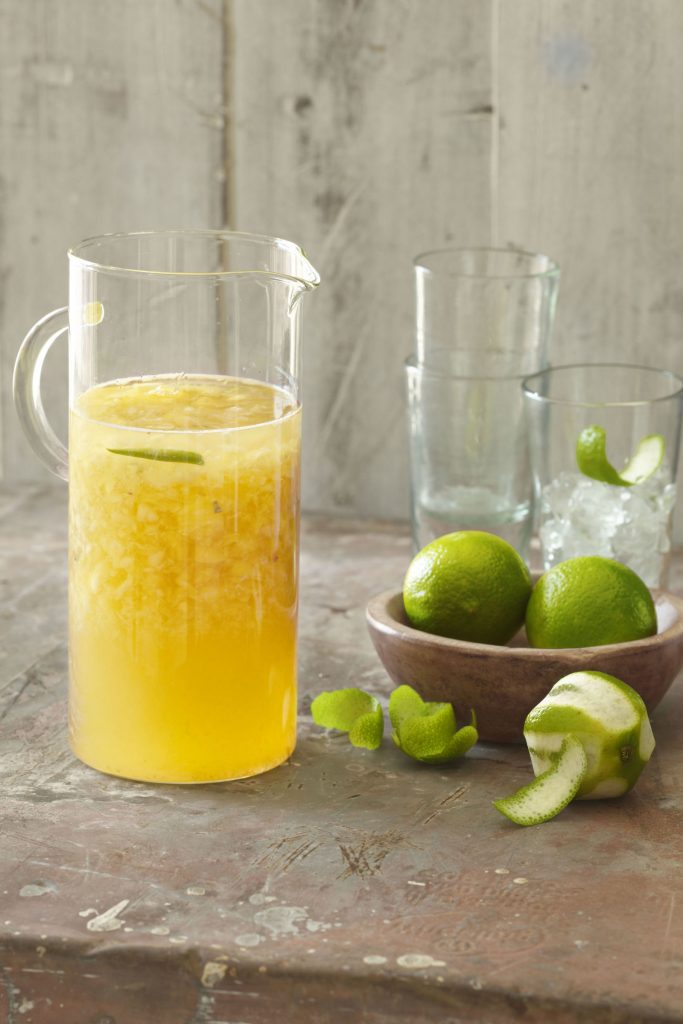 Romulo Yanes Photography
While nothing says "not-Tahoe" more than pineapple (Tahoe does have pine trees, but unfortunately those don't breed pineapples...), nothing says "refreshing" more than pineapple either. Plus, the yellow color is just too pretty to not serve. This recipe calls for a little kick with the addition of jalapeño. Spice that wedding up!
PROSECCO, ELDERFLOWER AND MINT COCKTAIL ("THE HUGO")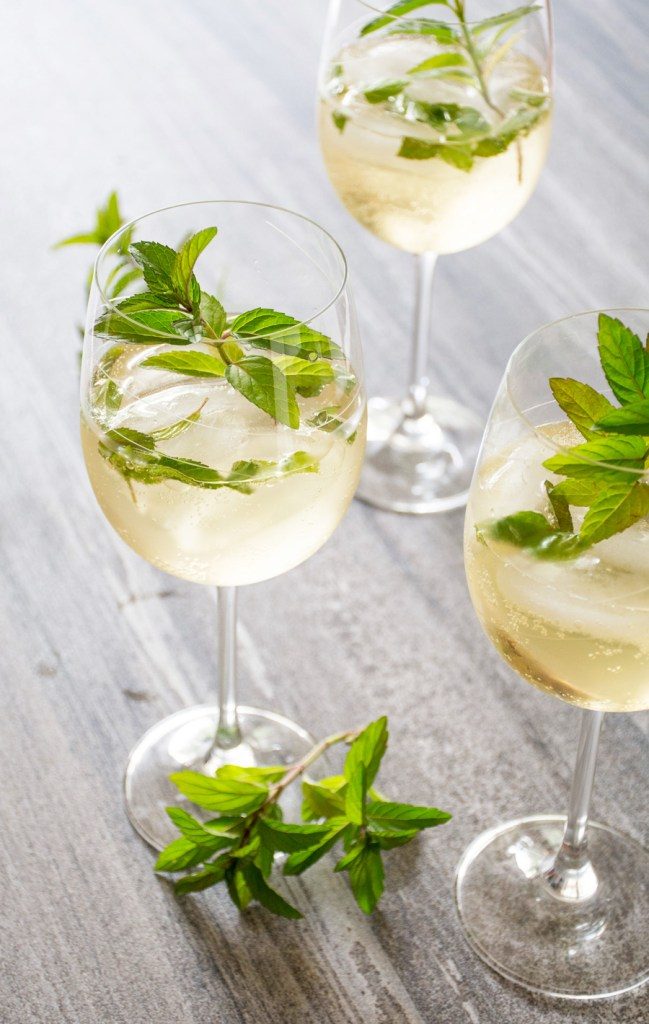 Finn Photography
Elderflower adds subtle sweetness to this prosecco-based cocktail. We love the simplicity, too, in both looks and taste.
RASPBERRY LIMONCELLO PROSECCO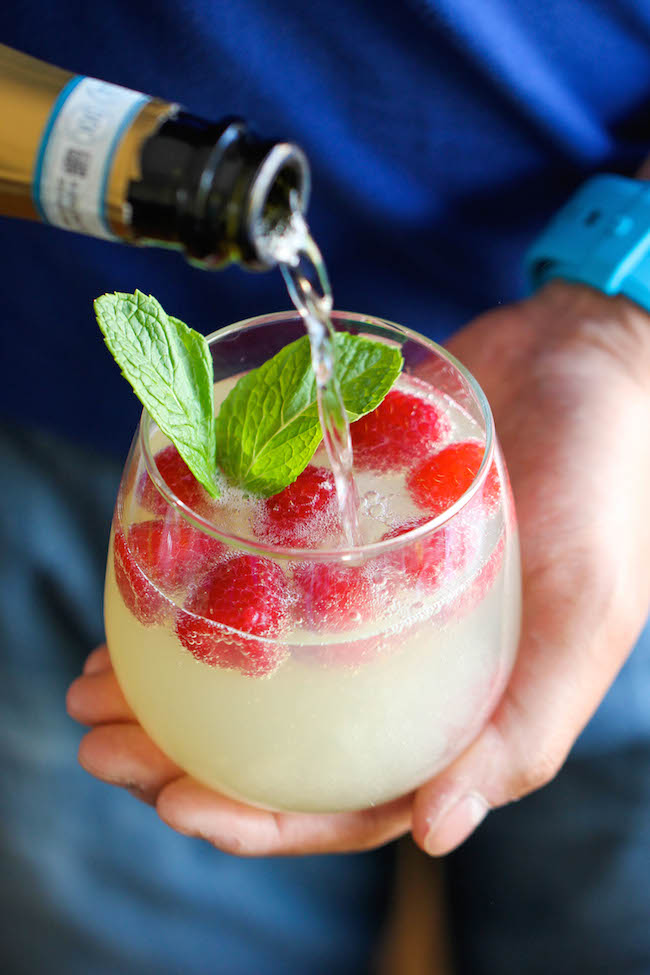 Chungah Photography
First, beware!
This
is a cocktail you and your entire wedding party could sip on all day. The frozen raspberries keep the cocktail cool, and they look elegant to boot. What's not to love about mint, raspberries and bubbles on a warm summer's day in Lake Tahoe?