Traditionally, when the words flowers and weddings are used in the same sentence our minds immediately go to bridals bouquets and table centerpieces. Floral trends, and specifically summer floral wedding trends, have recently expanded their reach far beyond their original realm and into more unique venues. We have compiled a list of 4 of these seemingly non-traditional ways to incorporate flowers into you summer wedding, because lets be honest: is their anything more summery than fresh flowers? EVERYWHERE!!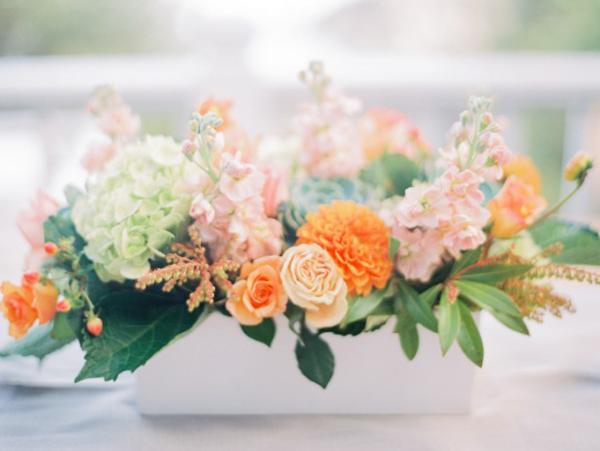 Emily Scannell Photography 
1-Bridal Party Dresses
Over the years we've seen trends where bridal parties wear different style of a dress in the same color, or dresses in variations of the same color tone. This summer we are noticing a trend in floral bridal party dress, often the same shape, as seen in this image, but in different colors of the same floral scheme. We love this trend for your summer wedding!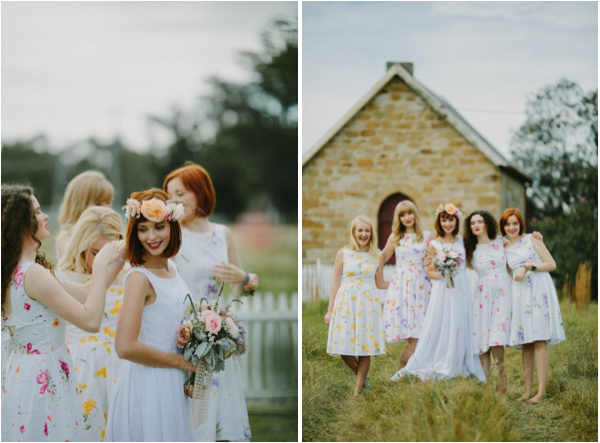 photos provided by: White Magazine 
2- Hanging Décor
We gravitated toward this beautiful summer floral wedding décor specifically because of the simple, mostly white table centerpieces. That way, your eye is immediately drawn to the hanging flower arrangements. By hanging your flowers from the ceiling you are able to incorporate more color than you originally thought possible, without being too overwhelming.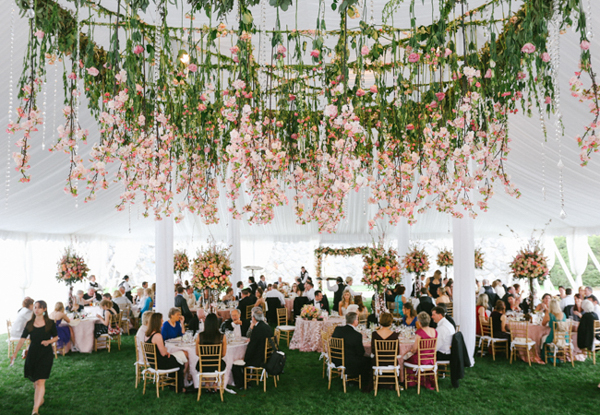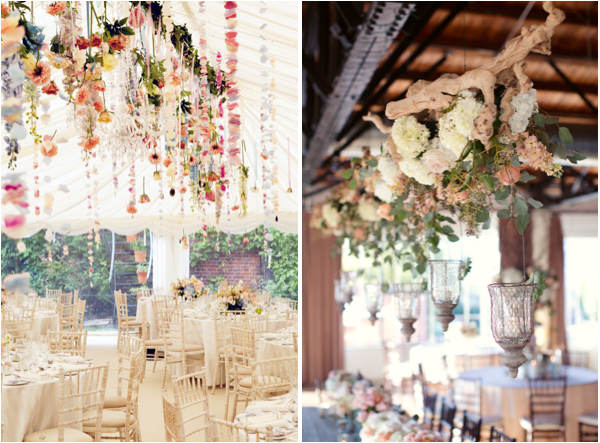 from top, left to right: the knot | wedding lovely | Style Me Pretty
3-Floral Hair Pieces
This flower hairpiece is a new take on the ever-popular floral crown. We especially love the idea of having the bridal party wear their bouquets in the hair, rather than carrying them down the aisle.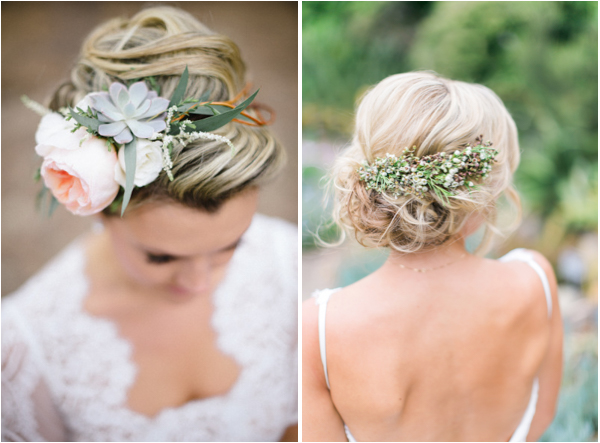 left to right: Style Me Pretty | Mod Wedding
4- Invitations
The beauty of using a floral invitation theme is that each element of your invitation can have many or as few flowers as you want. We practically loved this invitation set because they were able to use the floral theme without going overboard. For example, the RSVP cards have only a few floral notes, while the event invitation and envelope are stunning and loaded with beautiful pink flowers.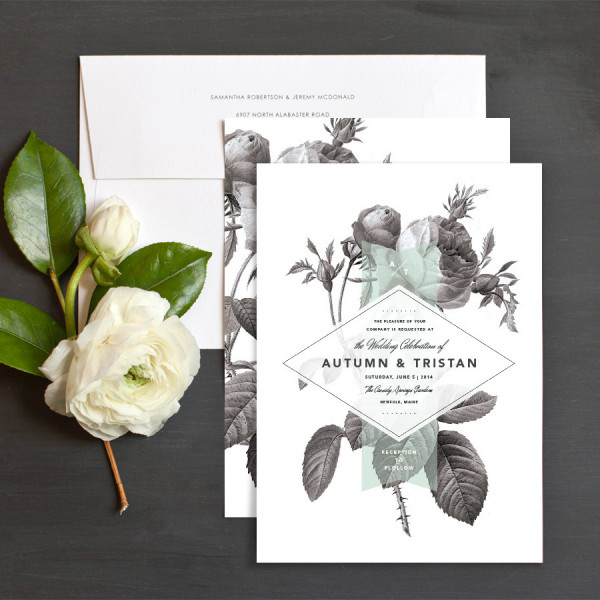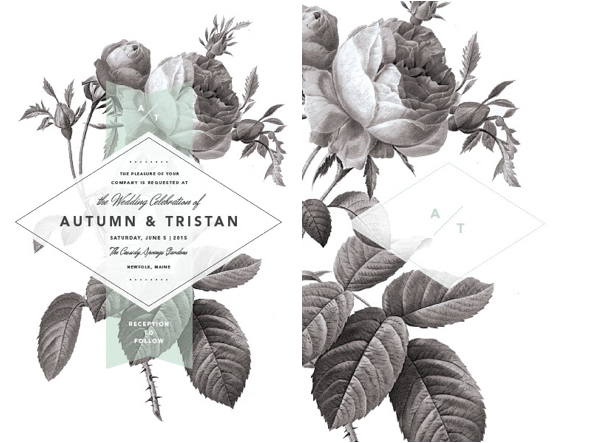 stationary provided by: elli