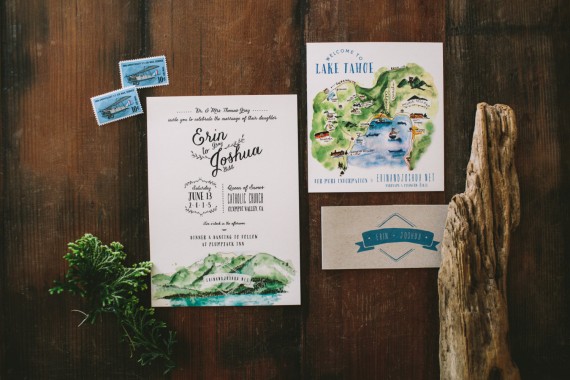 If you are planning a Lake Tahoe wedding, you have most definitely come to the right place! Lake Tahoe is one of the most popular destination wedding locations in the world and there are many reasons why. Lake Tahoe is mountainous and surrounded by beautiful lakes, trees, and breathtaking scenery. If you envision a destination wedding in the woods or in the mountains, Lake Tahoe is one incredible place to add to your list. Today we're sharing a few of our favorite Lake Tahoe wedding ideas including invitations, outdoor games, decor, and more. Enjoy! Lake Tahoe Wedding Ideas 1.  These Lake Tahoe wedding invitations from 
Wide Eyes Paper Co
.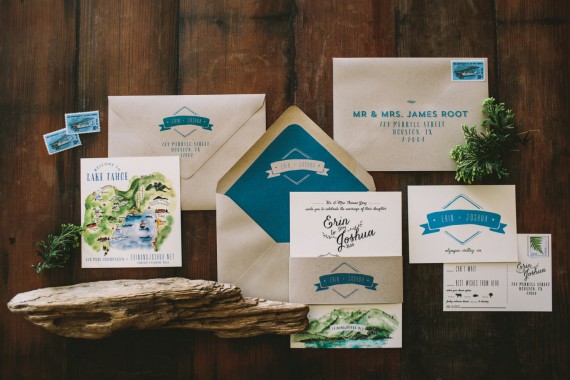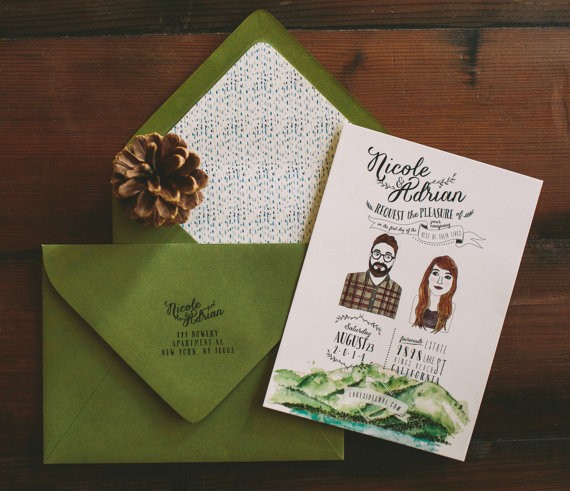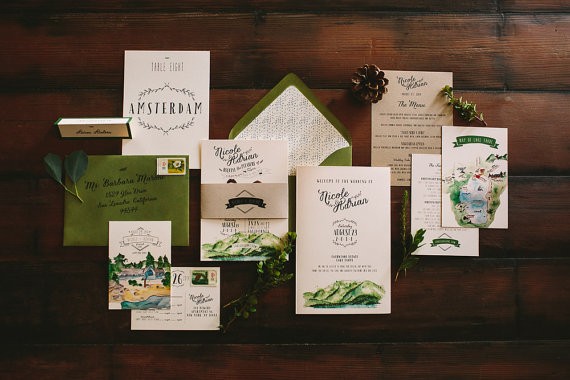 Check out our
wedding invitation
pinterest page for more ideas 2.  These laser cut, wooden save the dates from
Bullfrog Laser Cut
3. These adorably elegant wedding survival kits from
Jenna Lam Events
.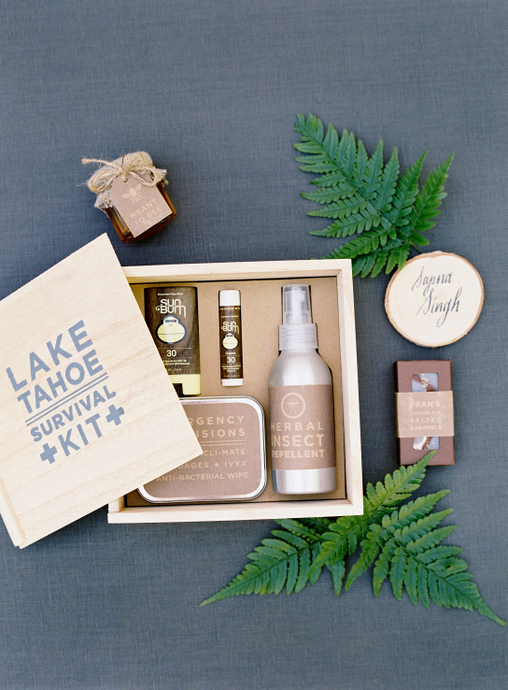 4. These cute hangover kits for the wedding party from 
Finch and Fox
.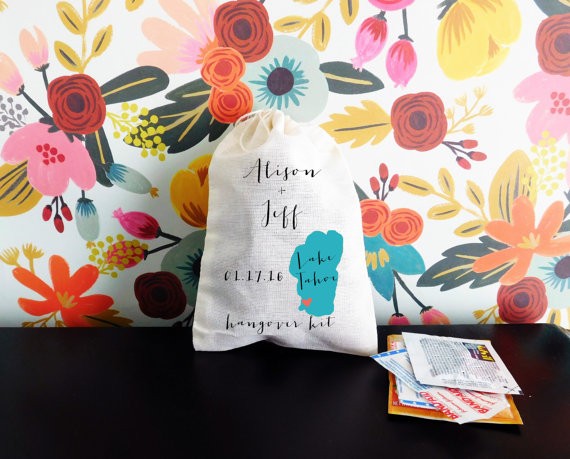 5.  This sign is a perfect photo prop for your save the dates! By
Heartcrafted Co
.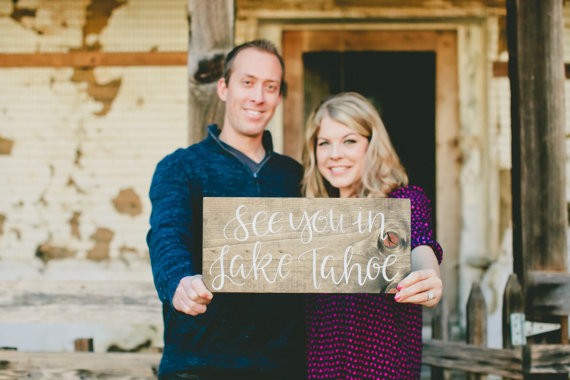 6. These Tahoe heart canvas wedding welcome bags from
Jenna Lam Events
.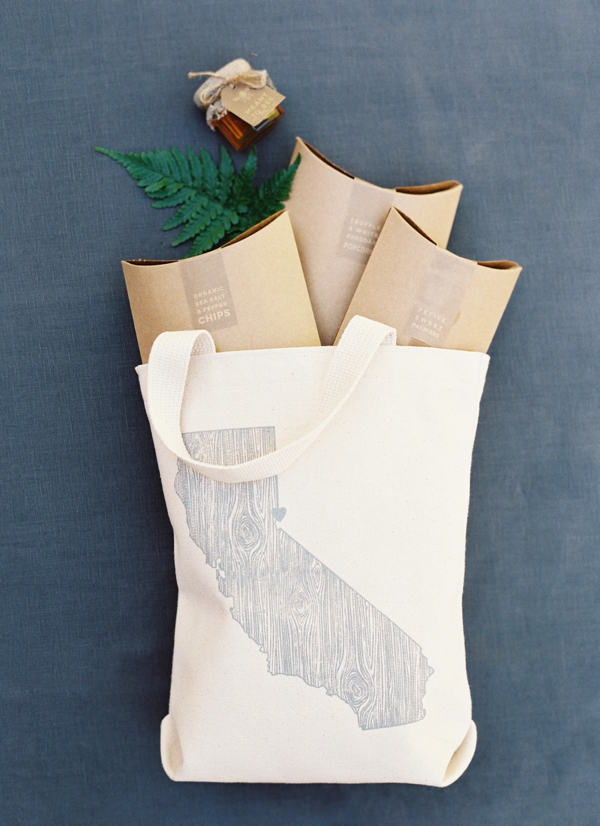 7. These incredible Lake Tahoe wedding programs from 
Wide Eyes Paper Co
.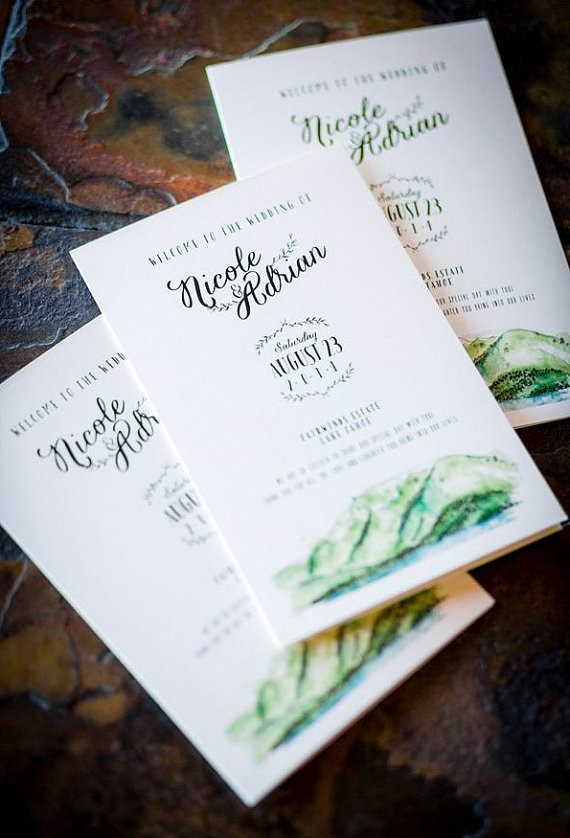 8. These Lake Tahoe wedding favor bags from 
Finch and Fox
.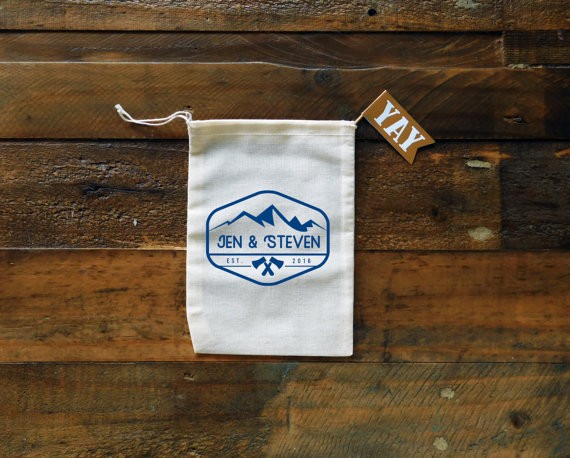 9. These bottle openers. Perfect as groomsmen gifts or wedding favors. By
Iron Maid Art
.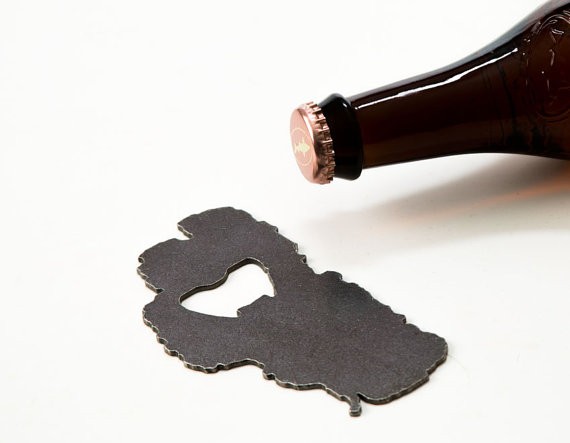 10. This corn hole game from 
colorado joe's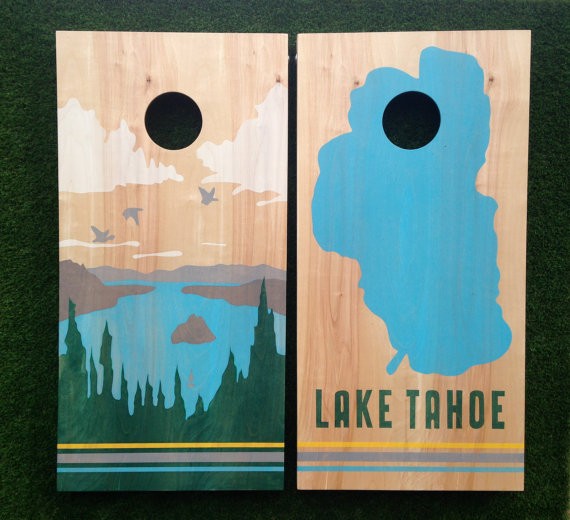 11. This cute pillow from 
Eko Kreations.
 Sew a small ribbon to the side and use as your ring pillow. After the wedding, use as a throw pillow in your living room.
12. This Lake Tahoe guest book from 
Compass Rose Studio
.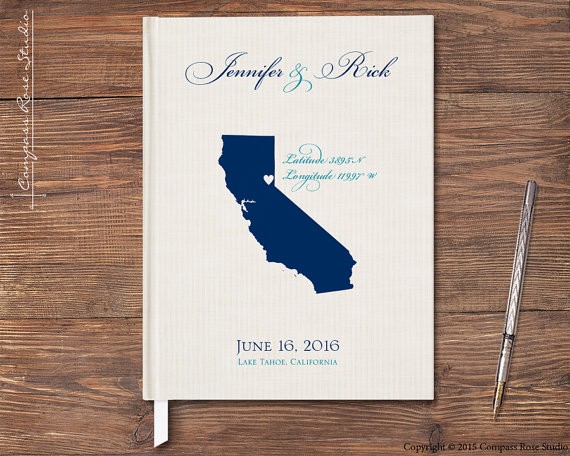 13. This cool 3D map art for decoration from
 Origin Artwork
.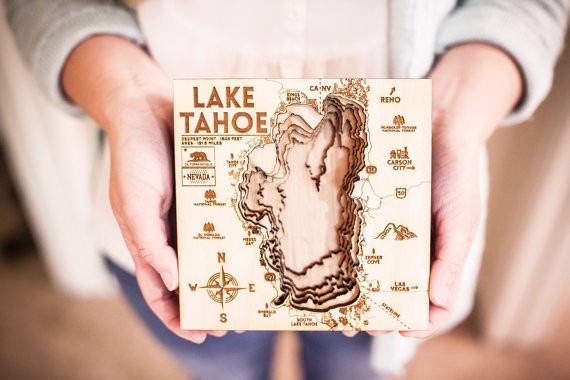 14. These cool custom water bottles for favors (or wedding party gifts). By 
Wide Eyes Paper Co
.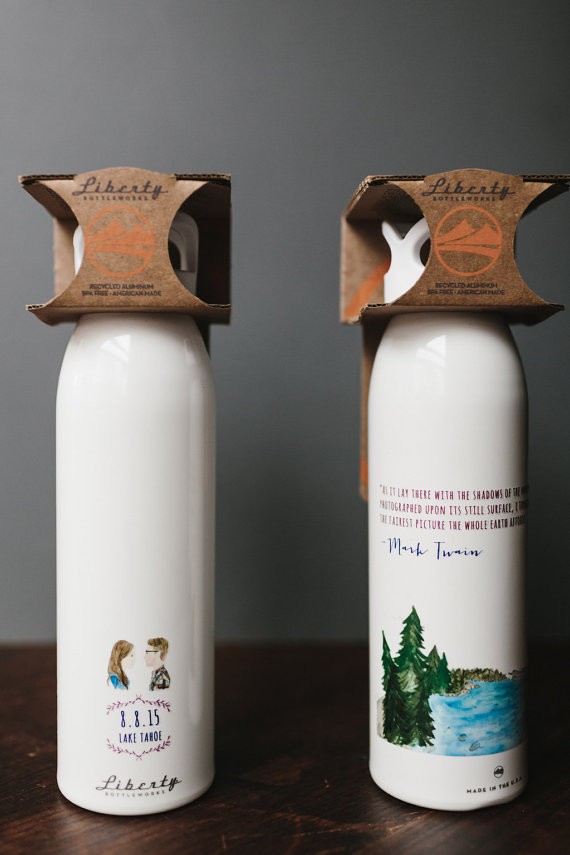 15. These eco-friendly, hand embroidered napkins. Can be used as napkins at dinner and as favors. By
Eko Kreations.
See also: our Lake Tahoe wedding pinterest board and our Lake Tahoe pinterest board