Actress Kate Bosworth and writer-director Michael Polish were married in Montana on August 31, 2013. From the hoe-down rehearsal dinner to the Mexican fiesta, every part of the couples weekend wedding is filled with creative ideas and inspiration.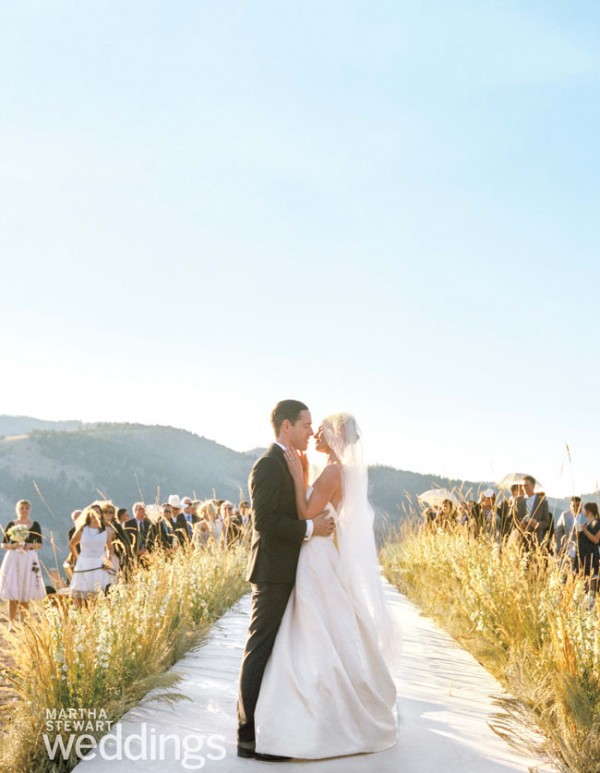 One of our favorite elements was the wedding welcome bags designed and assembled by the Martha Stewart Weddings design team. In each room, guests found a burlap tote customized with the couple's "brand" (designed by the groom as a twist on a rancherís brand) stenciled on the front and stuffed with goodies for their four-day stay on at
The Ranch at Rock Creek
.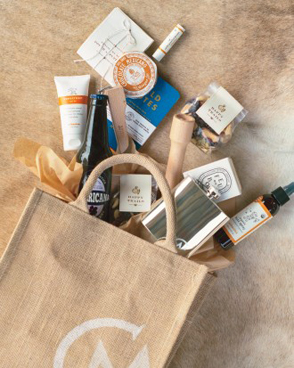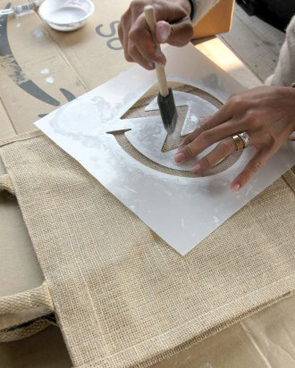 The wedding welcome bags included a hand written note from the couple, locally bottled
Huckleberry soda
; Montana-themed notebooks; a flask; a fir- or pine-scented
Diptyque candle;
Erbaviva organic bug spray, sunscreen, and chapstick;
Taza Mexican chocolate;
custom-wrapped trail mix; a bottle opener; a flashlight; and a pouch of single-dose medicines to cure any ailment from nights of revelry.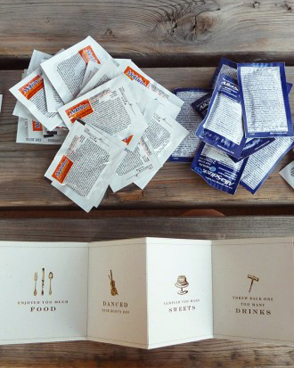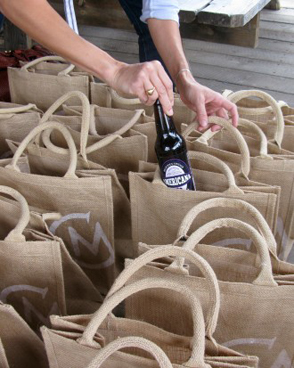 The Martha Stewart team designed, folded, and assembled accordion-style pockets for antacid, ibuprofen, and acetomenaphin for when you've "enjoyed too much food," danced your boots off," "sampled too many sweets," or "threw back one too many drinks." Photography | Martha Stewart Weddings