As you go through life you start to reflect on things you wish your older self could have told your younger self. This has happened for me in various areas - thoughts about high school, college, relationships, boundaries and yes - wedding planning! There is so much that you, the bride to be, can't know until you know - that is, until your big day is over. However, here are some things I wish the older me could have told the younger me when it came to planning a wedding.
Prioritize your photographer and videographer
Your memory fades. Your wedding could be the most perfect day of your life and what you remember best, but your memory will fail you gradually over time. I cannot stress this enough - cut from other areas to preserve the memories of your wedding day. A high quality photographer will give you images you'll forever cherish - ones that can be hung on your wall or thumbed through in an album. These images will tell a story to your kids and grandkids. But this - this may be the most important thing you hear: Do NOT skimp on the videographer or eliminate it completely. The still images are important, they are, but the video captures the day and all the details you forgot over time, or missed completely. Watching it will be like you were taken back in a time machine - you can hear, feel, see the moments. Every year that goes by, you will cherish your photographs and video more and more.
Get awesome wedding shoes
They don't need to be the most expensive or the best brand - they have to be shoes that don't kill your feet but say something about your personality. Regardless of your dress style, the shoes will be photographed more times than you'll realize. If they are interesting, if they tell something about you, you will love that you did this.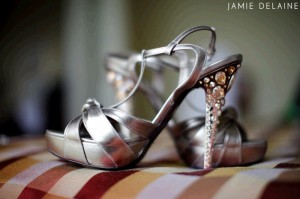 Photo credit: Jamie Delaine
Tell your story, show your style and don't worry about opinions
Your wedding is truly the demonstration of your love for your partner. It should tell your story and show your personality. This is more important than how much money you spent or what other friends and family may think. Follow your heart and remember that while input and ideas are always welcome, it truly is YOUR day and your guest list, style, tone should reflect that.
Pick a moment and take it all in
Pause, take a moment just for yourself and look and absorb everything going on around you. Take it in. You will remember this moment forever because the rest of the day is just a blur.
If you have it in the budget, consider hiring a photographer in your honeymoon destination for a session
This might sound like a stretch, but it is worth considering. Just as your wedding photographer and videographer are important, your honeymoon is worth remembering - especially considering what it probably cost you. Consider having an hour or two long session while on your honeymoon. A professional can get some amazing pictures of you in love, freshly married in a beautiful location. You'll thank me later when you are remembering your honeymoon fondly years later.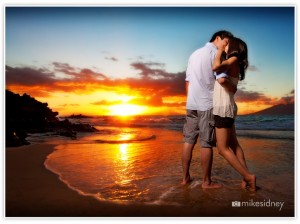 Photo credit: Mike Sidney
Not everything can or should be perfect
We obsess about the details ahead of time. The big day should go off without a hitch, right? Wedding planning is like anything else - too much of it can cloud your brain and make you go a little nuts. If you're feeling super stressed, make yourself take a day off from the planning perhaps. Keep in mind that even the very best planning can't plan for all the little things that can happen on your big day. They play out the way they are supposed to and embracing it will only allow you to enjoy it more. My best friend rubbed up against a dirty car in her beautiful ballgown just as she was leaving for the church and hyperventilated at the smoky stain. She couldn't have planned for this event but now it is one of the most funny wedding day stories she has and it is something we laugh about.
Keep the getting ready portion of your wedding day fun (and coordinated)
Stay calm. Wear something cute and have your bridesmaids do so also. The getting ready portion of your day will translate into some of the last moments you had as a single woman with your girlfriends. You will cherish these pictures that show you preparing for your big moment and enjoying your girl time.
It is not about the wedding, it is about the relationship
Your wedding day is a huge deal. It should be planned and carefully constructed. However, if you are a ball of stress for a year before, your groom is going to suffer. Plan the details. Tell the story. Most importantly, don't forget to live in the moment. Enjoy the planning, enjoy the wedding day, focus on your new husband. Everything will fall into place the way it should.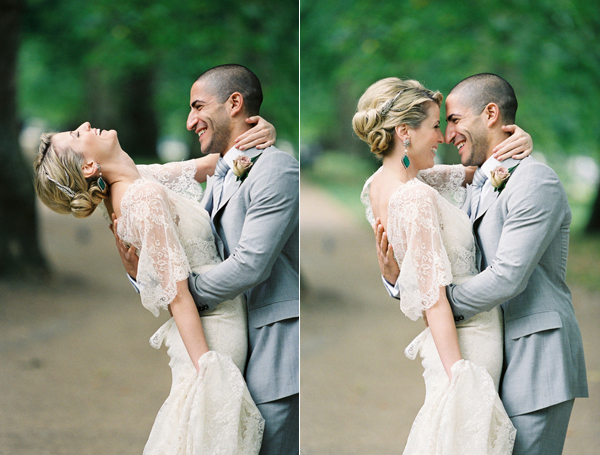 Photo credit: Polly Alexandre