With fireflies, nights that never end, and as much watermelon as you can eat, I don't know who doesn't love a summer wedding. I do, however, know a lot of people who don't love the heat often associated with them! Keep your guests carefree and cool with these refreshing tips:
1. Handy Fans.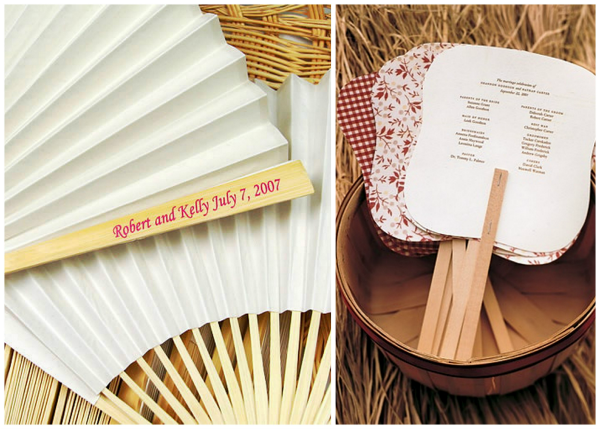 Buy some inexpensive paper fans to set out on the tables or chairs so your guests will have them when they arrive. Not only will it give them something to do besides doodling on the programs, but it will create a lovely addition to your wedding photos. If you're really creative, you can even make combination program fans.
2. Hydration Station.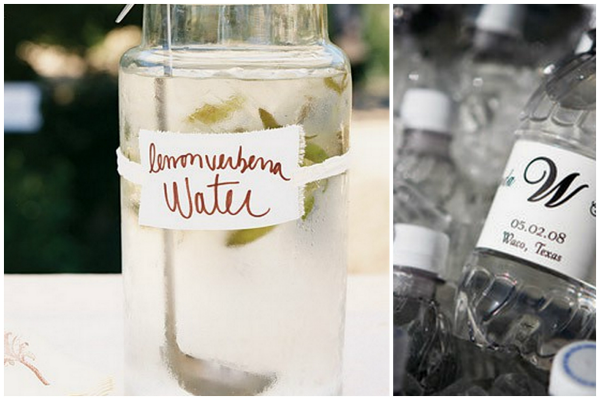 When there is an open bar, water gets left to the wayside . . . along with the dehydrated guests who've passed out on the sidelines. Keep refreshing cucumber, mint, or citrus water chilling all night long so guests are more apt to drink it and stay cool. You can also stock up on personalized water bottles that make great souvenirs.
3. Soul Misters.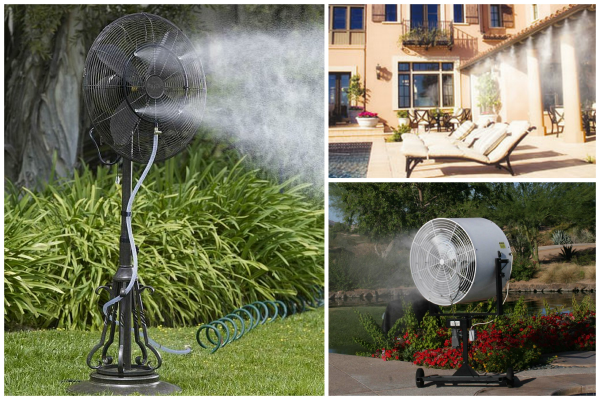 If you're having an outdoor wedding, consider rigging some misters into a couple of the trees or tents. You don't have to soak the cake, but setting these up in a few stragetic places throughout your venue may provide some much-needed relief for those overachieving dancers.
4. Shady Business.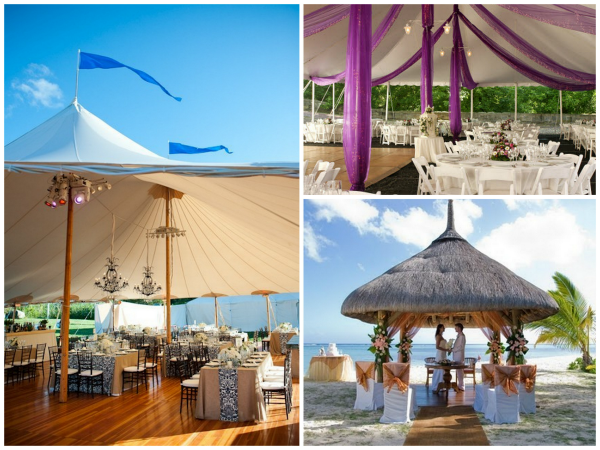 Never underestimate the power of shade on a hot day. Many rental companies can supply tents or awnings, or create your own creative coverings with unique drapings.
5. Wind Power.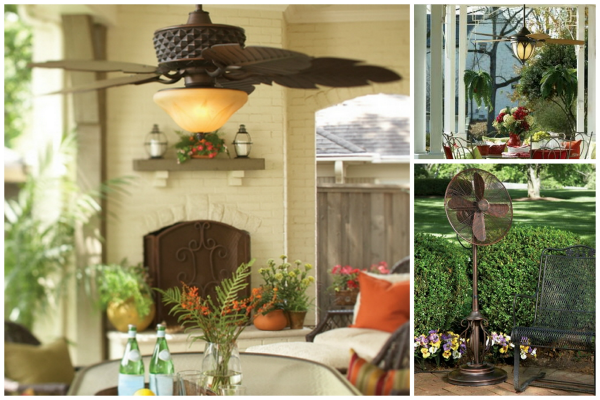 Supply it. While the handheld fans are great, you might also need to give Mother Nature a boost and shoot the breeze with some, well, breeze. Your guests will be blown away with your thoughtfulness (har, har!). First Row:
Beau Coup
| via
Martha Stewart Weddings
Second Row:
Lara Porzak Photography
via
Martha Stewart Weddings
|
Bottle Your Brand
via
Ruffled
Third Row:
Tradewinds International
|
Woodlands Online
|
Hacienda Rentals
Fourth Row:
Sarah Bastille Photography
via
Frenchie & Bean
|
Semper Florens
via
Gonna Get Wed
|
Dinarobin Hotel
via
Weddings & Honeymoons Abroad
Fifth Row:
Glory Lighting
|
Fan Diego
|
Sporty's Preferred Living

With her heart in Paris and her feet in the sand, Laurie is a part-time pizza lover and full-time blogger-tutor-editor-fashionista who still believes in fairytales and happy endings.