Aubrey and Tyler from Butter + Salt tell us their secrets for creating the perfect wedding menu and share tips for your Lake Tahoe wedding. Selecting a wedding caterer. Catering is one of the biggest expenses for the wedding. Picking a caterer should be like picking out a fiancÚ. The couple should feel comfortable with them. The caterer should have the ability to not only execute their vision, but also give advice that will go above and beyond it. We like to meet our couples in real life whenever possible. We too want to know who we will be cooking for and how we can make them exceedingly happy.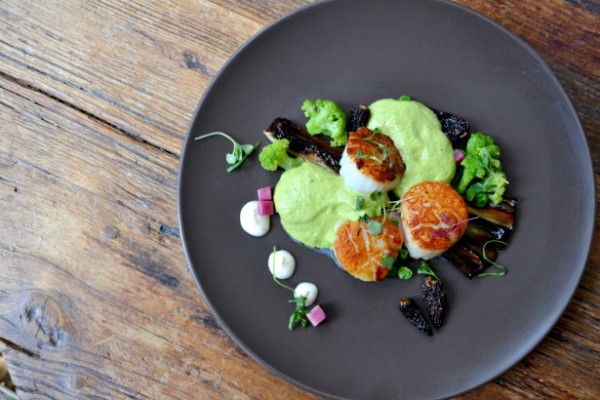 Menu Creation. We believe the menu should reflect the personalities of our couples. Creating a menu developed using dishes they shared in different cities, countries and occasions throughout their relationship is such a great way to reflect who they are as a duo. So often couples want to please their guests when in reality it should be about what they fancy. Developing a menu can be tough for a couple when trying to consider how the caterer will prepare it and execute their vision. Your caterer should want to meet with the couple and do everything possible to learn what they want and discuss how they plan to achieve it.
Menu Tasting. We do tastings for our couples whenever it is requested. A caterer should always be able to do this for them. We charge one flat rate for a tasting and apply it towards the wedding if they book with us.
Be creative. We are strong believers in the relation between food and memory. Creating a menu that evokes a memory from the couple is so unique. For example, if the couple had fish tacos with a killer honey chipotle slaw in Mexico with cold Tecates and lime on their first vacation together...then add it to the menu!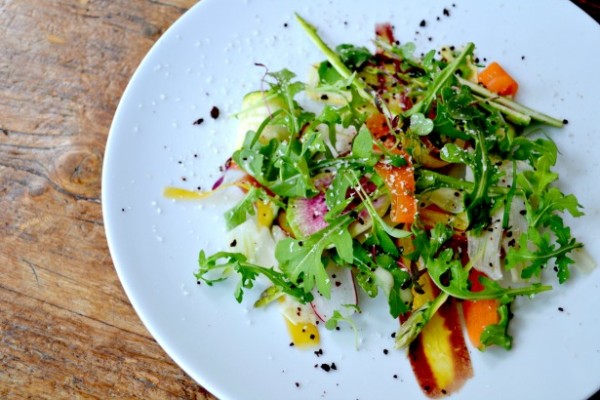 Some foods should be avoided. Every food has a lifespan. For instance risotto is meant to be eaten immediately after being cooked. We learned that working under an Italian chef from Piedmont, Italy (where risotto was born) Five minutes and that risotto will become inedible. There are many foods like that. We like to alter the menu on each specific event to create dishes that can be executed seamlessly.
Family Style Menu. We encourage our clients to do a family-style dinner rather than a buffet and they have really liked the concept. It creates conversation, develops a relationship between guests that might not know each other and generates a sense of being at home.
Budget correctly for catering. The typical price is a large range of $25-$75 per person for the service, food and clean-up. There are additional costs depending on what the caterer provides such as silverware, glassware, plates etc. Prices range depending on how the meal is served, buffet vs. family-style vs. plated and whether the appetizers are stationary or passed.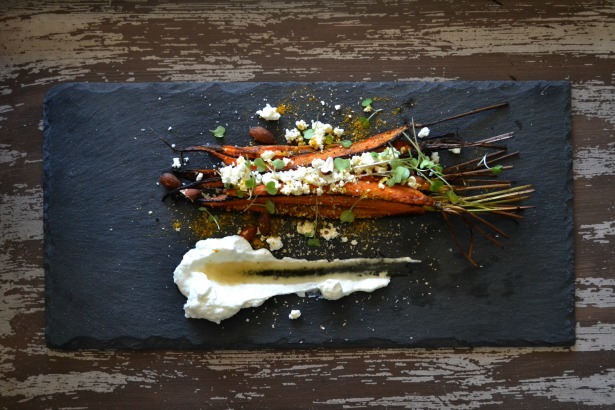 Fun new trends. Themed menus and events have become increasingly trendy. Beer influenced dishes like cheddar doughnuts with hop salt, wine and beer paired meals and specialty 1930's cocktails have been a wonderful theme. Swapping out the traditional sit down dinner with a huge array of appetizers has been our latest trend. We really love the appetizer parties; it allows the guests to move around, continuously munch and never feel bored sitting at the table.
And last, we always like to ask our caterers how they dress up that ubiquitous chicken entree: Chicken can be ubiquitous. However it can always be made really well. We like to roast chicken, grill it with lavender and orange, deep fry it and serve it with honey for guests to self-drizzle and even cover it in Greek oregano and serve it with tzatziki! https://vimeo.com/125298847