Now that your best friend, sister, college roommate is engaged - it's time to start thinking about the bachelorette party! There are so many ideas but we have a few tips to get you started on the right track.
1. Pick the group that he feels comfortable "letting loose" around. Get the invite list from the bride and let her decide who she would like to have join - if she hasn't spoken to someone in a while or doesn't feel comfortable in Vegas with work colleagues, they don't need to get an invite.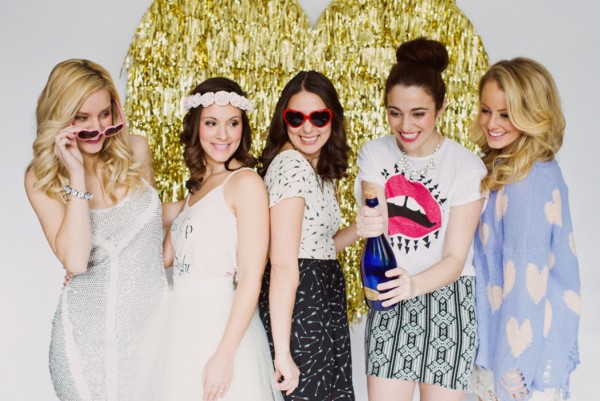 2. Remember, this is her night/weekend. Focus on what will make her have fun and enjoy a relaxing evening, not what everyone else wants to do.If sipping wine by a roaring fire while glamping, or partying all night in Vegas are things that will make your bride-to-be happy, then that is what your plan should entail.
3. Create a budget. Once you have the guest list created, ask everyone what they are comfortable spending. If it's relatively small, keep this in mind and maybe plan a one-night, local adventure. If everyone has a little more wiggle room, maybe consider turning this into a weekend relaxation trip or quick flight to somewhere fun.
4. Elect one person for planning. It's so easy for everyone to brainstorm and come up with a million locations, ideas, themes, etc. Let one person coordinate all of the details and then as a group finalize everything. That way no one is doing double work and everything will be more seamless.
5. Take care of transportation. Do everyone a favor and rent either a limo, town car, or party bus. No one wants to be the "sober" one for this fun night out, so everyone should build in their budget an allotment for responsible transportation.