Cheryl Seidel, etiquette expert, and regular contributing writer for the Huffington Post, shares her expert advice on the do's and don't's of destination weddings. Destination weddings have become increasingly popular and what's not to love about combining a fun, memorable wedding with a fabulous honeymoon?! We've discovered several reasons that couples are choosing a destination wedding over a local wedding: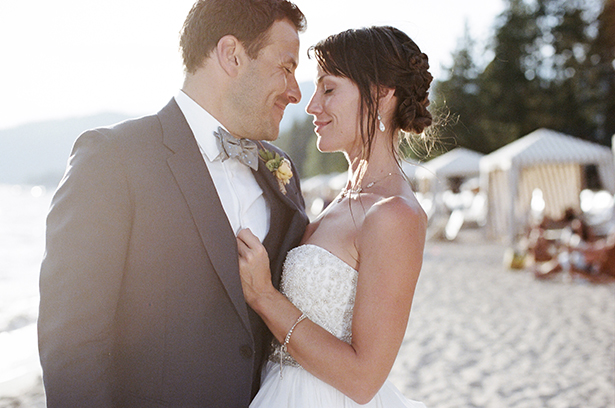 Melina Wallisch Photography
1.
It's easier.
 A destination wedding can be easy to plan. Many wedding planners specialize in destination weddings and can plan the entire weekend. Also, many venues have become wedding specialists, with full-service ceremony packages and on-site wedding coordinators to help plan the big day, which can help reduce wedding planning stress. 2.
Ease any family issues.
any problems can be solved with a destination wedding. Sometimes relationships are complicated and family situations may not be ideal. Also, if each set of parents has a different opinion about the style and location of the wedding, a destination wedding may be something to consider. 3. 
You can start the honeymoon early.
Just arriving at your destination is sure to put you in a relaxed mood as the pre-wedding festivities begin. Many hotels offer automatic upgrades to the bride and groom on their wedding night, and you may be able to negotiate an extended minimoon at a reduced rate after the guests have gone home. 4.
Enjoy quality time with loved ones.
Destination weddings are a great excuse to plan an unforgettable family getaway to commemorate a very special occasion. 5.
You'll share a locale you love
. Part of the joy of a destination wedding is showing off a place that has special meaning to you, be it bringing friends and family back to a beloved college campus, sharing where you took your first vacation as a couple or finally going to a locale you've always dreamed of visiting.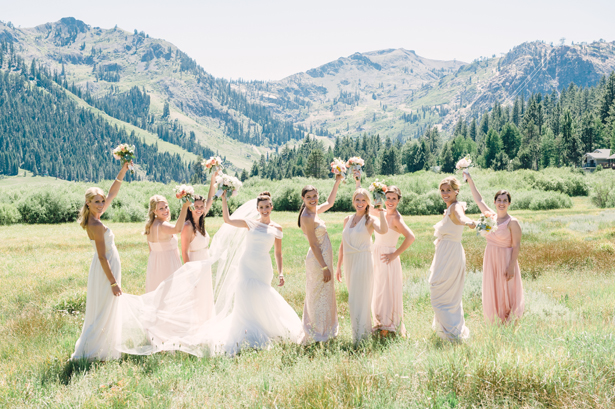 Virgil Bunao Photography
Who Pays?
Whether you're having your wedding on lush tropical island or at a secluded mountain hideaway- you may be wondering who covers certain expenses. Though the costs of destination weddings are shared in the same way as any other wedding, there are additional things to consider since there are added expenses such as transportation, meals, and accommodations that may not be part of a hometown wedding.
Wedding Expenses
Customarily, a wedding is paid for by the bride's family and this practice can stand true for a destination wedding as well. But as you know, traditions are evolving and couples and their families are sharing expenses in a variety of ways. Before any planning is done, we recommend that the couple meet with all parties involved to determine exactly how costs will be divided.
Guests' Expenses
It is the responsibility of your guests to pay for their lodging and transportation for a destination wedding. As soon as you have your date and location reserved, we suggest sending out "Save the Date" cards. Try to do this at least 6-9 months in advance and be sure to include information about the destination and hotel accommodations. This will give your guests plenty of time to plan their trip and will ensure they have the opportunity to get the best travel rates. Furthermore, guests' typically pay for their own meals during a destination wedding. In addition to the rehearsal dinner and wedding reception, we love the idea of hosting extra events such as a welcome dinner or farewell brunch. After all, your guests have likely traveled a long way and have invested time and money to celebrate with you! When you mail out your wedding invitations, include information about all planned wedding events so guests know what activities are prearranged as well as which meals will be covered during their stay. You may want to consider adding these events to your response card so that your guests can RSVP for all events at one time.
Wedding Party' Expenses
The wedding party's expenses are shared in the same way for both hometown and destination weddings. Traditionally, attendants are responsible for their own transportation to the wedding as well as their wedding attire and accessories. It is the duty of the couple to cover the cost of accommodations for their wedding party. However, it seems that many couples today are expecting the attendants to pay for their own accommodations for a destination wedding. We feel this cost should be included in the wedding budget. Kindly take into consideration the travel expenses and be upfront with your attendants about the costs so there are no questions about who is paying for what. When you ask your bridesmaids or groomsmen to stand up with you, let them know the location of wedding, exact dates you'd like them there, and confirm which of the expenses you will be covering. And as we mentioned about the guests- if at all possible, help cover the cost of some of your attendant's meals.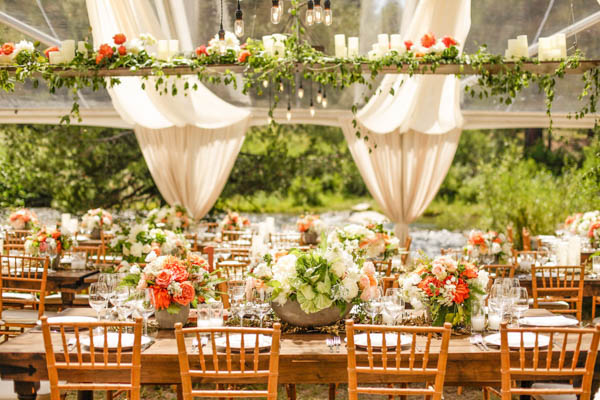 Mike Larson Photography
Post was in collaboration with etiquette expert Cheryl Seidel of Registry Finder