Our new favorite blogger Chloe MacKintosh of
Boxwood Avenue
is sharing a sneak peak at a calligraphy DIY project she created for her own wedding.  In fact, this beauty and her hubby were married, here, in Lake Tahoe at the
West Shore Cafe and Inn
—
and
we are dying to see the photos! 
Chloe teamed up with Tahoe Unveiled vendors 
Melina Wallisch Photography
 and 
Dax Victorino Films
 to give you a quick look into the art of calligraphy.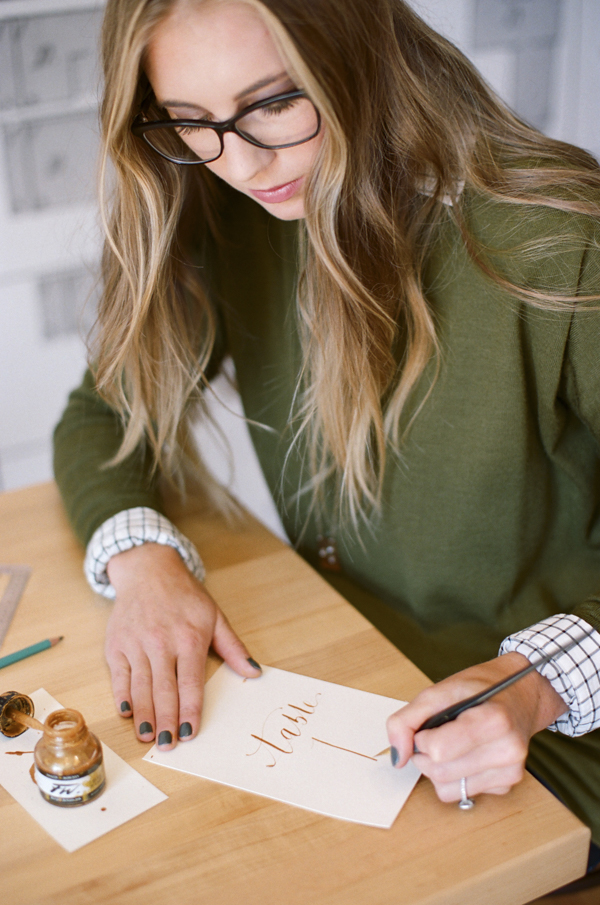 After Greg and I got engaged, I decided I was going to learn calligraphy, in order to do myself, what would have traditionally been outsourced to a calligraphist. After a few practice sessions, I fell in love with calligraphy, and haven't looked back. I definitely don't consider myself a calligraphist, more of a hobbyist experimenting with different techniques, but as I learned, I found some amazing resources, and have decided to share them with you! If you've been wanting to learn calligraphy, I've just launched a completely free workshop on my blog, so head on over and sign up! I promise, all it takes is a little patience and a whole lot of practice. https://vimeo.com/138930621
MATERIALS
Luxe Cream Paper Gold Ink Your favorite calligraphy pen and nib (Nikko G is my favorite!) Lettermate Pencil Eraser Scrapbooking Trimmer
INSTRUCTIONS
STEP 1
Cut menus and table numbers into 5×7" pieces, and name tags into 2.5×4" pieces using the scrapbook trimmer.
STEP 2
Using your pencil and lettermate, lightly mark straight lines along the paper. One line for name tags, two lines (spaced far apart) for the table numbers, and multiple lines for the menus.
STEP 3
Shake your gold ink well, dip your pen into the ink, and get to writing! Try printing a few of the lines in all caps to add dimension to the menus.
STEP 4
Allow the ink to fully dry, then erase the pencil lines.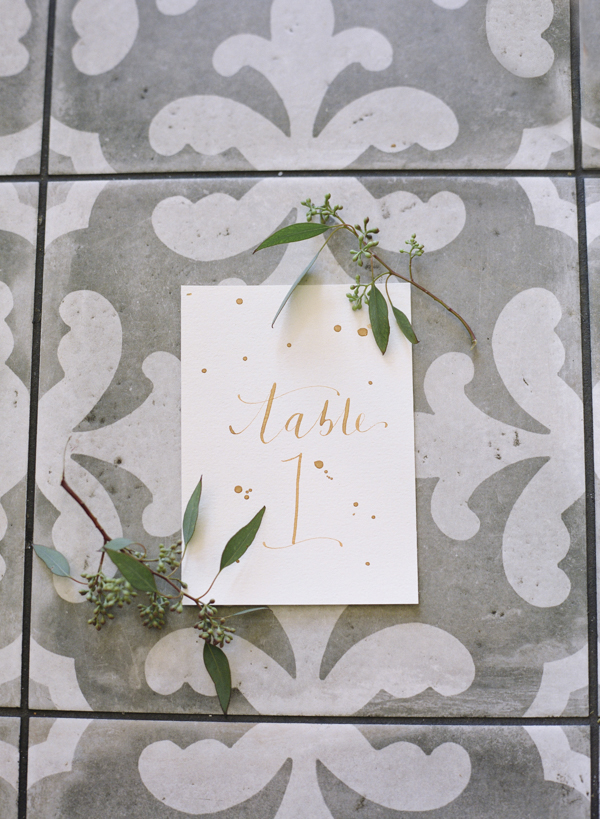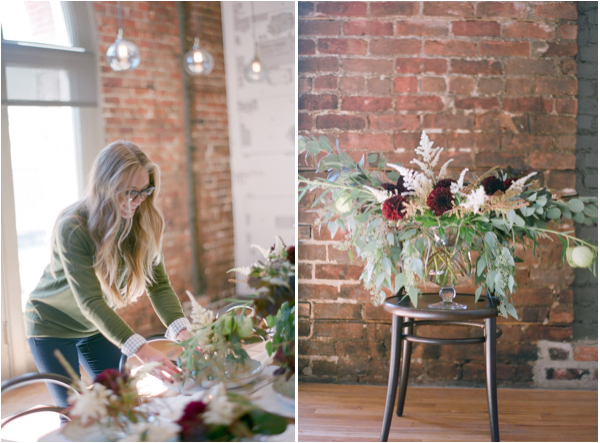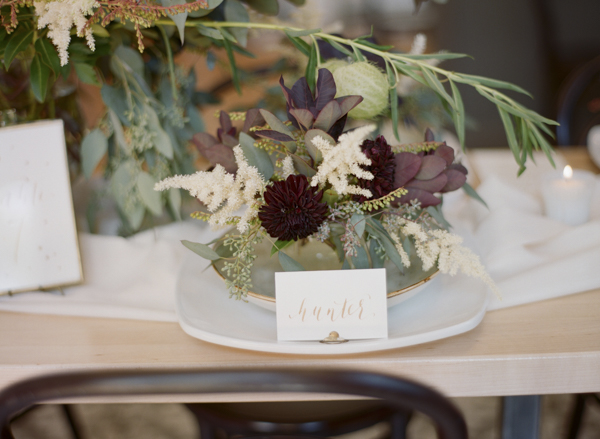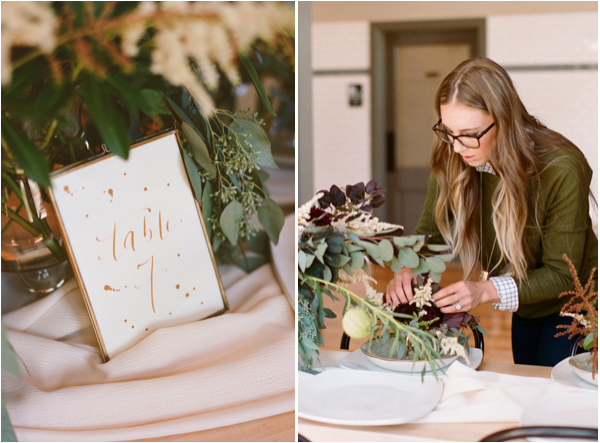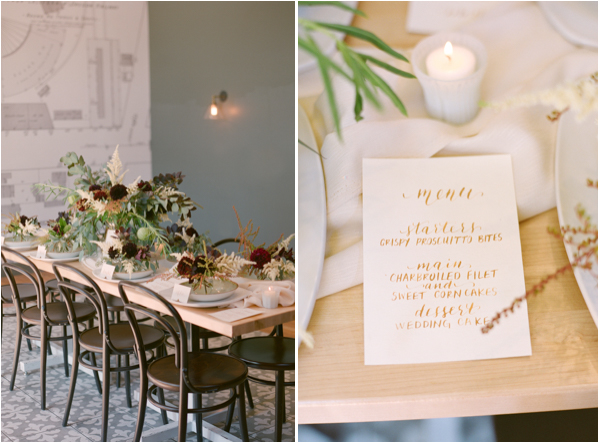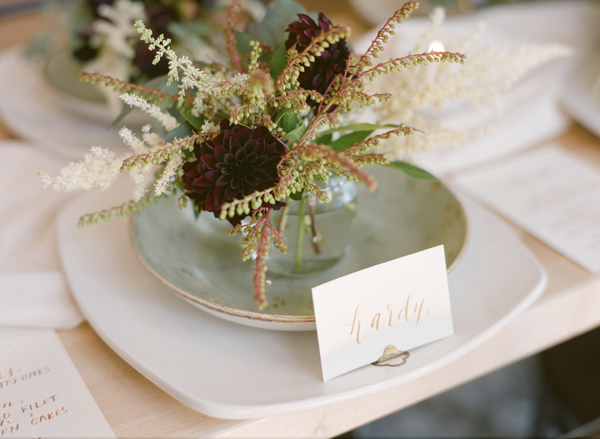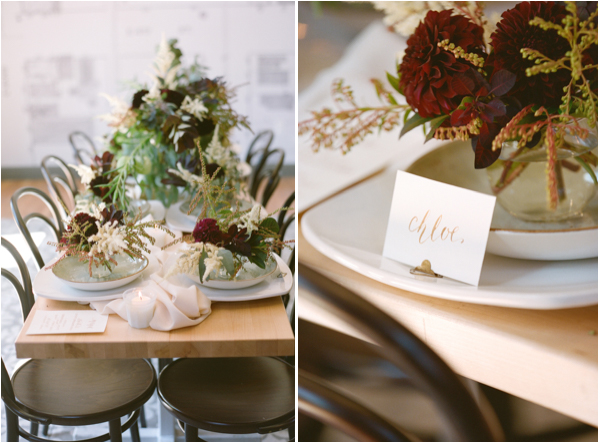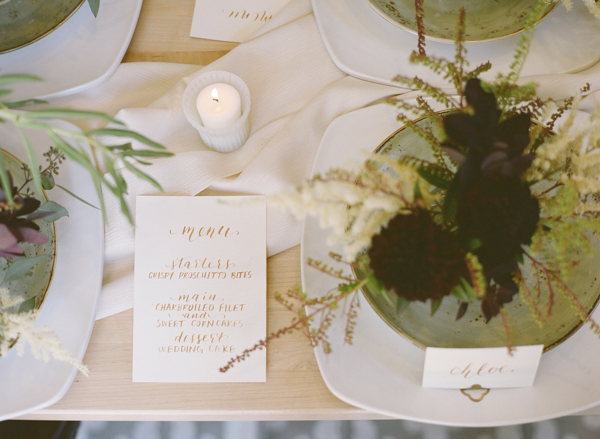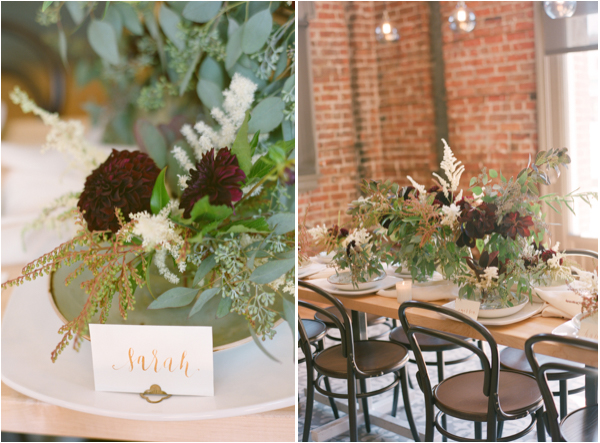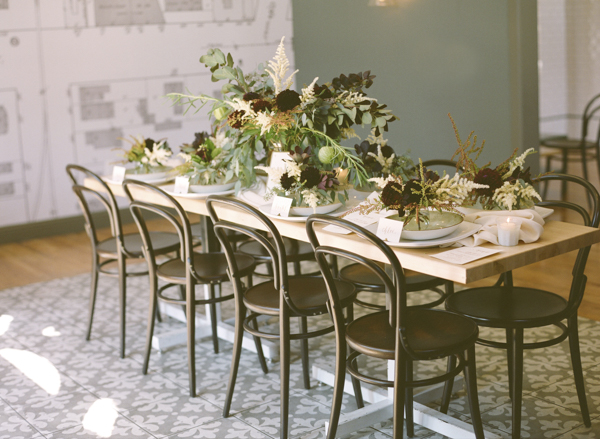 Vendors: Photography:
Melina Wallisch Photography
| Cinematography:
Dax Victorino Films
| Floral Design and Calligraphy: Chloe Legras of
Boxwood Avenue
| Venue:
The Depot Craft Brewery Distillery
Also featured on
Style Me Pretty