When it comes to Lake Tahoe weddings we, at Tahoe Unveiled and One Fine Day Events, can say with confidence that we are experts. That's not to say that we know every vocabulary term related to marriage and weddings. In an attempt to increase our knowledge we are constantly educating ourselves with all things wedding related. So, with the help of the old fashioned dictionary we are increasing our vocabulary in the Tahoe Unveiled office today. Here are 5 unique wedding words you should know:
Epithalamion
: a song or poem in honor of a bride and bridegroom
If witnessing a heartfelt exchange of wedding vows moves you to song, take note: the resulting ditty might be referred to as an epithalamion, defined as "a song or poem in honor of a bride and bridegroom."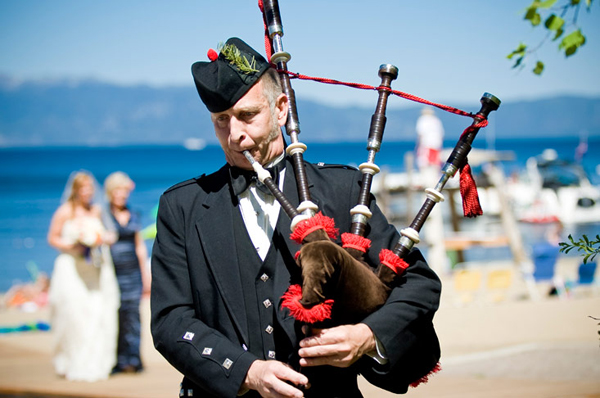 Tahoe Bagpiper
Foy
: a farewell feast, gift or drink
Being of Scottish heritage, Stephanie knows this term all too well. The Scottish dialectical term foy, which broadly means "a farewell gift, feast, or drink," is sometimes used in Scotland to refer to what people in the US might call a bachelorette party: a party given in honor of a woman on the eve of her marriage.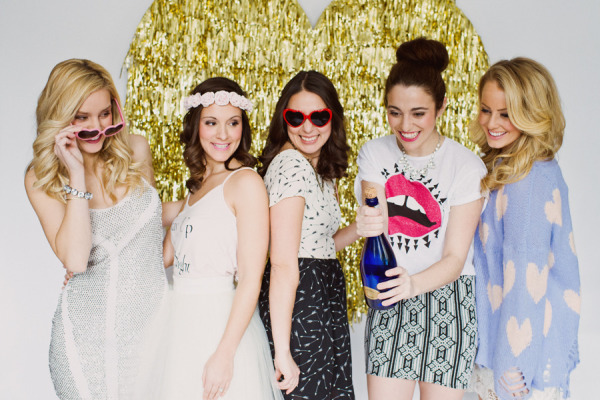 Scarlet O'Neill Photography
Agamy
: the absence of a rule dictating marriage choices within a social group.
Agamy is the state or quality of being unmarried. This word can also refer to the aversion to the institution of marriage. So if you're flying solo this wedding season, or if you go out of your way not to catch the bouquet at the reception, you might want to know this word.
Paranymph
: a friend going with a bridegroom to fetch home the bride in ancient Greece; also : the bridesmaid escorting the bride to the bridegroom
Wedding terminology is filled with gender specific words, such as bride and groom. But one lesser-known wedding word with unisex applicability is paranymph, meaning "a groomsman or a bridesmaid." It translates literally from the Greek paránymphos as "the person beside the bride."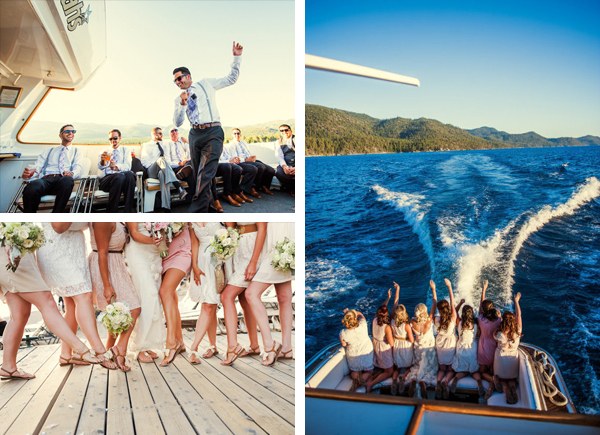 Hyatt Regency Lake Tahoe Wedding by Chelsea Nicole Photography
Bridaller
For some, the term "wedding guest" may feel a bit too impersonal for such a personal and intimate day. Instead, use bridallers. The singular of this rare word means "a guest at a wedding." Its root word, bridal, originally meant "a wedding" or "a wedding feast."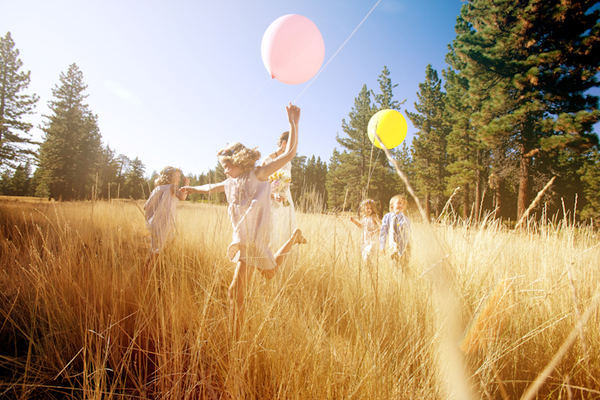 Lake Tahoe Wedding by Catherine Hall Studios
Follow my blog with Bloglovin