Pair wine with cheese. Display an assortment of cheeses next to bottles of wine they are paired with . Include olives, dips and baguette.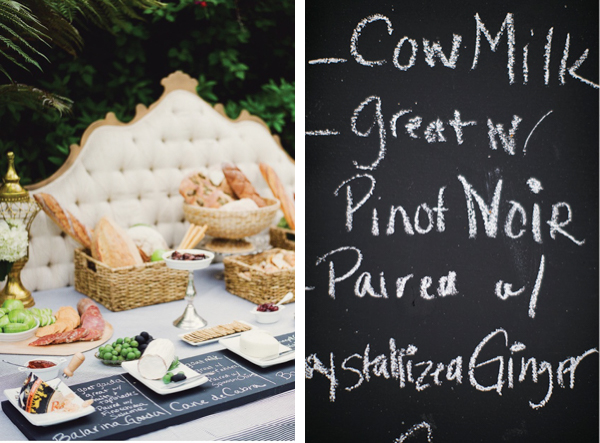 cheese and wine pairing via Alchemy Fine Events
Hire a wine bar. Host the evening at your local wine bar where a sommelier can educate you and your guests. Or have the wine bar come to you with a traveling wine bar like Union Wine Company's wine tasting truck.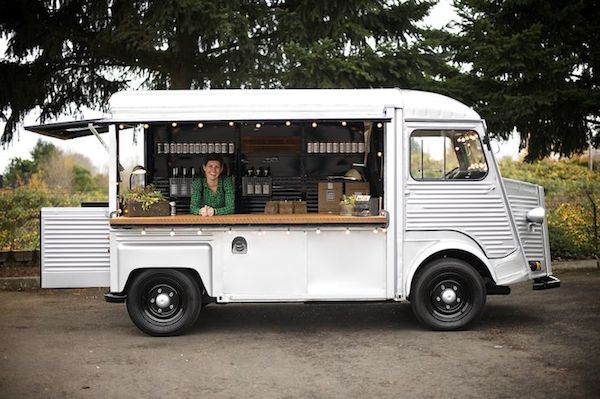 Union Wine Company via Remodelista
Host a blind tasting. Have each guest bring a bottle of wine. Cover each bottle with a brown bag and a number. Hand out score cards and at the end of the night the guest with the most right answers wins a prize.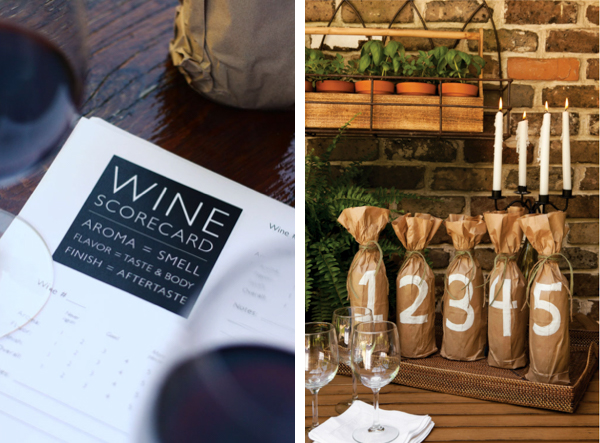 wine score card via Drink | blind tasting via Celebrate Magazine