Being invited to a wedding in Lake Tahoe is, in our opinion, the best possible destination to be a guest. Once you have confirmed that you can attend, the next step is to determine what to wear. Is the wedding in the middle of a snowy winter or is it a summer wedding at a private estate on the shores of Lake Tahoe? Different settings call for drastically different attire - and we're here to help break it all down for you!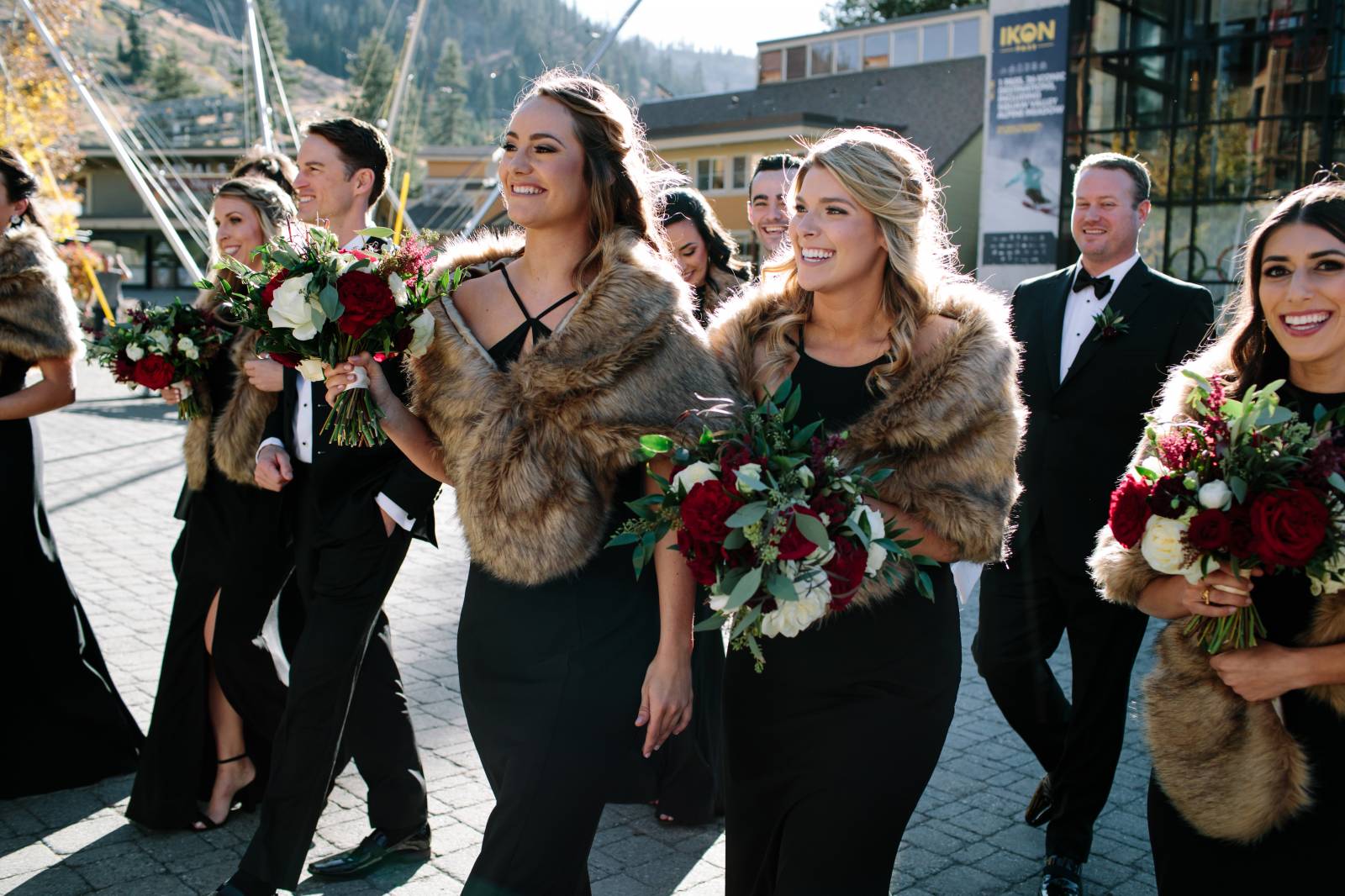 The first rule is always think about the weather! In Tahoe, we can encounter all four seasons in one day, no matter the actual date on the calendar. Yes, sometimes it snows in the middle of July! Remember to check (and re-check) the weather before you pack your wedding attire.
The evenings here often get cool no matter what the season, so this is your time to throw in a fun coat or a fancy pashmina. Always bring a jacket to a Tahoe wedding, especially one along the lake! If the wedding is in the midst of a snowstorm, faux fur shawls are always a great way to stay warm and chic.
And, on the topic of snow (or lakefront sand, for that matter), footwear for a Lake Tahoe wedding also requires some planning! Boots are a perfect choice for a winter wedding with an outdoor ceremony; bring a change of shoes for the reception and dance floor. Similarly, at summer weddings, stilettos and sand (or wooden docks!) just don't mix. Check the invitation for ceremony location information and try to find a fashionable yet sensible shoe that won't slow you down on wedding day.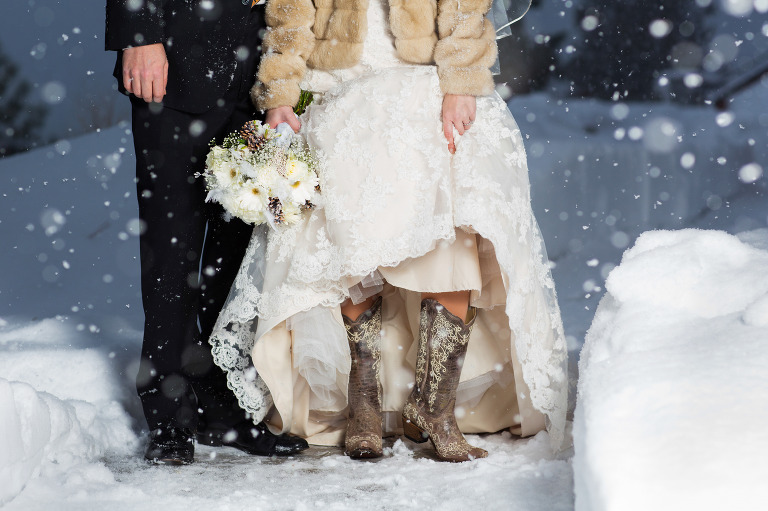 You may have heard the term Mountain Casual, or Mountain Chic as some may joke. But what does this mean? We think a sport coat for men and a sundress for women will always work for this type of wedding. (Casual, outdoorsy weddings fall into this category.) The location of the ceremony and reception will help determine just how casual you should dress. Again, be prepared for quick changes in weather and always bring an extra layer!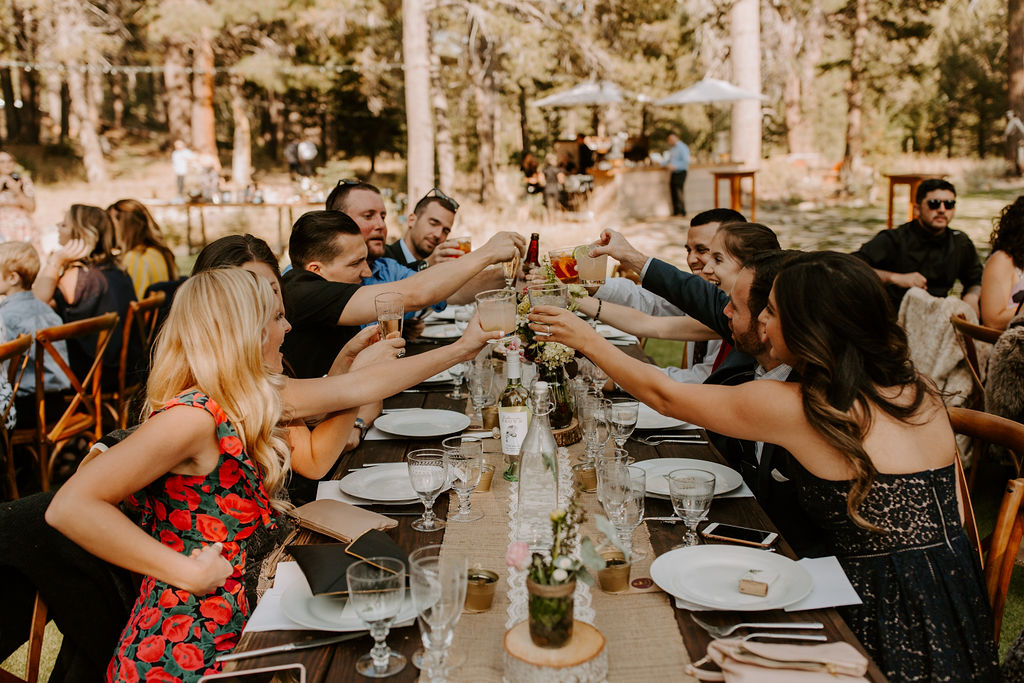 The main takeaway: Dressing for a Tahoe wedding doesn't have to be stressful! Just pack your favorite coat and fashionably comfortable shoes and get ready to dance the night away!