With thoughts of
Coachella
fresh in my head and coasting through every image gallery on the internet, it seemed the perfect time to do a post on boho bridal! Spring is upon us and so is the free-spirited charm of music festivals and carefree sunny days with flowing fabrics, classic fringe, and beautiful flowers. Play on!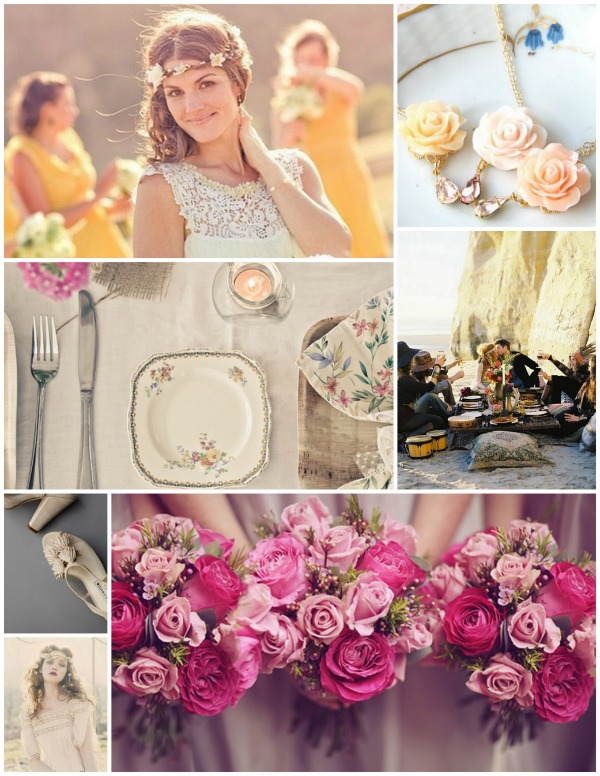 First Row:
Whichgoose
via
Etsy
|
Little White Dresser
via
Etsy
Second Row:
Love Bytes
via
Polka Dot Bride
|
Joyeuse Photography
via
Intimate Weddings
Third Row:
Fringe and Feathers
|
Boho Wedding Ideas
Fourth Row:
The Lane

With her heart in Paris and her feet in the sand, Laurie is a part-time pizza lover and full-time blogger-tutor-editor-fashionista who still believes in fairytales and happy endings.