Whenever I hear the word "ribbons," I am immediately reminded of that scene in
Pride & Prejudice
when Lydia and Kitty are browsing for ribbons and the gallant Mr. Wickham steps in to purchase one for Lydia. Despite Wickham's somewhat unfortunate manners later on, there is neverthless something so romantic, so incredibly feminine and innocent about that lovely fabric that has me dreaming of bygone gentlemen and ladies and lovers. If you've got a nose for sweet nostalgia like me, then maybe some of the ideas below will help you create modern-day memories of your own.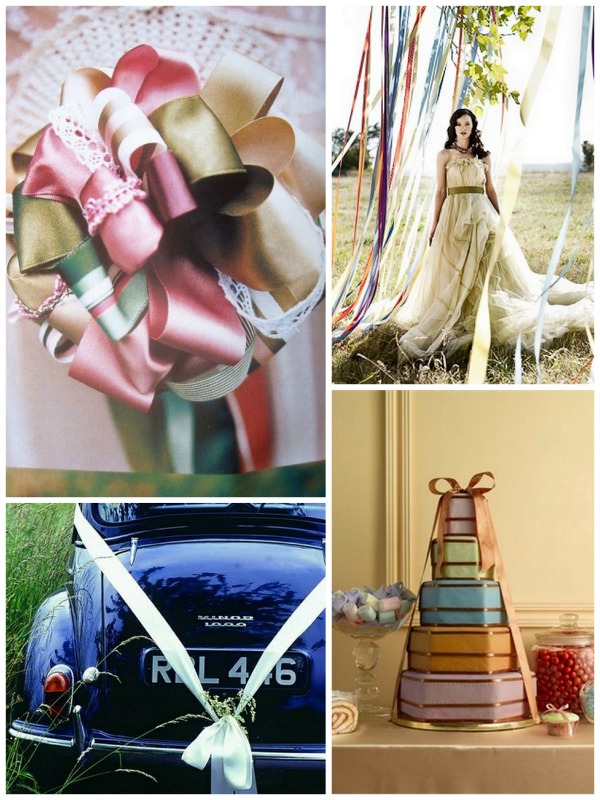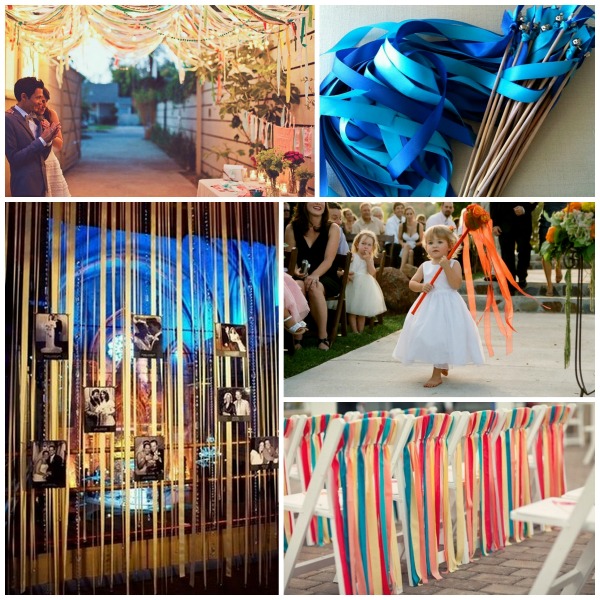 First Row:
Wedding by Color
|
Intimate Weddings
Second Row:
Cox & Cox
via
Once Wed
|
Little Miss Cake Company & Desserts
via
The Knot
Third Row:
A Lowcountry Wedding
via
Our Labor of Love
|
Craft Up Your Life
via
Etsy
Fourth Row:
Project Wedding
|
Tanja Lippert Photography
via
Blooms by Martha Andrews
Fifth Row:
Hillary Maybery
via
United with Love

With her heart in Paris and her feet in the sand, Laurie is a part-time pizza lover and full-time blogger-tutor-editor-fashionista who still believes in fairytales and happy endings.